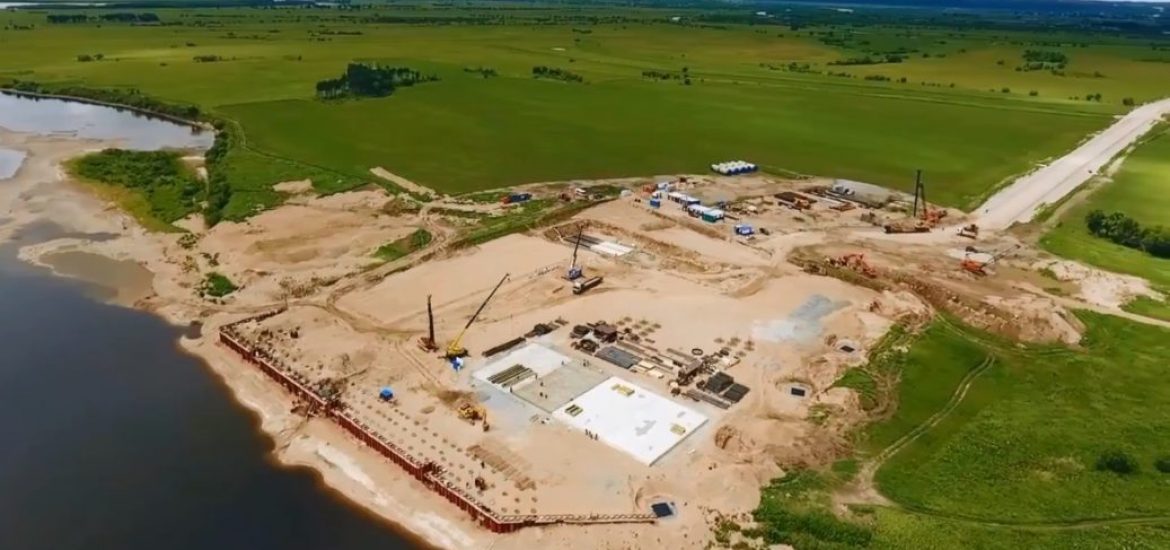 The Federation of German Industry (BDI) has said it will not buckle under US pressure to drop the 1,200 km Nord Stream 2 gas pipeline and buy more expensive US LNG instead.
The project, expanding Russia's natural gas supplies to Germany and bypassing Poland and Ukraine, led Donald Trump in July to accuse Germany of being "captive" to Russia and to halt the €9.4-billion operation under the Baltic Sea.
"I have a big problem with a third country interfering in our energy policy," BDI president Dieter Kempf told the Süddeutsche Zeitung. He said it was unacceptable to establish a link between axing the project and buying US LNG instead.
The availability of LNG is a result of US investment in environmentally ruinous fracking technology to extract shale gas.
"German industry needs Nord Stream 2 to enhance energy supply safety," Kempf told the paper. He argued that US LNG was uncompetitive on the German market and cost too much.
Kempf said Germany was open to diversifying its energy sources but said that "would ultimately be determined on economic grounds".
The US said this month that LNG was due to arrive in Germany by 2022 and would challenge Russia, which now accounts for around 60 per cent of German gas imports. "US liquefied natural gas is coming to Germany — the question is not if, but when," deputy US energy secretary Dan Brouilette told Bild this month.
From a security point of view, the Washington Times reported that the US feared Moscow's "underwater capabilities" could be used to track undersea communication cables during the construction process, boosting eavesdropping capabilities.
Moscow has been equally dismissive of Washington's interference.
Russia can independently build the pipeline, which will have the capacity to carry 55 billion cubic metres of gas per year, if the US imposed sanctions against participants, Kremlin press secretary Dmitry Peskov said.
"Russia has such capability, but we hope that such hooliganism does not happen," Peskov told RBC. He was asked to confirm reports that President Vladimir Putin promised German Chancellor Angela Merkel that Russia would fully finance Nord Stream 2 in the event of sanctions.
Suddeutsche Zeitung reported on Saturday that Putin told Merkel at a meeting in Meseberg last month that Russia would finance Nord Stream 2 if necessary.
The Nord Stream 2 is being implemented by Russia's gas export giant Gazprom and Engie, Uniper, OMV, Shell and Wintershall.
Trump said last week that he was not considering imposing sanctions against the companies.
Nord Stream 2 is one of Gazprom's major projects. Picture credit: YouTube
Related