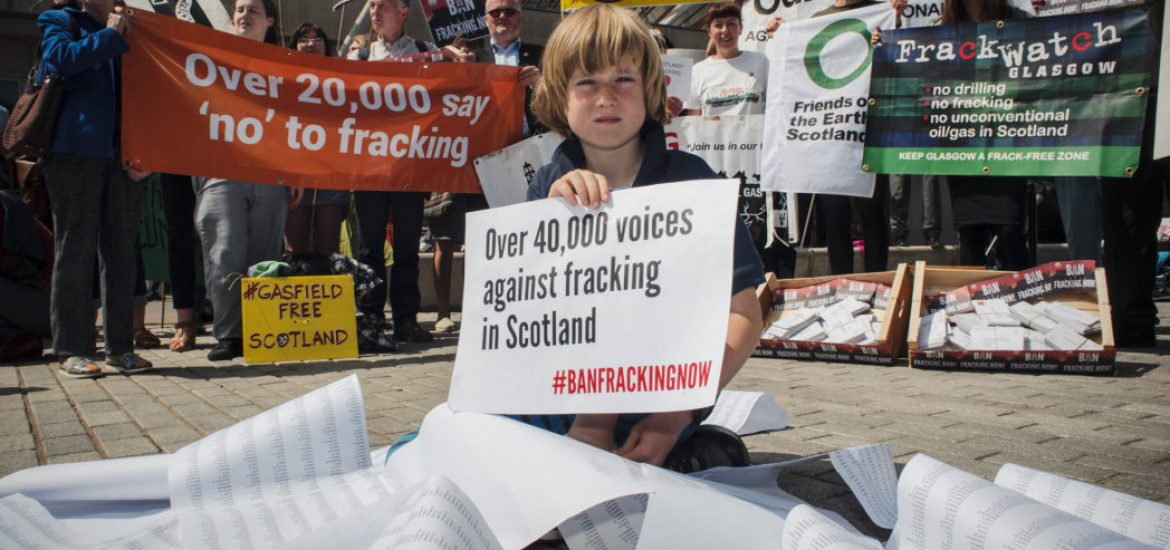 The arguments in favour of fracking in Britain have weakened because of increased oil and gas extraction from the North Sea and the impressive growth of renewable power, a Conservative MP working on his party's energy policy has said.
James Heappey said tax relief for offshore oil and gas fields announced in December's budget could change the energy landscape.
"I suppose there's a question mark over whether we've managed to unlock that [offshore], is an onshore industry as important as it was a couple of years ago," said Heappery, chairman of an in-house Conservative Party energy policy committee.
Heappey argued on Conservative Home that technological advances could revolutionise Britain's consumption.
"Managing energy demand is the much less glamorous side of energy policy," the West Country MP wrote. "Generation, supply and price will take the headlines but the real advance in the way this nation uses energy will be achieved through digitising our grid … Smart meters are the first important step in making that happen."
Former Conservative finance minister George Osborne and prime minister David Cameron were vocal supporters of fracking and Prime Minister Theresa May has also promised to develop the shale-gas industry. But the government has gone quiet on the issue in recent months.
The absence of shale gas in the recent budget and government's climate plan suggested the ruling party was pulling away from its divisive policy on fracking.
Heappey, the MP for Wells, said: "I can't speak for the party. I've been encouraged by it fading away … I don't know whether by accident or design."
Last year energy generated from renewable sources accounted for nearly a quarter of the total UK electricity generation, according to the Department of Business, Energy and Industrial Strategy.
The authorities, however, are preparing to issue final consent for hydraulic fracturing at Kirby Misperton in North Yorkshire.
The final go-ahead is expected to be given during December, making the project the first new British fracking site for six years. Approval has been held up for years by bans and planning disputes.
Meanwhile, there are estimated 20 billion barrels of oil left in the UK's North Sea oilfields.
Heappey told the Guardian that exploiting shale gas was now less attractive because of the growth in wind and solar power, and by new technologies that reduced demand at peak times.
"If we can fill the gap in revenues through the North Sea, and renewables and clean tech are developing so quickly that gas as a bridge fuel is less important, you just start to wonder what the need is," Heappey said.
Fracking has little public support in Britain. Picture credit: Flickr
Related