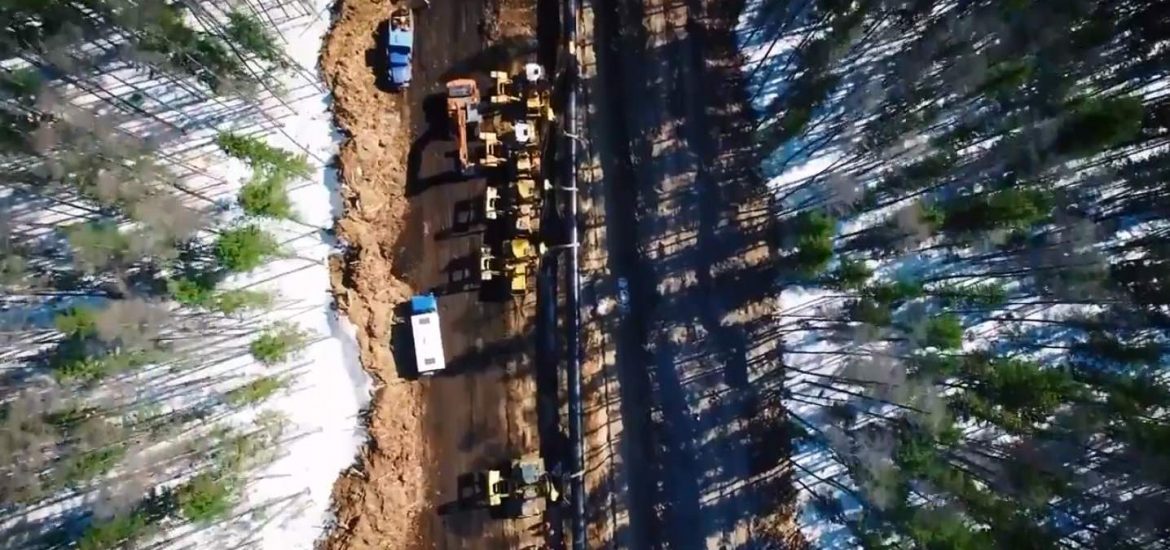 Russia has boasted about its growing dominance in the European gas market, despite strained diplomatic ties after the 2014 invasion of Ukraine. 
Pro-Kremlin Sputnik said Gazprom set a new record in the production and supply of gas in the first quarter of this year. 
"According to preliminary results of Q1 2018, an absolute monthly record of 19.6 billion cubic metres (bcm) was set for gas supplies in March to the Far Abroad countries. The previous record of 19.1 bcm was set in January 2017," Gazprom Export reported last month, without defining the "far abroad". 
The state-controlled agency said Gazprom increased its year-on-year exports to Germany by 12.2 per cent, France by 11.1 per cent, Austria by 83.5 per cent, the Netherlands by 127 per cent, Finland by 15.5 per cent and Greece by 36.4 per cent.
According to Bloomberg, Germany gets more than half its gas from Russia, at a cost of more than US$10 billion in 2017. 
Germany would have paid about US$1 billion more for its gas if its rates had risen at the same pace as those in Italy or France.
The Kremlin relies on oil and gas to fund more than a third of its budget, Bloomberg said. 
Gazprom's output had also boomed, it was claimed by Sputnik, with the March production reported at 46.5 bcm, 20.5 per cent more than in March last year. "This is the maximal volume of gas production for this month over the last six years," Gazprom's website proclaimed. 
Almost 30 countries buy Russia's natural gas with 75 per cent of supplies going to the European Union, which, despite the worsening political climate, are increasing their purchases, the Russian agency said. 
And Norwegian supplies have fallen, with S&P Global Platts energy news agency reporting last month: "Norwegian natural gas flows to Europe were down by a total of 25.9 million cu m/d [cubic metres per day on] Tuesday as unplanned outages continued at the Skarv gas field and Kollsnes processing plant."
Meanwhile, the EU may announce a settlement with Gazprom this month, creating binding pledges to put an end to a seven-year, anti-trust investigation.
EU anti-trust officials consulted European experts last week to seek feedback on proposals made by Gazprom, Bloomberg reported. 
The proposed deal would allegedly cover issues that come up when clients wish to change the place of the delivery for gas and concerns over the flexibility with which prices are reviewed.
A settlement with Gazprom could be announced in mid-May when European commissioners meet, according to sources. 
Gazprom is expanding to the east, south and west. Picture credit: YouTube 
Related