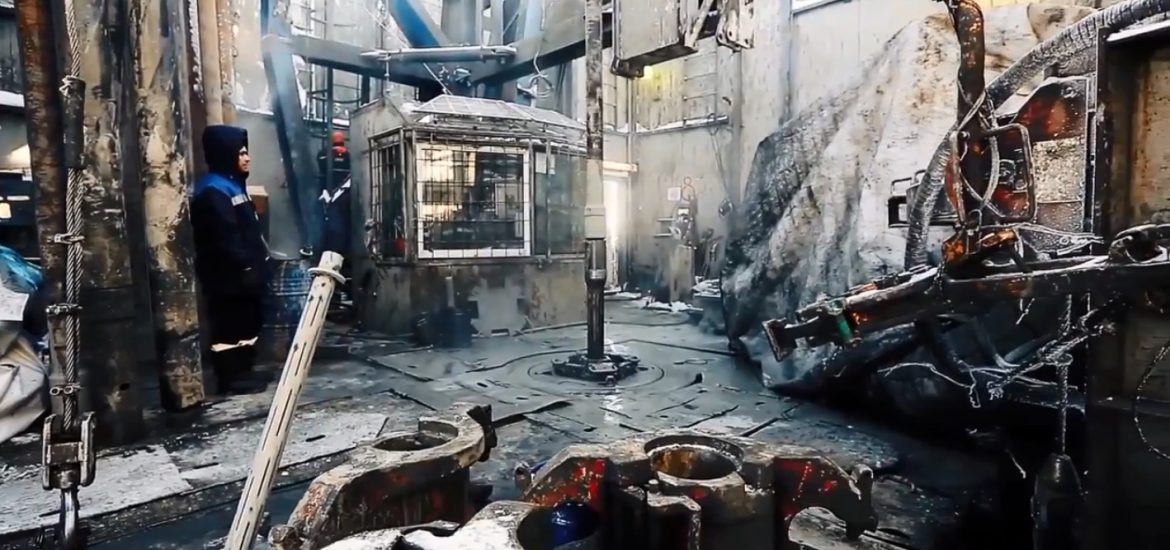 Abu Dhabi's sovereign wealth fund, Mubadala, is reportedly nearing an agreement to invest in a Gazprom Neft project in western Siberia.
Russian daily Kommersant said Mubadala and the Russian Direct Investment Fund (RDIF) were in discussions over a 49-per-cent stake in Gazpromneft-Vostok, which owns oilfields in the Tomsk region.
Gazprom Neft is the oil arm of Russia's state-run gas monopoly Gazprom.
Its annual performance statement said its share of production was 657 million barrels of oil equivalent, an increase of 4.1 per cent from 2016. Net profit of US$4.3 billion marked a 26.5-per-cent rise from the previous year and its highest net profit.
The newspaper cited sources saying the main terms of a US$325-million deal were agreed in December. RDIF is expected to contribute US$14 million to the deal with the rest coming from Mubadala.
Gazpromneft-Vostok reportedly has seven subsoil licences in the adjacent Tomsk and Omsk regions, including both mature and undeveloped fields.
Its reserves were estimated at 296 million barrels of oil equivalent, of which over 80 per cent was thought to be crude oil.
Moscow's energy ministry said the company produced 33 000 barrels per day of oil last year, down 3 per cent year on year.
Russia is party to an effort led by Opec (the Organisation of Petroleum Exporting Countries) to draw down the surplus on the five-year average in global crude-oil supplies through coordinated production cuts. Russia relies heavily on oil and gas revenue to support its economy and saw incremental gains in production last year.
Mubadala has tried to invest in the sector in the past. In 2016, it worked with RDIF, Gazprom Neft and the Gazprombank to bid for the Nazymsky field in western Siberia's Khanty-Mansiysk region. But Russian oil giant, Rosneft, won the contract. Last year Mubadala was reportedly cooperating with Gazprom Neft to secure rights to the vast Erginskoye oilfield in Khanty-Mansiysk.
But foreign investors were then barred from participating in the auction at the request of Rosneft, which later acquired the oilfield for 20.7 billion rubles (US$367 million).
Russia's economy is coming out of a recession triggered in part by US sanctions following the seizure of Crimea in 2014 and a historically low price of crude oil. The board of directors at the Central Bank of Russia has lowered its key rate 25 basis points to 7.5 per cent annually.
Siberia is seeing heavy energy exploitation. Picture credit: YouTube 
Related