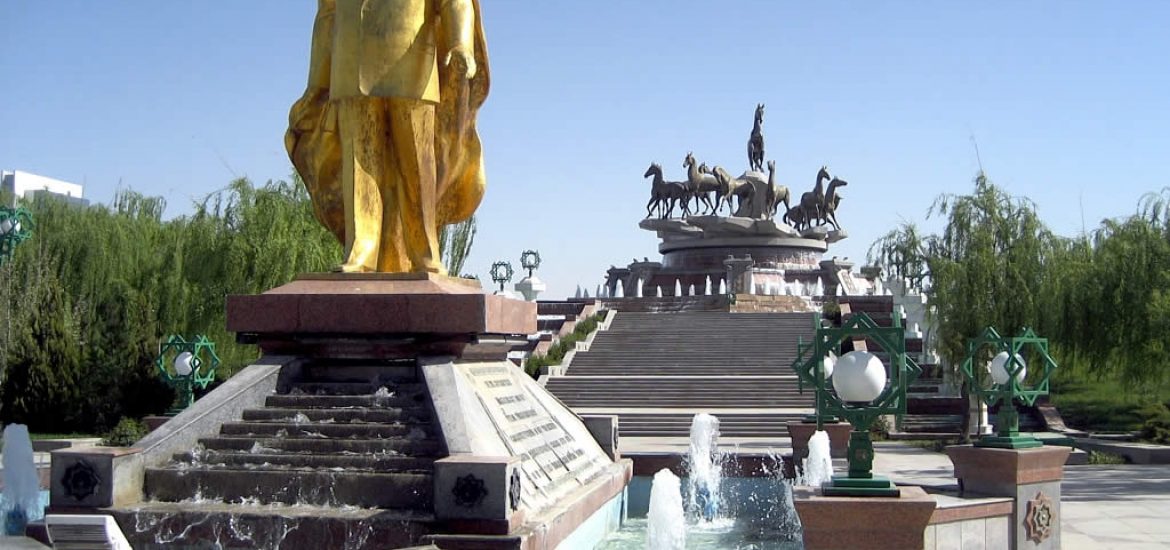 Turkmenistan is preparing for next year's sixth Caspian summit and the first Caspian Economic Forum.
The secretive state's organising committee is addressing how to tackle the tricky issues surrounding dividing up the Caspian basin's resources among the five littoral states, Kazakhstan, Iran, Azerbaijan, Russia and Turkmenistan.
President Gurbanguly Berdimuhamedov said the Caspian was becoming increasingly important as a regional energy hub. 
The Caspian basin is believed to have reserves of 48 billion barrels of oil, more than Nigeria or the US, and 8.3 trillion cubic metres of natural gas, which is roughly equivalent to Saudi reserves.
The overall Caspian debate is the determination of whether the giant basin is a sea or a lake. If it is a lake, the five states can equally divide and exploit the energy potential of the basin. 
Iran backs this option as it holds only 13 per cent of Caspian reserves, where it is at its deepest and saltiest. 
If the Caspian is designated as a sea, the states can only exploit the reserves contained within their maritime borders.
Kazakhstan is set to be the biggest winner as more than half of the Caspian's hydrocarbon wealth would fall in a Kazakh sector.  
On August 12 in the Kazakh city of Aktau the five states signed a convention on the legal status of the Caspian Sea, declaring it neither a lake nor a sea.
According to the convention, the surface is to be treated as a sea, with states granted jurisdiction over 15 nautical miles of water from their coasts and fishing rights over an additional 10 miles.
The convention permits the construction of pipelines, which only require the approval of the countries whose seabed they pass. It also forbids non-Caspian countries from deploying military vessels.
Each state has sovereign rights for subsoil use within its bottom sector.
The legal status of the Caspian had remained in limbo since the break up of the Soviet Union, preventing the exploitation of its oil and gas.
The proposed Trans-Caspian oil and gas corridor would allow Kazakhstan and Turkmenistan to deliver energy exports to Europe.
The Caspian basin has natural gas reserves that are estimated at 8.76 trillion cubic metres. 
Turkmenistan has one of the world's more eccentric regimes. Picture credit: Flickr 
Related