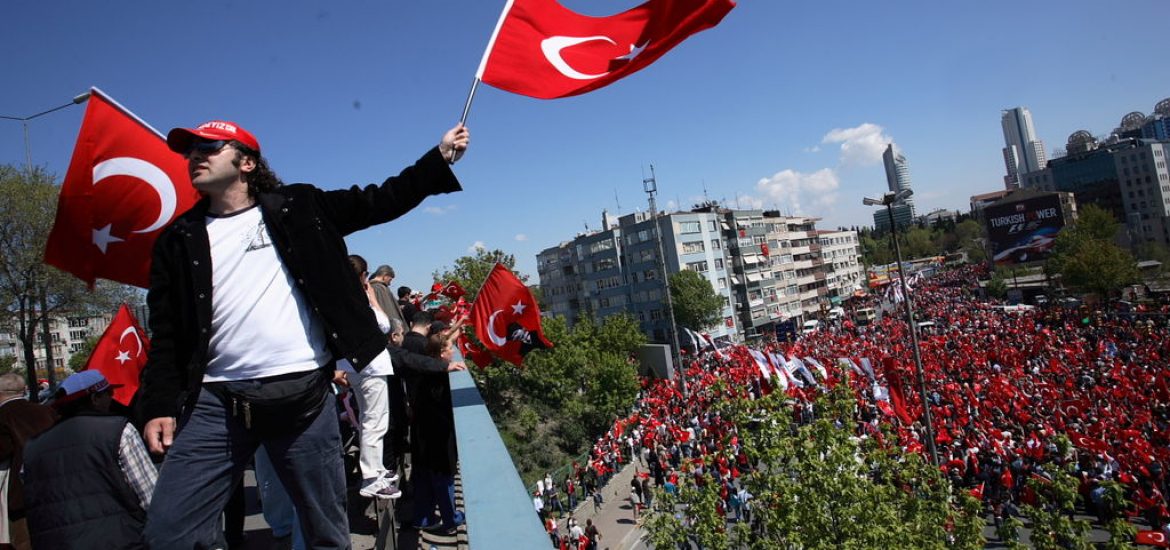 The gas discovery off the coast of the Republic of Cyprus is threatening to intensify Europe's longest-running territorial dispute as Turkey steps up its claims for a slice of the earnings. 
Kudret Ozersay, the foreign minister for Turkish Cyprus, said the prospect of riches had led to a deterioration in relations with the Greek-Cypriot republic.
Tensions worsened when Turkish warships scrambled to block an Italian vessel commissioned by the Republic of Cyprus to start mapping an undersea gas field called Calypso. Northern Cyprus, which is only recognised by Turkey, has since announced that a Turkish gas exploration vessel will be sent into the waters to the south of the island, threatening a further confrontation.
Turkish President Recep Tayyip Erdogan yesterday (Tuesday) said that he had sent a vessel into the eastern Mediterranean to explore for gas.
He would not allow the interests of Turks in northern Cyprus to be affected, he said at the presidential palace in Ankara, adding that any activity in Cyprus's exclusive economic zone (EEZ) needed to include consent from both sides.
Turkey's stance towards exploration projects for oil and natural gas in the area had "hopefully taught some a lesson", Erdogan said, referring to efforts to block Italian energy major Eni from drilling in the Cypriot EEZ last month.
"Turkish and Greek Cyprus should form a joint committee for drilling activities and both sides should get their fair share of the island's natural resources based on their populations," Erdogan said, according to Turkey's Daily Sabah.
The European Union has backed Cyprus' president, Nicos Anastasiades, on the issue with European Commission President Jean-Claude Juncker saying he was "strictly against the behaviour of Turkey" after the Eni drilling mission was disrupted.
Anastasiades claims a "convergence" had been reached for the exploitation of Cypriot gas, and said Turkey was "using excuses in order to intervene", saying Northern Cyprus' plan to begin drilling was a "threat".
"For four years now, we have been negotiating to find a solution and the hydrocarbon issue has never been on the table, because it has been agreed, and therefore we took steps to prove that we mean business," Anastasiades said.
"Natural resources are belonging to the state and to all legitimate people of Cyprus, either these are Greek or Turkish Cypriots."
The president has said that US energy giant Exxon Mobil would shortly begin exploration.
"I hope that Turkey will refrain from any hostile act … I don't want to involve any military … but it's up to the United States to protect their own interests … Be sure that we have done whatever it is necessary to be done in order to succeed to the energy programme of the republic."
The exploration process would take several years and a peace deal for the divided island could "easily" found if there was "goodwill".
"We are not the ones who is occupying the properties of the other community," said Anastasiades. "We haven't done anything against the Turk Cypriots. We don't what to get advantage of what they are entitled to."
President Recep Tayyip Erdogan remains deeply popular at home. Picture credit: Wikimedia
Related