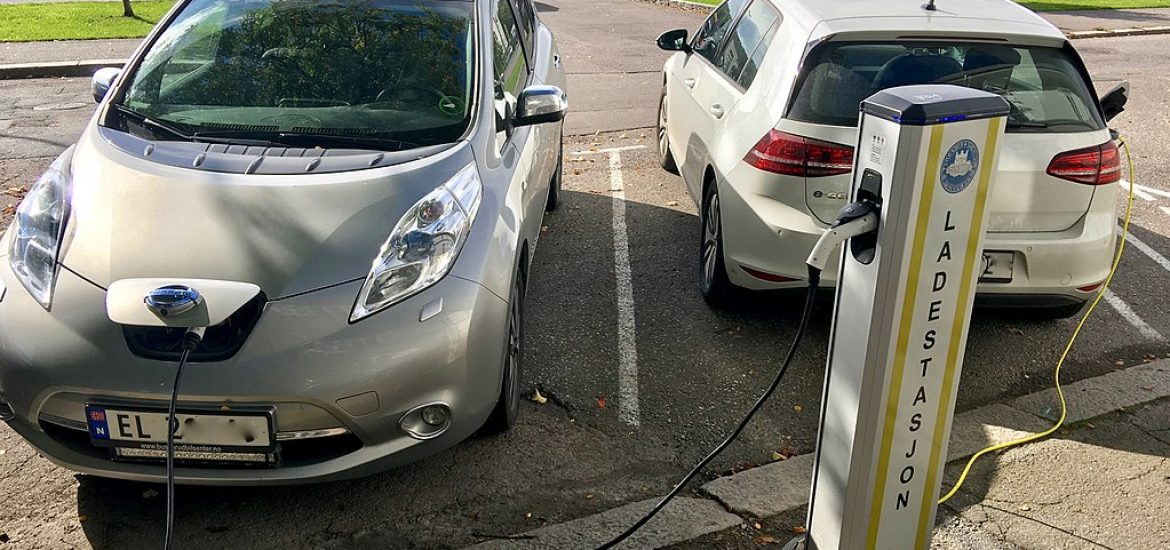 Electric and hybrid vehicles made up 52 per cent of Norway's new car sales last year, with an even higher proportion expected in 2018. 
Norway, the biggest oil producer in Western Europe, already has the world's largest per capita fleet of electric vehicles and with consumer enthusiasm appearing to be on the rise, especially as diesel and petrol cars are heavily taxed.
The independent Norwegian Road Federation (OVF) said battery electric or hybrid car sales last year went up from 40 per cent in 2016.
It said 33,080 new zero-emission cars were registered, representing 20.9 per cent of all sales while 49,736 hybrids were sold: 31.3 per cent of the market.
Diesel car sales continued to fall, as they did across Europe, making up 23.1 per cent of the new car market last year, compared with more than 30 per cent a year earlier and more than 64 per cent in 2012.
Øyvind Solberg Thorsen, director of OFV's Road Traffic Advisory Board, said he expected the trend to continue this year.
"There is every reason to believe that the sale of zero-emission cars will continue to increase in 2018," he said. Thorsen said manufacturers planned to release vehicles with longer ranges, cheaper prices and more practical designs.
Norway offers some of the most generous subsidies for green vehicles in the world. Alongside tax exemptions, electric vehicle drivers benefit from free charging services and exemptions from toll, ferry and parking charges.
Electric vehicles can also use bus lanes.
The changes have dramatically cut Norway's carbon-dioxide emissions for new cars. An average of 82g per km was recorded last year, which is already below the national 2020 target of 85g per km.
By 2025, Oslo wants all new cars sold to be zero-emission.
Demand for electric and hybrid vehicles in Norway has meant that suppliers have been struggling with lengthy delivery times and a lack of models.
Before 2025, Volkswagen has promised to have dozens of new e-cars on the market.
Secretary general of the Norwegian Electric Vehicle Association, Christina Bu, said: "The 2025 goal is ambitious… we need to go from a 21-per-cent market share to 100 per cent in seven years, which means we still have a way to go even though the increase compared with 2016 is satisfactory."
On the charge in Norway. Picture credit: Wikimedia
Related