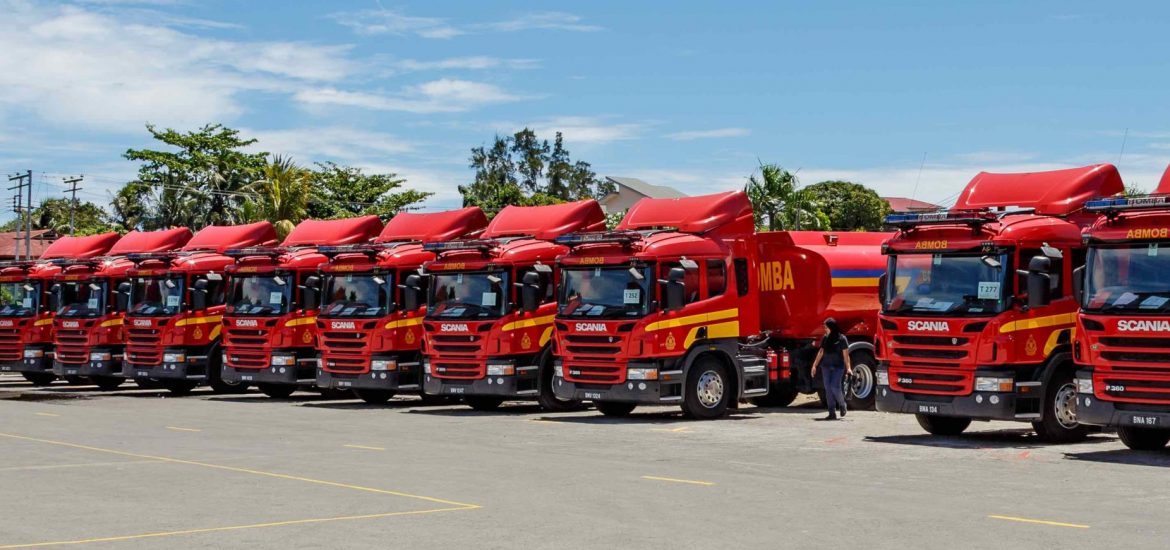 Volkswagen's truck manufacturer Scania says it will invest €10 million in Northvolt's more than €4 billion project to build Europe's largest battery factory in northern Sweden.
Northvolt's chief executive Peter Carlsson, formally of Tesla, is taking on rivals like South Korea's LG Chem to build major battery cell factories across Europe, where carmakers and other manufacturers are largely reliant on East Asian imports.
"If we are successful in developing the kinds of products we aim for in this partnership, then this will be an important part of our supply chain," he said at Northvolt's headquarters in Stockholm.
"We are involved in a number of processes. It has taken slightly more time than we expected and that is due to the fact that these are pretty big strategic decisions," Carlsson added.
Car giants BMW, Daimler, Volkswagen and Volvo are all investing heavily in electric production.
Meanwhile, Tesla's new semi-trailer reportedly has an 800km battery range and 640km range after just 30 minutes' charging, and is due to be available in a maximum of two years. Tesla says it hopes to revolutionise traditional heavy-duty transport, adding that urban-delivery vehicles drive shorter distances on average and are more suitable for electrification.
Last year, Volkswagen announced that it planned to invest US$1.7 billion to bring electric trucks and buses into service, including through Scania.
Northvolt and Scania announced they had agreed to develop and commercialise battery-cell technology for heavy-commercial vehicles with Scania's investment going towards building the Swedish firm's planned demo and research centre.
The firms said they would "establish an expert team and work together at Northvolt's research facility, Northvolt Labs, in Västerås, Sweden, to develop and commercialise production of battery cells optimised to power commercial vehicles".
They had also agreed to the future purchases of battery cells, a joint statement said.
Carlsson said the aim was to rival Tesla's Gigafactory in Nevada and was hoping for an annual production equal to 32 gigawatt-hours by 2023.
Northvolt last year signed up to partnerships with Swiss engineers ABB and Danish wind turbine manufacturer Vestas but still needed to raise the bulk of the financing required for the Swedish factory in Skelleftea.
Northvolt has said it plans to build a demonstration-line with ABB to be ready by next year and start production in 2020 with a target capacity set at 8 GWh per year.
Picture credit: Wikimedia
Related