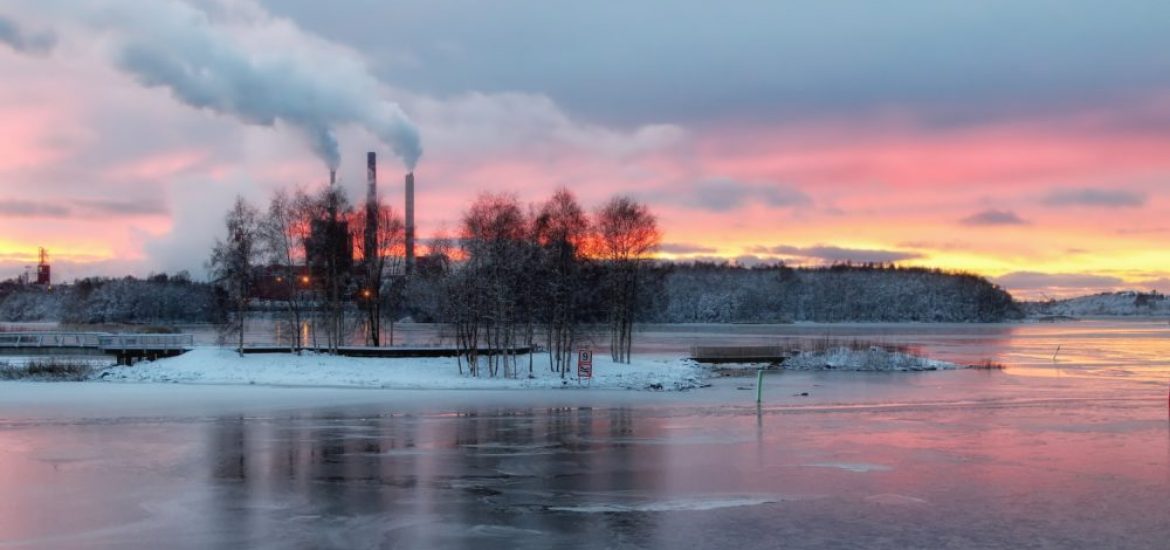 Employers in Finland risk having to cut their power use as the Nordic nation's growing energy demands outstrip supply, warns industry lobbyist Finnish Energy (ET).
Finland is dependent on Swedish and Russian power imports and its industrial energy needs grew by 1.7 per cent last year, while net power imports hit a new high.
Last year marked a second year of rising electricity consumption in Finland following several years of declines, said the Finnish Energy Authority, which reported that fixed charges make up a growing slice of utility bills.
The average consumer in Finland paid €20 more for electricity last year than in 2016 with the increase due to higher electricity transfer fees as the price of electricity itself fell.
Finnish manufactures, like pulp and paper makers UPM and Stora Enso, demand a reliable supply of power and a burgeoning tech sector is hoping to encourage IT giants to set up in Finland.
"It's a concern for us… The balance is so tight that practically any major technical issue can cause a lack of power. There is a higher risk that we might need to reduce consumption for some consumers," said ET's director Jukka Leskela.
Finland's net power imports spiralled by 7.4 per cent to 20.4 terawatt hours (TWh) last year from 19 TWh in 2016, corresponding to nearly 25 per cent of consumption and threatening security of supply, ET reported.
Net imports corresponded to 23.9 per cent of consumption, up from 22.2 per cent in 2016, with Sweden supplying 15 TWh and Russia 6 TWh.
ET attributed the shortfall to competitive foreign prices, closure of some peak load power stations, called condensing plants, and to TVO's (Teollisuuden Voima Oyj) delayed Olkiluoto 3 nuclear power plant, which has not begin production.
"There has been a lot of cheap electricity available… Part of the Finnish production has not been competitive enough in the market," Leskela told Reuters.
Falling prices have been offset by rising fixed charges.
In early 2017, fixed charges made up an average of 46 per cent of individual households' utility bills, rising to 57 per cent for apartment-dwellers. For homes relying on electricity for heating, the average share was around 38 per cent.
Finland's generation of condensing power fell below 3TWh, its lowest level in a decade, as production capacity fell, EF reported.
Approximately a third of Finland's electricity comes from combined heat and power stations, with several facing looming closures.
Meanwhile, grid operators in Denmark, Sweden and Norway are looking for a new power-balancing system without Finland from December after talks with the Helsinki government broke down.
Finland has great hydropower potential. Picture credit: Good Free Photos
Related