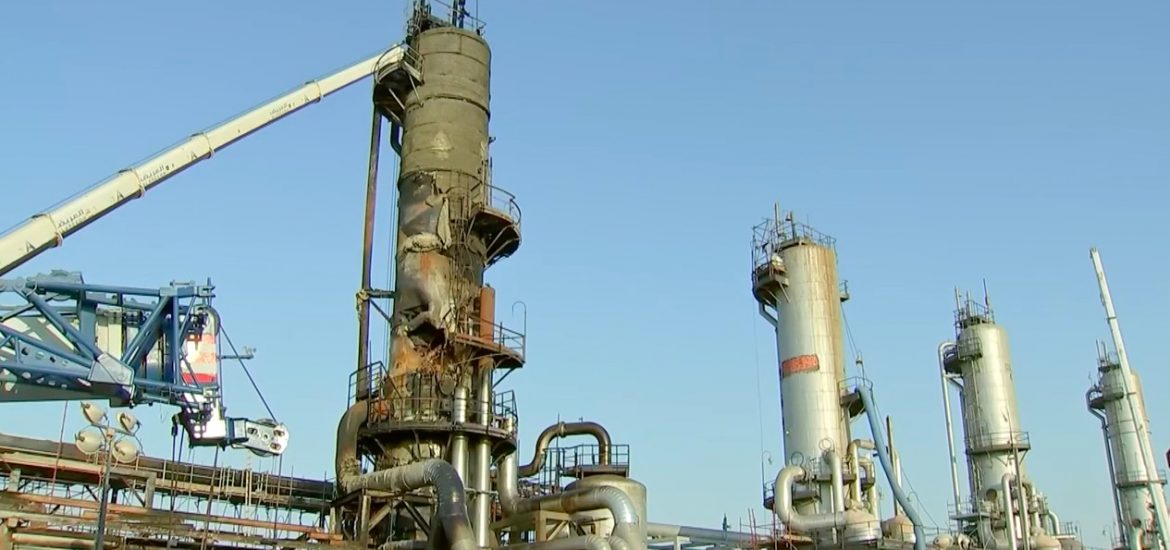 Saudi Aramco shares remained stable during January, in contrast to large slumps for other large oil producers who suffered with the US killing of Iranian general Qasem Soleimani and the coronavirus in China. 
The Saudi Arabian oil giant's shares fell by only 3.1 per cent last month, despite a 12-per-cent drop in the international benchmark Brent crude oil price. Shares in Chevron, Total and Royal Dutch Shell fell by more than 10 per cent. 
An average of US$106 million of Saudi Aramco's shares changed hands on average per day in January. The figure for ExxonMobil was US$1.1 billion, US$259 million for Total and US$152 million for Shell.
Shares in the Dhahran-based firm are mostly owned by Saudis or by investors in the neighbouring Gulf states, who are less likely than international money managers to sell up during times of instability or to avoid oil-price swings. 
The firm has exclusive rights to extract Saudi Arabia's oil and gas reserves, which are the equivalent to 257 billion barrels of oil.
Approximately 1.7 per cent of Aramco was sold in the world's biggest IPO. Nearly 5 million people placed bids, equal to more than a seventh of Saudis. Around 23 per cent of the shares were sold to foreign investors. 
Aramco reported a profit of US$46.9 billion in the first half of 2019: almost 10 times that of ExxonMobil, which was the largest listed oil company before the Saudi initial public offering.
UBS Group said the domestic investor base gave the share price a "higher degree of comfort around geopolitical and country risks".
Saudi Aramco has been the greatest contributor to global carbon emissions of any firm on the planet since 1965. 
The firm has promised annual dividend payments of around US$75 billion until at least 2024.
Last week Aramco's shares were unaffected when Yemeni Iranian-backed Houthi rebels launched missile and drone attacks on Saudi Aramco assets.
Houthi forces attacked "Aramco in Jizan, Abha and Jizan airports, Khamis Mushait base and vital targets deep inside Saudi Arabia with a large number of missiles and drones", said the rebel group's spokesman Yahya al-Saree in Yemen's capital Sanaa.
Saree said the strikes were "in retaliation for the escalation of airstrikes by the enemy" to the north and east of Sanaa.
Attacks on Aramco oil infrastructure in September 2019 caused massive damage, temporarily halving Saudi oil output and destabilising global markets.
Damage caused by drone strikes on Saudi Aramco last September. Picture credit: YouTube 
Related