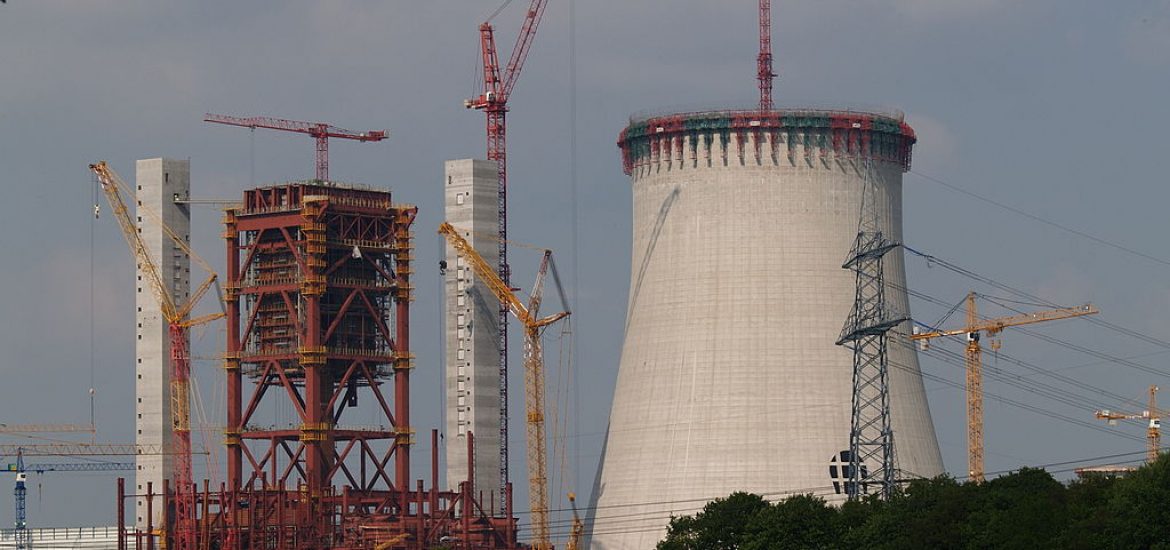 Activists in Germany have occupied a controversial coal power station that is due to open in the coming months and the national coal commission has advised against the plant opening.
Utility company Uniper's €1.5-billion Datteln 4 plant was occupied by more than 100 protesters yesterday (Sunday). 
Banners reading "exit coal" have been displayed at the North Rhine-Westphalia site. 
Uniper was established in 2016 when German electric utility Eon abandoned its fossil-fuel operations.
Uniper gained permission to open the hard-coal plant by saying it would allow the closure of more polluting, older coal power stations.
Finland's majority-state-owned energy company Fortum's stake in Uniper is set to rise from 49.9 per cent to 70.5 per cent following a recent acquisition.
Germany in December unveiled a €54-billion package of measures to tackle climate change with more than €45 billion set aside for coal power station operators, staff and coal-mining regions.
Fridays For Future Germany, which is inspired by Greta Thunberg's movement, tweeted: "The German government has decided to phase-out of coal no sooner than 2038. On top of destroying villages for the expansion of mines, it wants to start running a NEW COAL PLANT IN 2020."
The coal commission, which represented the coal industry, electricity providers, politicians and environmental campaigners, called for the plant near Dortmund to be abandoned. 
Armin Laschet, the premier of North Rhine-Westphalia, and economy minister Peter Altmaier both backed the development. They argued that Germany must have electricity from fossil fuels until renewable sources can reliably fill the gap. 
The occupation organisers, Ende Gelände (Game Over), said activists were "blocking crucial infrastructure"."Their action of civil disobedience is a protest against the coal law of the German government," the group said.
The police said the protest had been peaceful. 
"We cannot allow, in light of the climate crisis, another coal power station to join the power grid," said Kathrin Henneberger of Ende Gelaende. A group known as DeCOALonize Europe also took part.
German environment minister Svenja Schulze said the new law, which aims to phase out coal power by 2038, was "an important contribution to climate protection". 
"It is an important international signal…We are demonstrating how an industrialised country can switch from coal-based electricity generation to renewable energies and, at the same time, create new economic prospects for coal regions," Schulze said. 
Environmental groups dismiss the 2038 target as pitifully unambitious, saying coal power should end immediately. 
Datteln 4. Picture credit: Wikimedia 
Related