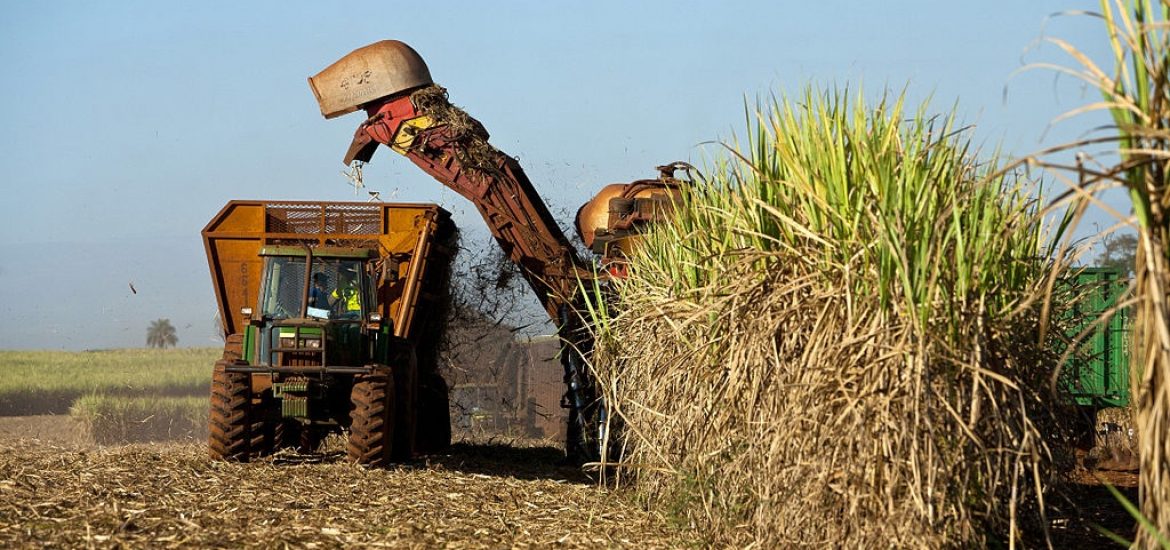 Oil major BP and US commodities trader Bunge have agreed to form a joint venture to create a bioenergy firm in Brazil, one of the world's largest markets for biofuels.
"Brazil is the Saudi Arabia of biofuel," said BP's alternative energy chief, Dev Sanyal.
"As far as sugarcane-based ethanol is concerned, in Brazil, it is grown on land that is not suitable for growing food. Our facilities are concentrated about 1,500 kilometres from the Amazon rainforest."
The 50:50 venture, which is due to be based in São Paulo, would rank as the second-largest player in the sugarcane biofuel sector in Brazil, the firms said.
BP entered the Brazilian biofuels market in 2008 and currently owns three sites that can annually process 10 million tonnes of sugarcane, employing 4,500 staff.
Royal Dutch Shell joined forces with Cosan to form the Brazilian industry leader Raízen in 2011.
Because sugarcane absorbs carbon from the atmosphere as it grows, ethanol produced from sugarcane is regarded as one of the most carbon-efficient biofuels with lifecycle emissions around 70 per cent lower than conventional petrol or diesel.
Brazil is the world's second-largest market for ethanol as a transport fuel after the United States with demand forecast to increase. It also has the most integrated market for ethanol.
The majority of Brazilian vehicles run on ethanol and demand is expected to grow by an estimated 70 per cent by 2030.
London-based BP is primarily focused on producing, processing and selling oil and gas. It reported profits of US$10 billion in 2018 but faces growing pressure from investors and environmental activists to show how it is adapting to the movement towards renewables energy and cut its emissions.
BP has been more cautious than other oil majors when embracing renewables. Its CEO, Bob Dudley, said he was not ready to take "billion-dollar bets" on renewable energy, preferring to focus on smaller development prospects.
The BP Bunge joint venture would reportedly grow sugarcane over 290,000 hectares as well as buying from other producers, before processing it at 11 biofuel sites in Brazil with an annual 32 million metric tonnes of combined crushing capacity in a mix of ethanol and sugar.
The firms said they would also generate renewable electricity, fuelled by waste biomass from sugar cane, selling surplus power to Brazil's national grid.
In 2018, the two businesses produced a total of around 2.2 billion litres of ethanol equivalent and, after powering the sites, exported 1,200-gigawatt-hours of low-carbon biopower to the national grid. Together the firms have more than 10,000 staff in Brazil.
Last year the Brazilian production of ethanol was around 26 billion litres, produced almost entirely from domestic sugarcane.
Brazil is an ethanol pioneer. Picture credit: Wikimedia
Related