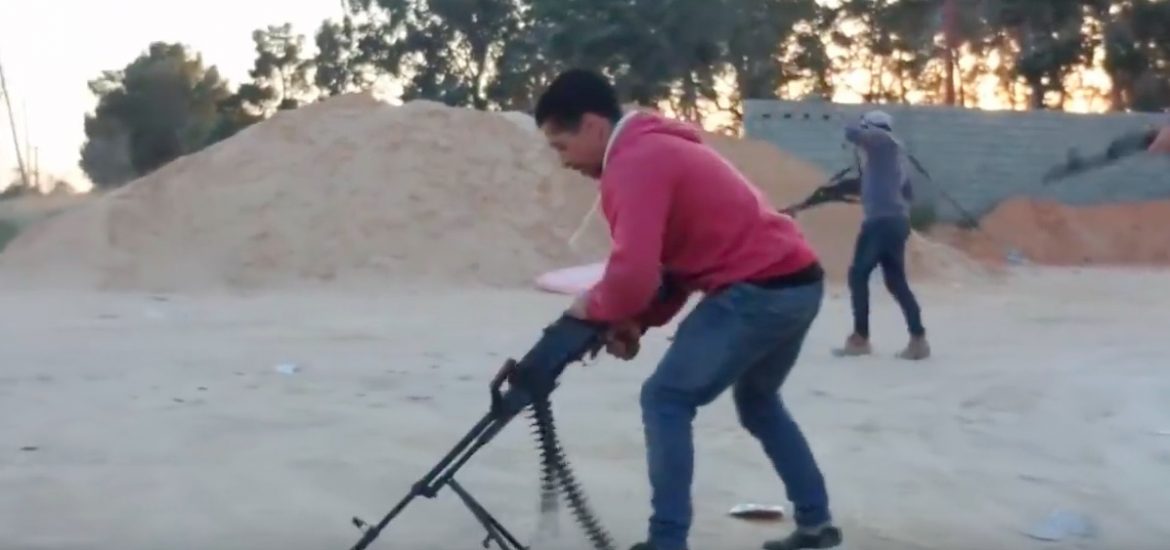 There appears to be no end in sight to the Libyan crisis with rival forces still battling over Tripoli and exports facing ongoing disruption.
The crisis is having little impact on international crude prices but adds to the supply squeeze created by Donald Trump's Iranian sanctions, the Venezuelan crisis and contamination of Russia's giant Druzhba pipeline.  
Brent futures are still exceeding US$70 a barrel, increasing the price by 0.5 per cent at the beginning of April to US$70.58 yesterday (Friday).
An end to the crisis in Libya would ease pressure on prices. 
Libya has the largest proven oil reserves in Africa. During the 1970s, production exceeded 3 million barrels per day (bpd) but that had fallen to around 817,000 bpd by 2017.
Dr Mamdouh Salameh of the Middle East Institute said: "The major drivers of oil prices are global economic growth, rising global oil demand, China's accelerating oil demand, technology and geopolitical events affecting production or leading to a disruption of production in one of the major oil-producing nations or a closure of one of the global oil chokepoints.
"When the civil war started in Libya in 2011, it impacted very adversely on oil prices because it reduced Libya's production from 1.6 million barrels a day to less than 300,000 barrels a day, thus depriving the global oil market of some 1.3 million barrels a day", the consultant to the World Bank added. 
"Libya's erratic production will have very limited impact on oil prices since the global oil market has already factored in the possibility of a total collapse of Libya's production," he said. 
Khalifa Haftar, who is leading the self-styled Libyan National Army (LNA) in an attempt to topple the internationally recognised Government of National Accord (GNA) in Tripoli, earlier this year took control of the El Sharara oilfield south of the capital and stopped production.
As Libya's most important field, El Sharara normally produces 315,000 bpd, a third of national production.
The LNA also seized the El-Feel oilfield. 
The month-long battle for control of Tripoli has resulted in a stalemate as rival forces dig in for the long haul.
Libya observer Arnaud Delalande said the forces on the ground were both around the same size and only had about 15 fighter jets and a few helicopters each.
Delalande estimated that the LNA was made up of around 25,000 troops, including 18,000 militia personnel.
"The frontline is very fluid… and changes sometimes several times a day," said Jalel Harchaoui of The Hague-based Clingendael Institute.
Disorganised militias defending Tripoli. Picture credit: YouTube 
Related