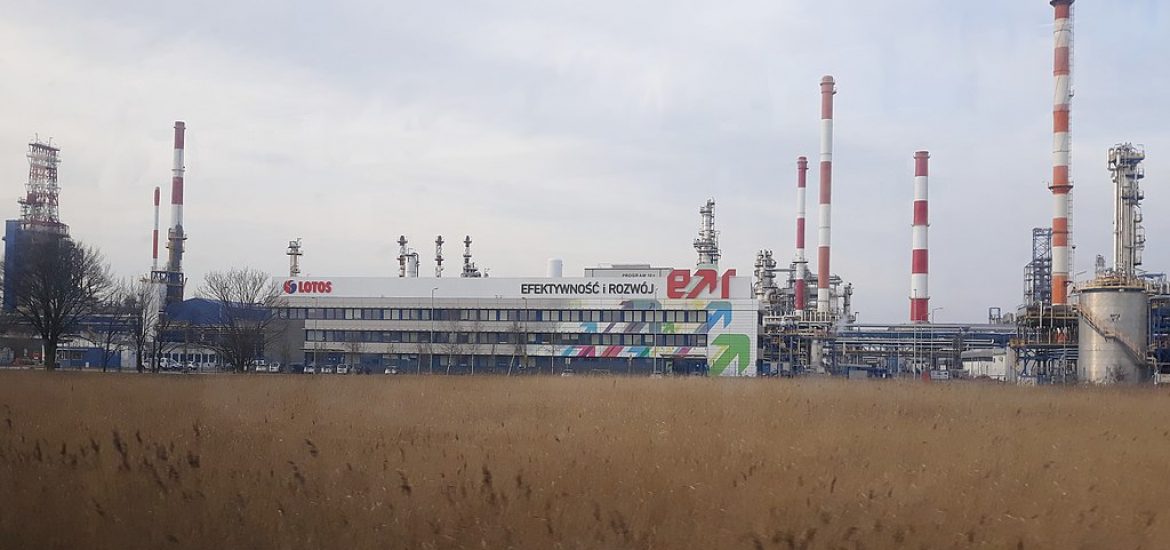 Poland has partially resumed imports of Russian oil through the previously contaminated Druzhba pipeline, according to Poland's pipeline operator Pern. 
Pern said it introduced the mechanism of permanent quality control so crude oil quality from Belarus can be monitored at all times. 
Supplies during June would still fall to meet the needs of Pern's clients. 
The company's clients include two Polish refineries, one in Gdansk (pictured) owned by Lotos and one in Plock run by PKN Orlen along with two operations in Germany.
State-run PKN and Lotos have been relying on seaborne oil supplies and exisiting inventories to keep their refineries working during the suspension of Russian deliveries.
The Russian authorities and oil suppliers met European customers in Moscow this month and decided that compensation for the Druzhba crisis should be agreed between buyers and sellers.
PKN CEO Daniel Obajtek reportedly said the firm would calculate its claim amount in the next few days.
Russia says recovering the tainted oil will cost no more than US$100 million but every day since the pipeline closed on April 25, Russia has lost US$80 million in revenue.
On April 24, Poland suspended Russian oil deliveries through the Soviet-era Druzhba due to pollution by organochlorine compounds.
The Russian Energy Ministry acknowledged that the oil was contaminated with dichloroethane, a toxic substance used as a grease and paraffin solvent with strong corrosive properties. 
Russia's state-run pipeline operator Transneft said the oil was intentionally contaminated in the Samara-Unecha section. 
Moscow blamed the Druzhba crisis on sabotage by a criminal gang that was stealing from the pipeline before it left Russia, which increases concerns over corruption and low standards within Russia's energy sector.
"Clean" Russian oil started being transmitted through the Druzhba pipeline to Belarus on May 2, and Ukraine resumed oil deliveries to the west on May 11.
Belarusian operator Belneftekhim this month reported that 450 000 tonnes of poor-quality oil were pumped back to Russia.
Refineries in Poland and Germany agreed to process the substandard oil left in pipelines west of Belarus.
More than 35 million barrels of oil have been affected and analysts say it could take months to fully resolve the contamination issue. 
The Gdansk refinery. Picture credit: Wikimedia 
Related