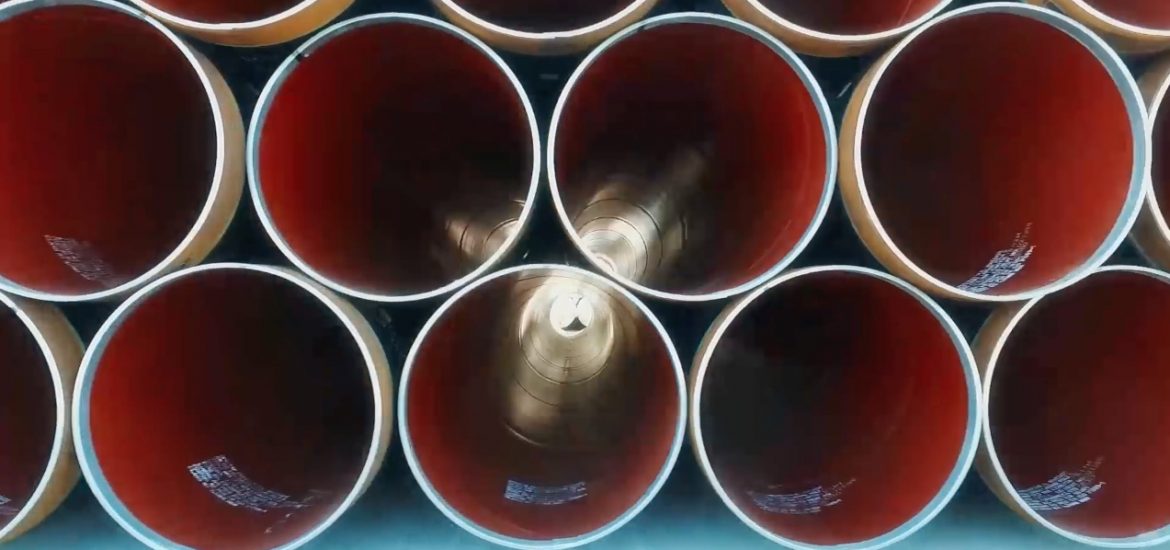 Russian President Vladimir Putin has said the construction of the Finnish stretch of the Nord Stream 2 gas pipeline has been completed.
During a meeting with his Finnish counterpart, Sauli Niinisto, in Helsinki, Putin also said Russia would start issuing electronic visas for some European Union member states from October 1. He did not name the countries.
"The objective side of the matter is that Europe is interested in receiving Russian gas. I think that the project will be implemented," Putin said, according to the Kremlin-mouthpiece Tass.
Putin said he could "imagine a situation where the United States will convince Europe to replace Russian gas with American gas".
"If now they convince Europeans that they should buy gas from them at higher prices, then this will be the choice of Europeans. The next step will be subsidising a non-competitive product in the European market from state budgets. Theoretically, we can imagine this," Putin said in Helsinki, according to Tass.
The US wants Europe to buy its liquefied natural gas (LNG), produced through the environmentally ruinous process of fracking, although it is far more expensive than Russia's natural gas. 
The 1,220km Nord Stream 2 pipeline passes through the exclusive economic zones and territorial waters of Russia, Finland, Sweden, Denmark and Germany. 
Russian export giant, Gazprom, reported on August 16 that Nord Stream 2 was almost 74-per-cent complete, although it still lacks permission to pass near the Danish island of Bornholm.
It was reported this week that Europe's two largest suppliers of pipeline gas, Norway's Equinor and Gazprom, have lost market share for the first time in at least four years amid a tripling in LNG imports over the past 10 months.
Refinitiv reported that the share of LNG in gas supplied to western and central Europe increased to 14 per cent since October last year to this year, from 5 per cent in the same period of 2017-18.
LNG from the United States into northwest Europe accounted for 2 per cent of total gas supplies into the region, contributing to the strong increase in LNG in Europe.
Donald Trump and Romanian President Klaus Iohannis jointly condemned Nord Stream 2 this week. 
"The United States and Romania recognise that energy security is national security. We underscore our opposition to Nord Stream 2 and other projects that make our allies and partners dependent on energy from Russia," according to a joint statement following their meeting in Washington. 
"The United States and Romania will consider how best to improve the energy investment climate in Romania in ways that benefit both countries. We further urge our industries to work closely together to support Romania's civil nuclear energy goals."
Gazprom has invested billions in Nord Stream 2. Picture credit: YouTube
Related