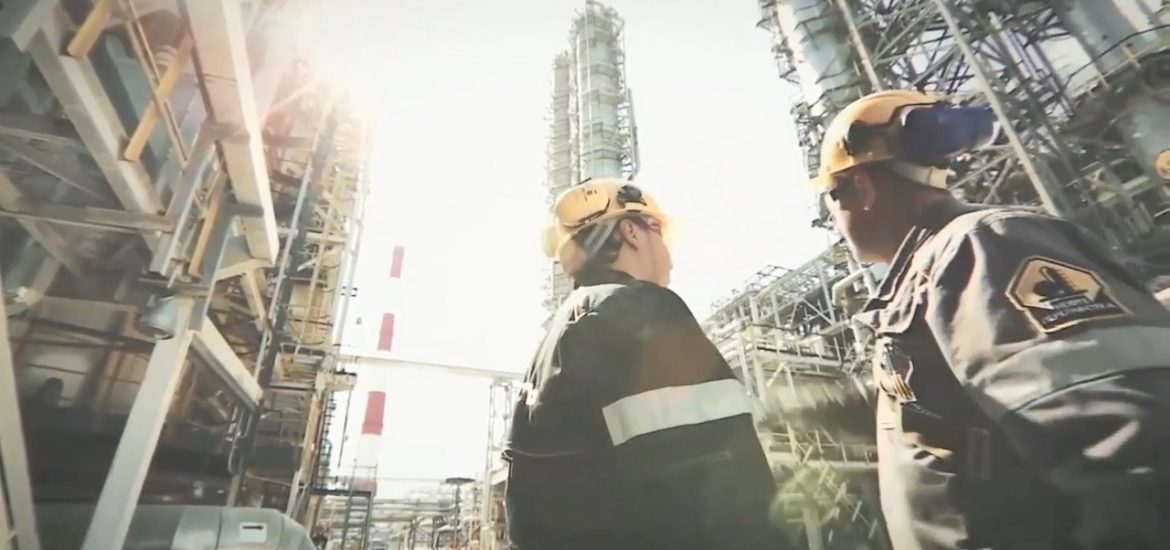 Saudi Energy Minister Khalid al-Falih says he told his Russian counterpart, Aleksandr Novak, during talks in Moscow that Saudi Arabia would continue to comply with oil output cuts until at least the end of the first quarter of next year.
Russia is a top-three crude producer and the world's second-largest gas supplier. 
"We confirmed that we will continue with high levels of commitment to the production-reduction agreement until the end of the first quarter of 2020 with a view to restoring world oil reserves to their natural range," he tweeted. 
"We will continue to hold such meetings and talks between our two countries to ensure further progress, partnership, investment development and mutual trade."
Opec in early July reached an agreement with other major oil-producing nations, principally Russia, to extend production cuts for another six months amid concerns over weaker global growth. 
Mexico, Bahrain, Oman and Kazakhstan signed up to the restrictions but the US, now the world's largest oil producer by monthly production, was not included. 
Donald Trump's deepening trade war with China has hammered global oil demand and suppressed prices, despite supply crises in Iran, Libya and Venezuela. 
Trump last week announced that he would add a 10 per cent tariff on an additional US$300 billion worth Chinese goods from September 1.
"Crude oil futures were lower as global economic outlook dimmed over an escalation in US-China trade tensions," said Benjamin Lu of Phillip Futures.
"[Opec+] supply curtailment policies and a sharp drawdown in US inventories have failed to spur oil prices as the macroeconomic environment illustrates for lacklustre conditions. Though we remain optimistic for tighter oil fundamentals, sharp bearish influences looks poised to pressure price action lower in the near term," Lu added.
The extended Opec+ agreement limited oil production to 1.2 million barrels a day with the majority of the cut coming from Opec.
Oil and gas output remains a key earner for Russia, accounting for about 40 per cent of state revenues. 
The April contamination of the Soviet-era Druzhba pipeline to Europe inadvertently helped Russia comply with the Opec limits. 
More than 35 million barrels of oil were affected and analysts said it could take months to fully resolve the contamination issue. 
On the agenda in Moscow was also preparations for the planned visit in October by Russian President Vladimir Putin to Saudi Arabia.
"Russia sets a high value on the dialogue established with Saudi Arabia and considers necessary to continue such intensive interaction," Novak told the media. "We are focusing on strengthening bilateral cooperation and trade development."
Russian oil output has fallen during the last few months. Picture credit: YouTube 
Related