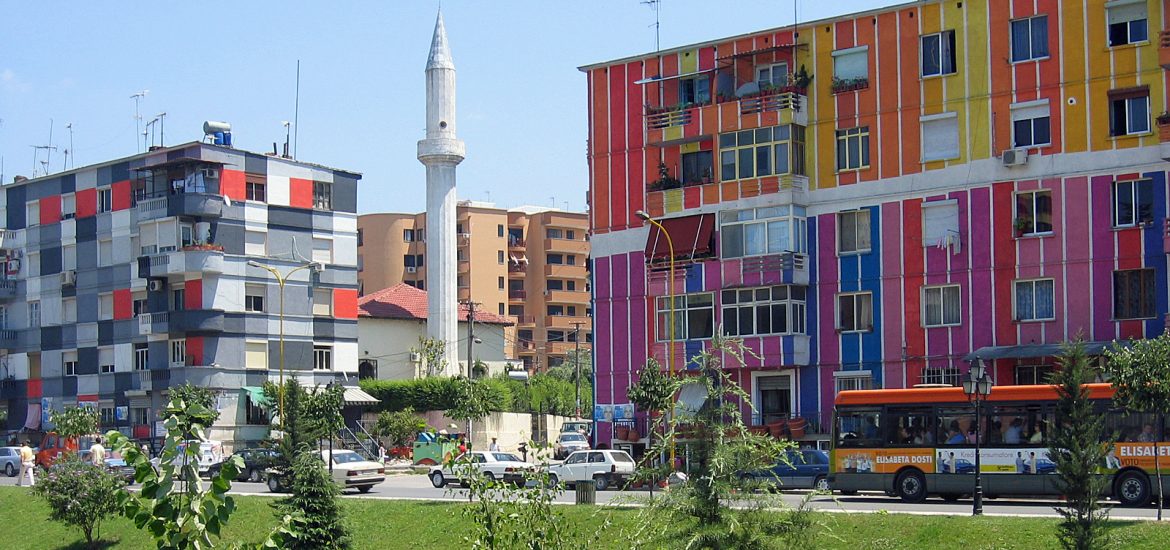 Albanian oil workers protested outside the Ministry of Energy in Tirana last week after marching 100km from their refinery at the southern city of Fier. 
They are seeking months of unpaid wages and social security contributions and for the ministry to restart the refinery's stalled operations.
Energy minister Damian Gjiknuri met six workers' representatives.
Protest spokesman, Lavdosh Lazaj, said they would not leave the capital until their demands were met.
"The ministry has a duty to help us. We don't have anywhere to go if we don't get our unpaid wages," Lazaj said.
Albania's oil refiner Armo had ceased operations due to a halt in crude oil supplies, said the administrator,  the Ionian Refining and Trading Company (IRTC).
Canadian-Chinese oil producer Bankers Petroleum, which is the largest supplier of crude oil to Albania, was opting to sell fuel on the international markets, IRTC said.
However, Bankers Petroleum said the IRTC had defaulted on payments and failed to meet its financial obligations.
Bankers Petroleum explained that the Albanian utility had "failed to provide guarantees to pay for the crude supply" and that it could not import crude oil "for free".
Chairman of the Union of Petroleum Workers Kamber Iljazi said the case would followed to the top of the Albanian government.
"We will protest using all democratic instruments to obtain our rights," Iljazi told the media.
"We want bread! We want bread! We want our money!" the workers chanted during their march.
Albania has refineries in Ballshi and Fieri in the south which have both faced financial difficulties since their privatisation in 2008.
IRTC said in a press release that "the workers' concerns are also our concerns".
"Work at the Ballshi refinery stopped 10 times during 2017 due to a lack of crude oil supplies," the ITRC added.
"Our supplier, which is the only supplier in the crude oil market, made it impossible."
Bankers Petroleum added that the IRTC had provided no guarantees for this year's supplies, warning that if this situation persisted, the refineries might stay dormant.
The Ministry of Finance and Economy, which owns 14.7 per cent in the two refineries' shares, said the workers would be paid.
The Ballshi refinery employs about 1,000 of the town's 7,600 residents.
In September 2016, Bankers Petroleum said it signed an agreement with the IRTC to deliver up to 65 per cent of its output.
Armo's assets, including the refineries in Fier and Ballsh, have been under the administration of the IRTC since September 2016.
Last September, Armo's debts were around €98.7 million, Albanian news source Monitor reported, quoting the national tax authorities.
Tirana. Picture credit: Wikimedia 
Related