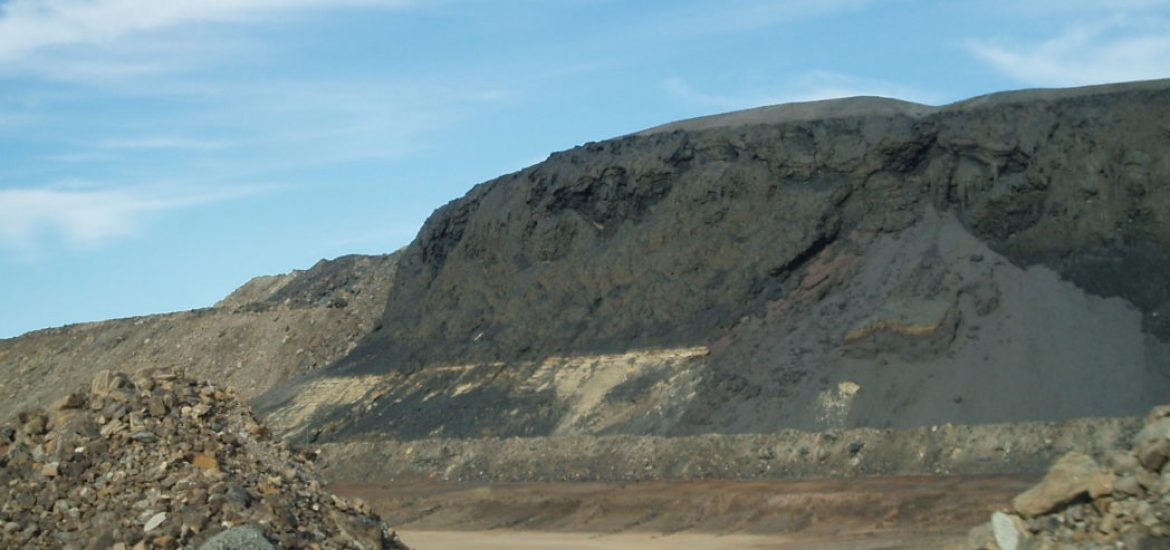 Mining giant BHP or "Broken Hill Proprietary" says smoke and dust from the Australian bushfires are hampering coal production.
The world's largest mining firm said production had fallen by 11 per cent at its New South Wales coal mine and power plant in the second half of 2019, partly because of poor air quality from the bushfires. 
The fires burned an area a third the size of Germany.
They followed three years of droughts that have been blamed on climate change.
Most of the company's coal output comes from the Mount Arthur open-cast mine in New South Wales's Hunter Valley.
Australia has committed in the next decade to cut emissions but its coal production is due to increase by 34 per cent.
Australia, the world's 14th-largest economy, estimates that its tourism and insurance sectors each face a A$1 billion (US$687 million) hit from the bushfires.
The UK-Australian mining announced: "Smoke from regional bushfires and dust have reduced air quality at our operations, which has impacted December 2019 production. 
"If air quality continues to deteriorate then operations could be constrained further."
Machinery had to be operated more slowly amid reduced visibility and some staff had left to defend their homes or to join volunteer firefighting squads, BHP said.
The bushfires have intensified calls for the firm to cut back production. "You can't make this stuff up!" tweeted Australian actor Terry Serio.
Many fires were still burning this week on the east coast, despite recent thunderstorms.
Australia is the sixth-largest extractor of fossil fuels, the largest exporter of coal and the second-biggest exporter of liquefied natural gas (LNG).
Coal was the largest single contributor to global warming in 2018, accounting for 30 per cent of all energy-related carbon-dioxide emissions, according to the International Energy Agency. The bushfires have killed 29 people and millions of animals since September and destroyed more than 2,500 homes. 
BHP has around 60,000 staff producing iron ore, copper and coal, both for steel and energy generation.
Coal for energy made up US$1.5 billion of the firm's US$44 billion revenues in the year to June 2019. 
BHP announced in 2019 that coal use for energy would be "phased out, potentially sooner than expected", adding that it had "no appetite for growth in energy coal".
Australian annual tax-based fossil fuel subsidies total more than US$8 billion. 
Governments have encouraged the coal sector by speeding up approval, building roads and reducing royalty requirements. 
The Broken Hill mine in New South Wales. Picture credit: Flickr 
Related