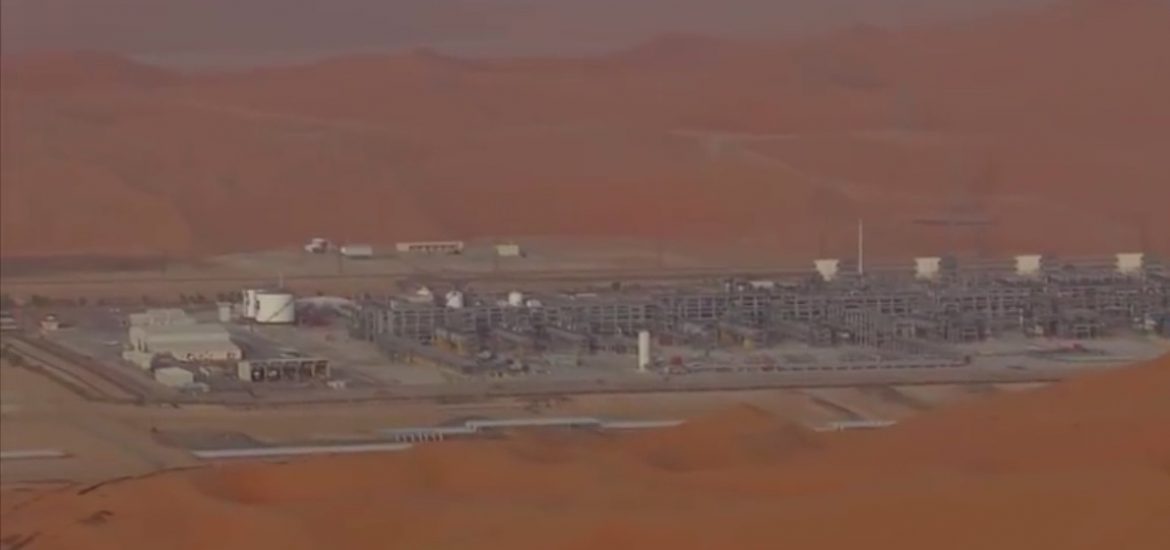 Oil giant Saudi Aramco may be worth US$1.5 trillion or less, well below the target set by Saudi Arabia, according to the banks involved in the initial public offering.
Potential investors say the banks are struggling to pinpoint a precise valuation for the Saudi Arabian Oil Company, the greatest contributor to global carbon emissions of any firm on the planet since 1965.
The Bank of America offered a range of US$1 trillion between its low and high estimates for the world's most profitable company.
Aramco reported a profit of US$46.9 billion in the first six half of 2019: almost 10 times that of Exxon Mobil, the largest listed oil company.
The pre-IPO research reports, which the banks use to attract interest on share sales, suggests the firm may struggle to achieve the US$2-trillion valuation that Saudi Arabia's Crown Prince Mohammed bin Salman has targeted in recent years.
The Saudi royals hope to reduce the kingdom's dependence on oil and gas, which account for about 50 per cent of gross domestic product and 70 per cent of export earnings.
Aramco is reportedly looking to sell a stake of between 1 and 3 per cent, raising US$15-60 billion.
The IPO could make Saudi Aramco the world's biggest listed company, eclipsing Apple's US$1.16 trillion. 
Aramco, based in Dhahran, is the world's largest oil producer, pumping an eighth of global crude with a reported net income of US$111 billion in 2018.
It has exclusive rights to extract Saudi Arabia's oil and gas reserves, which are the equivalent to 257 billion barrels of oil.
Saudi Arabia, its Opec partners and Russia together account for 77.9 per cent of world oil reserves and 53.6 per cent of production. The US accounts for 3.6 per cent of reserves and 16.6 per cent of production. 
CEO Amin Nasser said the firm's proven fossil-fuel reserves were "five times larger than the combined proved liquid reserves of the five major international oil companies"; Exxon Mobil, BP, Royal Dutch Shell, Chevron and Total.
Aramco produced 11.6 million barrels per day in 2016, which Nasser said was more than "20-per-cent higher than the combined total liquids production of the five major international oil companies".
Saudi Aramco has funded the Saudi regime's human rights abuses. Picture credit: YouTube 
Related