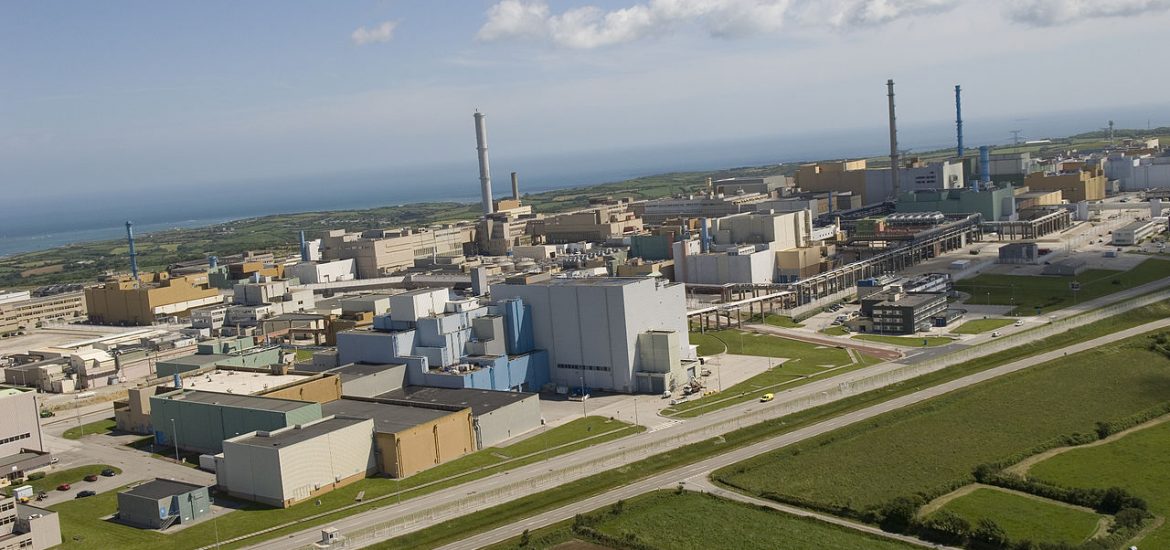 A deal long sought by France's Areva to build a US$12-billion nuclear waste reprocessing station in China looks increasingly unlikely despite President Emmanuel Macron's business visit to the rising commercial giant this week.  
Since talks began more than 10 years ago, when uranium prices approached record highs, a number of vague French-Chinese agreements have been signed for a reprocessing installation modelled on majority-state-owned Areva's site (pictured) near La Hague in northern France.
Reprocessing involves separating plutonium from the spent uranium and reusing it in "mixed-oxide" fuel at nuclear power stations.
The 2011 Fukushima nuclear disaster and falling price of uranium, which has slumped 80 per cent in value in 10 years, make the dangerous and unpopular recycling process less profitable.
Only France and Russia still reprocess nuclear fuel. Russia uses two breeder reactors and that have been abandoned in most other nuclear nations.
Chinese nuclear scientist Li Ning of the State Nuclear Power Technology Corporation, said there was "a fairly low probability" that China would agree to the project.
"In China, no new reactor projects have been approved for two years, a reflection of overcapacity of power from other sources and concerns about nuclear power, so the urgency of this plant isn't strong," Li was quoted saying by Reuters.
An industry source said Beijing was no closer to selecting a location and it was unlikely a contract would be signed in the foreseeable future.
"Time is playing against Areva, and most people in the industry are sceptical. What's the hurry?" the source was quoted saying.
But France's Framatome and the China National Nuclear Corporation (CNNC) did sign a protocol for the development of global strategic cooperation. They have also renewed a contract for Framatome to supply nuclear fuel components to CNNC.
The deal was signed by Framatome chief executive Bernard Fontana and CNNC chairman Wang Shoujun.
Fontana said: "The cooperation protocol and the major nuclear fuel contract renewal signed with our historic Chinese partner are yet more evidence of the quality of commercial and technological relations with CNNC.
"They confirm Framatome's international development ambition in China, where 37 nuclear power plants are operating and 20 others are under construction."
The newly formed Framatome said the protocol "is to set up the basis for future strategy and long-term cooperation" between the state-backed firms.
Areva's site near La Hague. Picture credit: Wikimedia 
Related