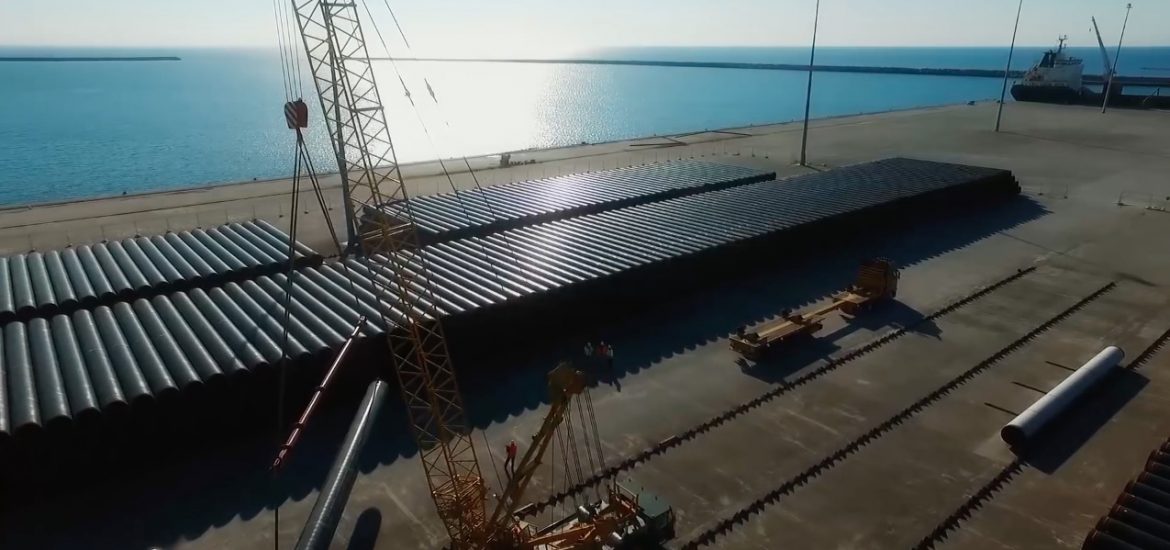 Turkish President Tayyip Erdogan has held a ceremony in the city of Eskisehir this week to mark the arrival of supplies of gas from Azerbaijan to Turkey through the Trans-Anatolian Natural Gas Pipeline (Tanap).
Erdogan, alongside Azerbaijan's President Ilham Aliyev, turned on a valve on the pipeline.
The US$8-billion pipeline linking Azerbaijan's Shah Deniz II field marks a major step in EU efforts to reduce dependence on Russian gas by developing the US$40-billion Southern Gas Corridor.
As the cleanest fossil fuel, gas is seen as key to the European Union's policy of reducing coal use in its eastern members, helping the bloc meet its commitments under the 2016 Paris climate agreement. 
It comes through the South Caucasus pipeline extension through Georgia, then the 1,850km Tanap through Turkey and the Trans-Adriatic Pipeline to Greece, Albania, under the Adriatic Sea and to Italy. The populist Turkish president said gas deliveries to Greece would begin in 12 months. Greece still burns large quantities of heavily polluting lignite or brown coal. 
Output from Shah Deniz II is expected to reach an annual 16 billion cubic metres (bcm) of natural gas by 2020, with 10 bcm due to be pumped to Europe and 6 bcm for Turkey. Erdogan said the pipeline's capacity could be increased depending on the demand.
"We aim to increase Tanap's capacity first to 22 bcm depending on demand and then to 31 bcm with additional investments," said the president, who is currently campaigning for re-election. 
Tanap could also carry gas from Iran, Iraq, Turkmenistan and Russia.
Further west, Montenegro's economy ministry said Tanap would bring gas to the tiny Balkan state. 
"The launch of Tanap means a step closer to the gasification of Montenegro. It also opens up an opportunity for the country to get access to a significant gas market," the ministry said. 
It said that the Ionian-Adriatic Pipeline, which is due to be connected to the Trans-Adriatic Pipeline, would pass through Montenegro.
It is set to link Albania, Montenegro, Bosnia Herzegovina and Split in Croatia with a projected capacity of 5 billion cubic metres of gas per year.
The ministry in Podgorica said it was stepping up cooperation with Albania's Ministry of Infrastructure and Energy on the implementation of the Balkan pipeline.
Imports from Azerbaijan would only gradually increase over the next few years. 
Tanap project chief Polad Rustamov said supplies to Turkey would rise to 6 bcm by June 2021, potentially reaching 31 bcm by 2026.
Tanap is 51-per cent owned by Azerbaijan's state energy company Socar, Turkey's state-run Botas has 30 per cent, BP has a 12-per-cent stake and Socar Turkey owns 7 per cent. 
The Southern Gas Corridor is key to European Union energy policy. Picture credit: YouTube 
Related