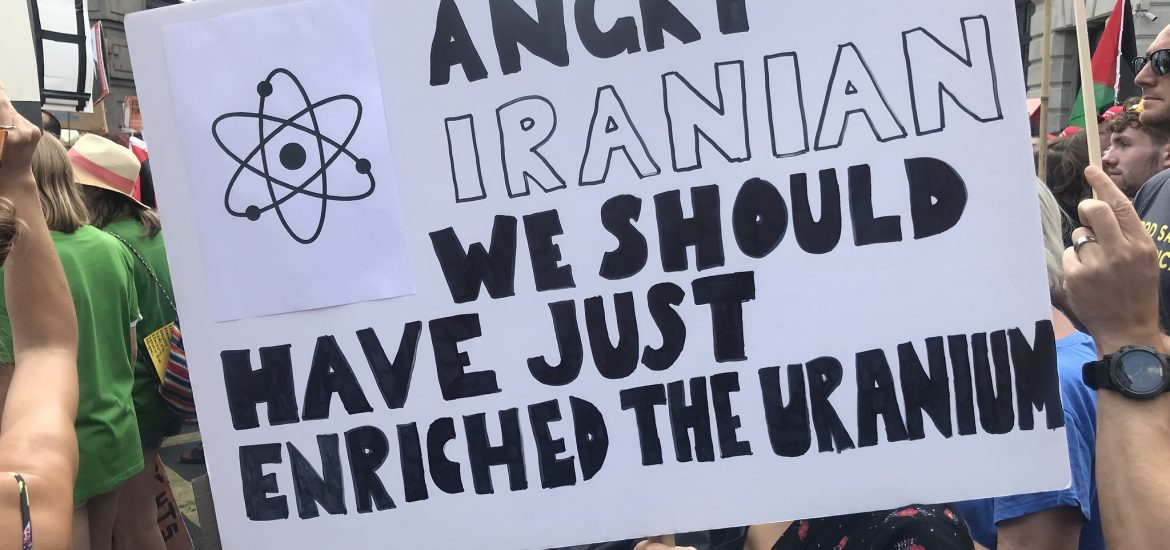 European powers would reimpose sanctions on Iran if it reneged on parts of the 2015 nuclear agreement, according to a presidential source in Paris.
Iran's official IRNA has reported Tehran would restart part of its halted nuclear programme but did not plan to pull out of the 2015 nuclear agreement with six other powers.
The United Nations' nuclear watchdog says Iran has continued to comply with the deal, which saw it limit its enrichment of uranium in exchange for the lifting of economic sanctions. But US sanctions, which were reimposed last November, have wreaked havoc on Iran's already-weakened economy while promised assistance from European powers has failed to alleviate the pain.
If Tehran breached the deal, the European Union would be forced to reimpose sanctions, a French presidential source told Reuters.
"We do not want Tehran to announce actions that would violate the nuclear agreement, because in this case we Europeans would be obliged to reimpose sanctions as per the terms of the agreement," the source said. "We don't want that and we hope that the Iranians will not make this decision."
IRNA said the government had decided to diminish its commitments to the nuclear agreement "after the unilateral US withdrawal".
President Hassan Rouhani would reportedly contact the envoys of Russia, China, Germany, France and Britain, the agreement's five remaining signatories.
Donald Trump's staff last month said the US would end waivers for eight countries buying Iranian oil in an attempt to end all Iran's crude exports.
Washington also halted waivers allowing Iran to store excess heavy water in Oman and swap enriched uranium for raw yellowcake with Russia.
Trump unilaterally breached the 2015 deal a year ago, uniting the other signatories in condemnation.
The tycoon turned populist was particularly critical of the Iran nuclear deal for failing to address Tehran's ballistic missile programme and what he described as its malign regional influence.
The US also recently designated Iran's Revolutionary Guard Corps as a terrorist organisation, prompting Tehran to give all US troops based in West Asia the same label.
Hawkish US National Security Adviser John Bolton said at the weekend that the US was deploying a bomber task force and an aircraft carrier to the region to increase pressure on Iran.
The Pentagon allegedly received Israeli intelligence about a proposed Iranian plot to attack US interests in the Gulf. Iran dismissed the allegations.
"If US and clients don't feel safe, it's because they're despised by the people of the region – blaming Iran won't reverse that," Iran's relatively moderate foreign minister, Mohammad Javad Zarif, tweeted. He said the aircraft carrier and bombers were moved last month.
Picture credit: Flickr  
Related