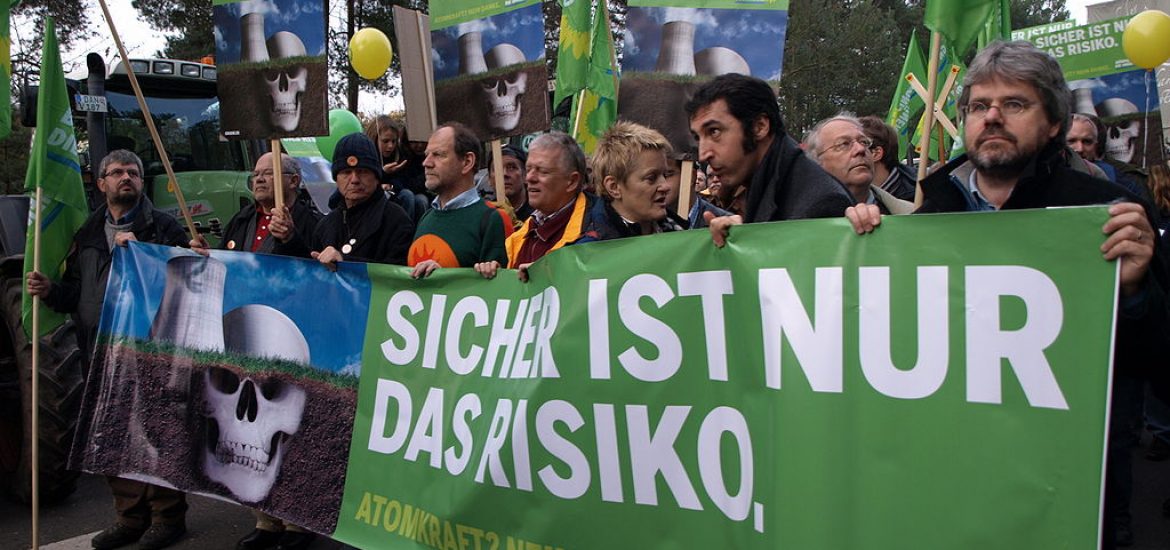 Germany will rely on power imports and it abandons coal and nuclear energy before 2038, according to Thomas Bareiss, Berlin's deputy energy minister.
Coal and nuclear plants account for about half of the biggest economy in Europe's generation capacity.
"It means thinking ahead and acting in concert in an already active cross-border market," Bareiss, a member of Merkel's Christian Democrat Union, told Bloomberg. Germany, therefore, needed "close co-ordination all the way with neighbours", said Bareiss. Europe's largest consumer of electricity has borders with nine states: more than any other EU country.
The energy shakeup might be the CDU's response to the rising popularity of the Greens. Last year regional elections in Bavaria and Hesse saw the best-ever results for the Green Party. The environmentally conscious party is currently polling at almost 20 per cent in national polling, second to the CDU.
Germany said it would close all of its 120-odd coal-fired power stations by 2038. In the wake of the 2011 Fukushima disaster, Germany said it would close all its nuclear plants by 2022. The Japanese station was destroyed by an earthquake and tsunami, although neither are common in Germany.
German diplomat Dr Stefan Traumann said Berlin's energy sector was basing itself around the policy of "energiewende", meaning energy transition, which followed Fukushima.
Traumann said: "Now we are in the process of overhauling Germany's energy supply, moving away from nuclear and fossil fuels towards renewables and better energy efficiency. Fukushima is one thing to move away from nuclear energy but also from fossil fuels because of climate change and other related challenges.
"Over the last couple of years, we have already achieved quite a lot. Almost one-third of our electricity comes from wind, solar, biomass and hydropower. Renewable energy is a very important component of our electricity supply," the consul general added.
Germany's coal and lignite plants last year provided about 38 per cent of German power. Chancellor Angela Merkel's government may start closing coal stations next year and is set to retire 12.6 gigawatts of capacity by 2022.
In 1990 there were 115,000 employees in the filthy lignite sector as Germany reunited. Now there are around 20,000 while around 330,000 jobs are in the renewable-energy sector.
This is added to around 9 GW of nuclear power that Merkel ordered to be closed by 2022. Germany is, therefore, set to lose around 22 GW of capacity, or about 11 per cent of its total power, in the next few years.
Anti-nuclear campaigners. Germany has also woken up to the environmental damage of coal. Picture credit: Wikimedia
Related