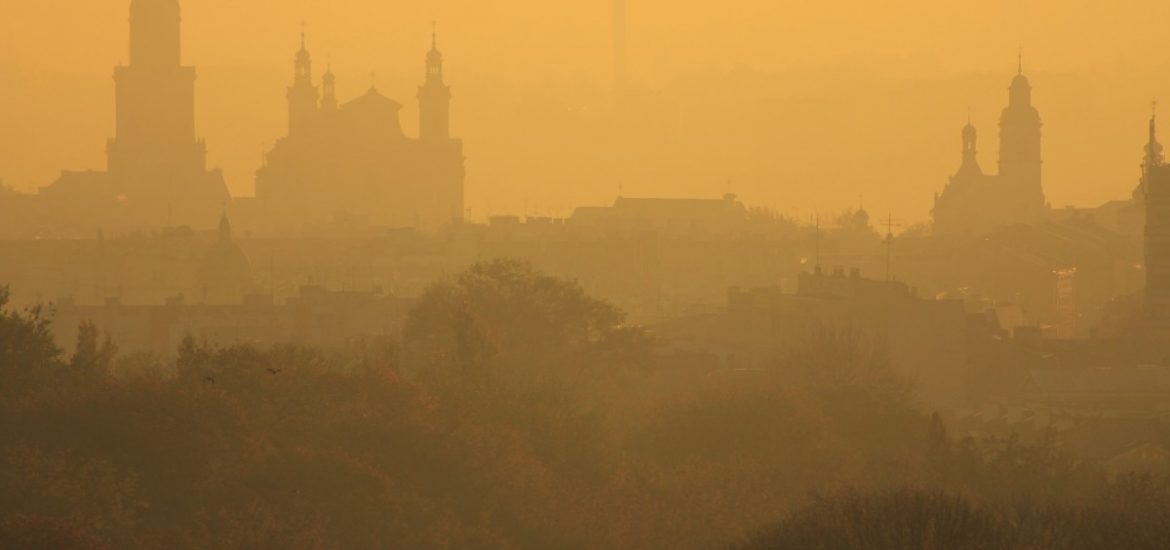 A report by the Unfriend Coal campaign says European insurance giants have invested €1.3 billion in Polish coal companies since 2013, and signed at least 21 contracts underwriting coal projects.
Germany's Munich Re and Allianz are two of the biggest investors, supporting the most polluting coal sector in Europe on which 5,800 premature deaths are blamed every year.
Europe's biggest insurer Allianz provides insurance for the largest coal power station currently under construction in Europe.
Allianz is leading a consortium underwriting the site at Opole (pictured) near Katowice, a PGE project, which is due to start operating next year. The consortium includes Italy's Generali, Munich Re and the Polish insurer PZU.
Aviva, which has over 30 million customers in the UK, is the second largest investor in Polish coal with €421 million invested in the sector. It also continues to invest in tar sands companies through its subsidiaries.
Poland's coal industry is the second largest in Europe, after Germany.
The United Nations has called for a stop to new coal power station construction and an accelerated phase-out of those in operation.
The report comes as Poland prepares to host the next round of the UN's annual climate talks in Katowice later this year.
But Poland is planning to build power stations able to generate more than 10 gigawatts and open mines to extract more than 3.2 billion tonnes of lignite or brown coal, the dirtiest form of the fuel.
"Insurers backing Polish coal are putting themselves on the wrong side of the fight against dangerous climate change, and risking their shareholders' money," said Lucie Pinson, the study's author.
"There can be no excuse supporting new coal mines and power plants, and insurers should withdraw cover and investment from existing projects as soon as possible," she wrote for Unfriend Coal, a global network including Greenpeace Switzerland, 350.org and the Tar Sands Network.
NGO research suggests the largest underwriter of Polish coal is Munich Re's Ergo Hestia, which has insured 12 ventures over the last five years.
Allianz is the next biggest, underwriting nine projects, followed by Generali which has insured eight, Talanx's subsidiary Tuir Warta with seven and PZU with six.
Phil MacDonald of environmental market analysts Sandbag said continuing to invest in coal was bad for the companies' brands, but also made poor economic sense. Sandbag research showed renewables and biomass overtook coal generation in Europe for the first time last year, he said.
"It's now clear that coal power is increasingly being squeezed out by low-carbon technology. Coal is an investment that will increasingly struggle to make a return," MacDonald said.
Allianz said in response: "We will continue to insure utilities and mining companies when they show an adequate sustainability performance or suitable risk mitigation strategies."
Lublin. Picture credit: PXHere
Related