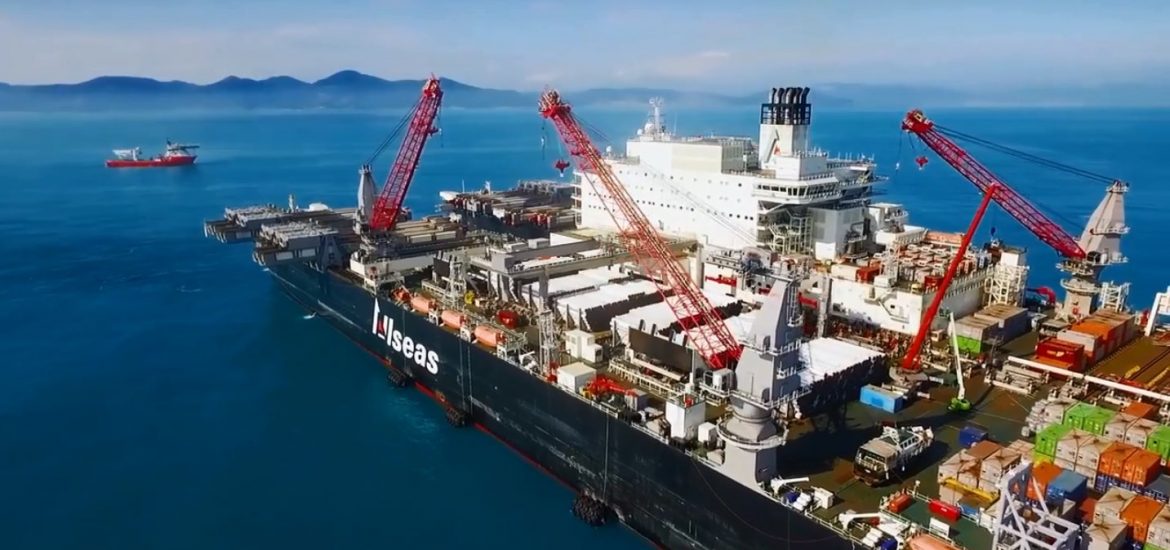 Russia's veteran foreign minister, Sergei Lavrov, has accused the US of "brazenly" meddling in the Nord Stream 2 gas pipeline project to Germany.
The 55 billion cubic metres capacity Baltic Sea pipeline project is led by Russia's gas export monopoly Gazprom and opposed by the United States, Poland, Ukraine and the Baltic states.
"Interference in the process of forming the Nord Stream 2 project is simply brazen, for instance, look at the regular public statements by the US ambassador in Berlin [the Trump-appointed Richard Grenell] that simply demand that the German government change its position and go against its own interests," Lavrov told the International Council on Cooperation and Investment. 
The 1,200km pipeline from Vyborg to Lubmin will increase the EU's dependence on Russian gas supplies, it is claimed.
Poland's liberal former foreign minister Radoslaw Sikorski has compared the pipeline to the 1939 Molotov-Ribbentrop pact between Hitler's Germany and Stalin's Soviet Union to divide Poland.
Danish obstacle

 
The consortium behind the pipeline, Nord Stream 2, has applied for a third route south of Denmark's Baltic island of Bornholm, as it tries to overcome objections in Copenhagen.
The Danish Energy Agency says Nord Stream 2 has applied for a longer route southeast of Bornholm but still within Denmark's exclusive economic zone.
The Switzerland-based firm said this week it had been asked to submit an application for a third route, adding that obstacles to the pipeline "can only be seen as a deliberate attempt to delay the project's completion". The consortium said European consumers could be forced to pay "at least €20 million" a day if the pipeline was delayed beyond its opening date at the end of 2019.
Donald Trump has repeatedly called on Germany to import US liquefied natural gas, produced from the environmentally ruinous process of fracking, but US LNG is 20 per cent more costly than Russian gas, according to Berlin.
Washington has threatened sanctions against companies involved in the undersea pipeline. 
It is owned by Gazprom but half of the project's €8 billion budget is coming from Europe's Royal Dutch Shell, BASF, OMV and Wintershall and Engie.
Russia, Finland, Sweden and Germany have already issued permits with only the Danish authorities denying approval.
There appears no end to the Nord Stream 2 dispute. Picture credit: YouTube 
Related