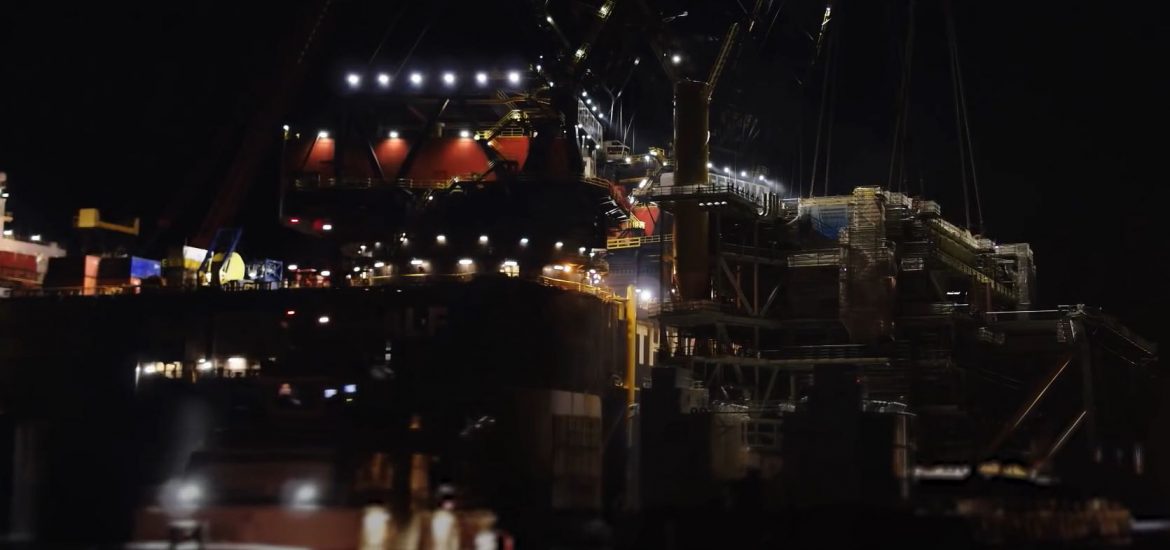 Equinor's Mariner heavy-oil platform in the North Sea is facing industrial action after the British GMB union said its members had voted to strike over pay and conditions.
Strikes are likely to take place in the autumn after a 78-per-cent vote to strike following a final offer made by Aker Solutions management.
Turnout was 79 per cent among GMB members on the Norwegian-owner oil rig off Scotland's northeast coast.
Britain's largest workers union Unite said the strike would probably involve about 200 workers and take place between August and October.
Unite said it would ballot 2,500 offshore oil services staff after rejecting a pay increase offer from the Offshore Contractors Association (OCA). This could affect production on 106 platforms, the union said.
Ross Murdoch, GMB's national officer, said: "GMB members have now let their feelings be known to Aker Solutions. They are prepared to take industrial action to vent their frustration over the way they feel their employer is treating them on this very lucrative contract.
"It is now incumbent on Aker to engage with GMB Union and find a resolution that avoids potentially costly operational disruption and reputational damage on this contract."
Mariner is a heavy oilfield 150km east of the Shetland Isles that is due to start production in the second half of this year with a target plateau output of 55,000 barrels per day.
An Aker spokesman told the media: "Aker Solutions was today notified by trade unions Unite and GMB that, following a recent ballot, their members employed by Aker Solutions on the Mariner project have voted to initiate strike action.
"This is a disappointing development following the presentation of an enhancement to terms and conditions worth up to £8,000 per employee. Aker Solutions will now seek further discussions with the unions regarding their proposed steps to resolution."
The vote follows an unofficial strike on Mariner in April when employees stopped work for eight hours.
Elsewhere in the North Sea, Equinor has been granted drilling permits for three wells in Norwegian territory.
The three consist of two wildcats and one appraisal well within licence 630, which is 60-per-cent owned by Equinor, with Wellesley Petroleum owning the remaining 40 per cent.
The Norwegian Petroleum Directorate granted the permits and Odfjell Drilling's semi-submersible rig Deepsea Bergen is due to be used for the wells.
Drilling will take place about 100km off Norway's coast.
Equinor remains heavily invested in North Sea oil. Picture credit: YouTube
Related