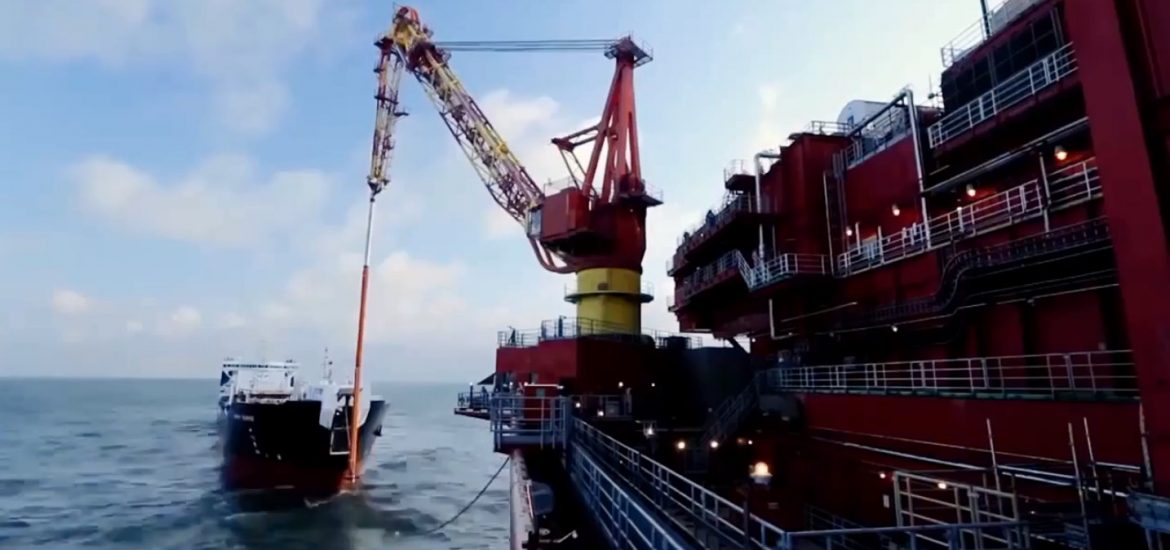 The Nord Stream 2 natural gas pipeline consortium says it has abandoned one of three applications to run through Danish territory in the Baltic.
The consortium initially applied to run the pipeline near the Danish island of Bornholm in April 2017 but last year Denmark amended its Continental Shelf Act. 
The application now requires Denmark's foreign minister to vet projects in Danish territorial waters under national security and other international considerations.
After facing delays from Copenhagen, Nord Stream 2 submitted applications for two alternate routes around Bornholm, either to the southeast or northwest. 
"The withdrawal of the original application is necessary to protect Nord Stream 2's shareholder and the European investors from Austria, France, Germany and the Netherlands against the risk of further delays and financial losses," Nord Stream 2 announced. 
Nord Stream 2 said second and third applications for routes northwest and southeast of Bornholm remained unchanged.
Both remaining route proposals avoid Denmark's territorial waters and only enter Copenhagen's exclusive economic zone.
These routes do not require foreign ministerial vetting and can be approved by the Danish Energy Agency.
The pipeline would bypass Ukraine's overland pipeline. Gas transit generates Kiev about US$3 billion annually in fees or 2 per cent of GDP.
Ukraine's gas transit agreement ends on December 31.
US opposition

 
The US remains united in its opposition to the pipeline project. 
"Putin's pipeline is a trap," Wyoming Republican Senator John Barrasso said. "Germany seems ready to put its head in the noose. I think it's a terrible mistake."
Democratic Senator Jeanne Shaheen and Republican Ted Cruz have put forward a bill that would sanction companies involved in building the pipeline. Shaheen said Russian gas would monopolise the European energy market, threatening stability. She said the US could not turn away "while the Kremlin builds this Trojan horse". 
Agnia Grigas of the Atlantic Council also said she feared the impact of the project. "Nord Stream 2 is a bad deal for Europe and for Germany. It would strengthen Russia's political influence in Germany and allow the flow of corruption into Europe," the US-based political scientist said.
Grigas said Germany's efforts to bring peace to Ukraine, while funding the Russian authorities with Nord Stream 2, was paradoxical. She said Germany should recognise the number of new sources of gas on the market and that it did not have to make itself dependent upon Russia for its energy needs.
Russian gas is plentiful and cheap. Picture credit: YouTube 
Related