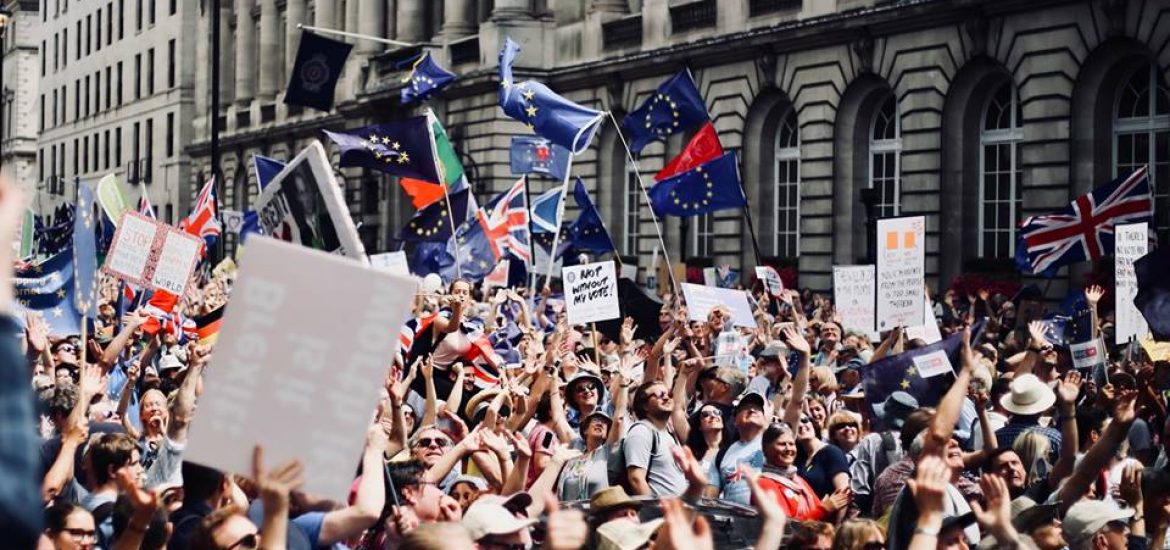 The UK could be vulnerable to gas shortages and price hikes if Brexit happens, according to Marco Alvera, head of industry body GasNaturally. 
He said the European Union could restrict winter gas exports to the UK to prioritise its citizens.
"We've spoken to several ministers and civil servants over the last two years. Energy has not been discussed enough," Alvera, the CEO of Italian gas pipeline company Snam, told the BBC. 
The UK imports almost half its gas through pipelines from continental Europe, with much of it originating in Russia.
Gas supplied around 39 per cent of the UK's electricity last year, according to the British government.
Alvera said he has not heard anything about energy security in Brexit discussions. 
The remaining EU 27 would also have the ability to impose tariffs on their gas and electricity exports, the industry chief said. The UK was overly dependent on imported gas to meet its winter fuel demand, Alvera said.
In response to Alvera's comments, pro-Brexit blogger Jeff Taylor proposed the environmentally ruinous process of fracking as a solution. 
Now that the US had embraced fracking it had gas to spare and was already exporting to Europe, he argued. 
The UK could also opt for fracking too, the blog said. 
Shale gas exploration is bearing fruit but operators say UK regulations and public perception are hampering ambitions. A new right-wing administration under pro-Brexit Boris Johnson might take a more relaxed approach to fracking regulation. 
The case for shale gas development in the UK has strengthened significantly over the last couple of years, some within the fracking sector argue. 
But, in meantime, Alvera pointed out that the UK had shut down much of its gas storage capacity.
"We see one of the consequences of global warming is more extreme temperatures in the summer and in the winter," the Italian gas boss added. 
"In the week when we had the 'Beast from the East' very cold spell coming, the system was already under a lot of strain, and the UK was taking a lot of gas from Europe that was stored in Europe."
One solution would be to convert empty North Sea fields for gas storage. 
Alvera said much of the UK's gas imports came from Russia via European pipelines.
The source of the UK's piped gas imports that came from Russia has been estimated as up to 36 per cent in 2017.
Brexit faces growing domestic opposition in the UK. Picture credit: Energy Reporters 
Related