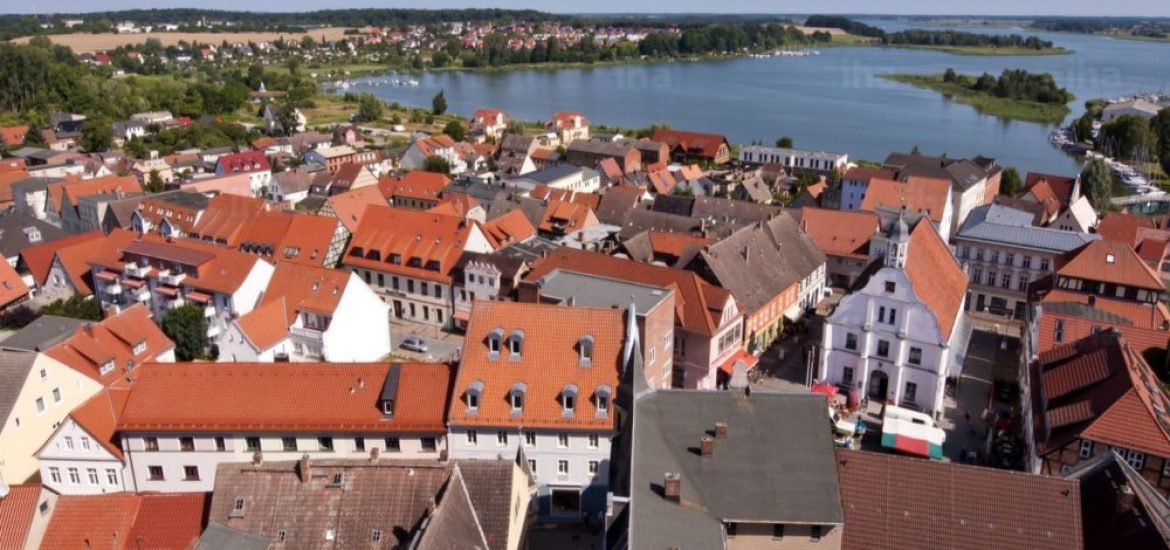 Russian gas could be piped directly to Germany from November through the new Baltic pipeline despite the project's detractors, according to Klaus Haussmann, the chief engineer for Nord Stream 2 at Lubmin (pictured) on the German coast.
He told Deutschlandfunk radio that the "raw" laying of the pipeline would be finished by the summer.
"Then comes the entire installation of the electrical equipment, security chains. And, then it's planned on the large scale that we get the first conduit filled with gas in November, from Russia," Haussmann told the broadcaster.
Nord Stream 2, which is receiving US$950 million in funding from German energy firms Wintershall and Uniper, French utility Engie, British-Dutch giant Royal Dutch Shell and Austrian energy company OMV, is two welded conduits, each with an inside diameter of 120cm, largely following the route of Nord Stream 1 which opened in 2011. It will pipe Siberian gas to Russia's Baltic coast and then 1,230km along the seabed, through Finnish, Swedish and, potentially, Danish maritime territory.
Friends of the Earth claims that seabed wildlife will be "irreparably damaged" by the pipeline.
European Council President Donald Tusk has expressed concern that Nord Stream 2 would lead to Ukraine missing out on €2.5 billion in annual transit fees which the war-torn country currently receives.
The Washington Times reported that the US fears Moscow's "underwater capabilities" could be used to track undersea communication cables, boosting eavesdropping capabilities.
But Haussmann said the main concern was the effect of the Baltic winter and waves on construction rather than international pressure.
"For two years or more, Nord Stream 2 has been pretty much under fire. But at the moment we have more worries with the weather outside," Haussmann added.
Pro-Kremlin RT said Denmark – the only country which has not authorised the project – could be bypassed if it did not get permission.
The Nord Stream 2 venture is owned by Russia's Gazprom, based in Switzerland, and fronted by former German chancellor Gerhard Schröder. The project claims the EU can make savings on carbon dioxide emissions by switching to gas instead of coal.
Last May, Schröder accused US LNG exporters of relying on environmentally ruinous fracking and trying to undermine Nord Stream 2, adding that it was in Europe's interest to obtain "extra natural gas from Russia".
The chairman of Gazprom, Alexei Miller, has previously said that the implementation of the construction schedule for Nord Stream 2 made January 2020 supplies possible.
Lubmin, where the pipeline reaches Germany. Picture credit: IPA
Related