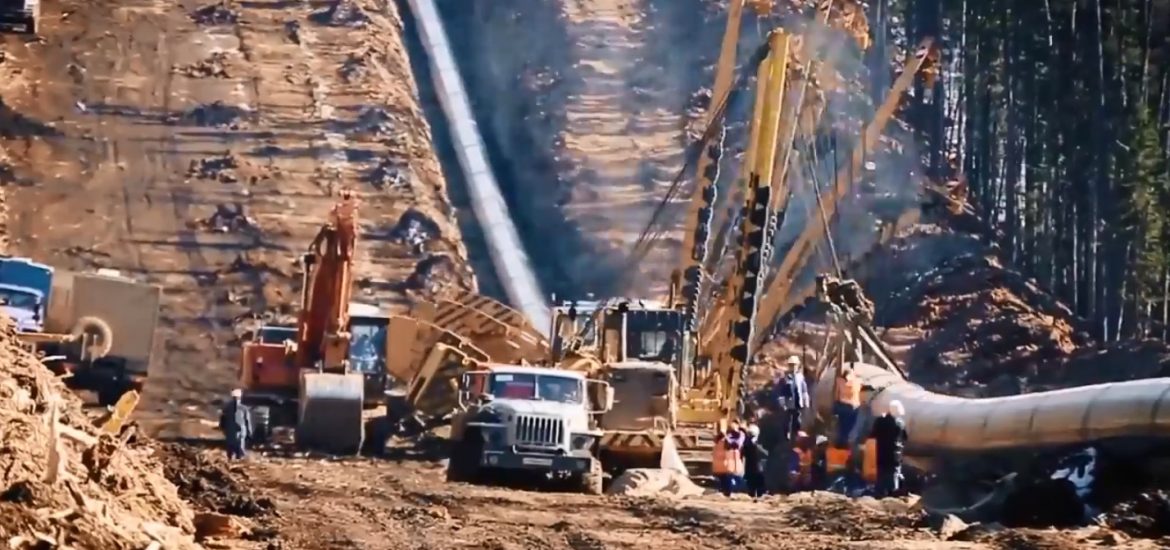 Russia will sustain gas supply to Europe of at least 200 billion cubic metres (bcm) for many years, downstream to Gazprom Export chief Elena Burmistrova.
The state-run gas giant exported a record 200bcm of natural gas to Europe, Burmistrova told a gas conference in Vienna.
"I don't expect this volume to decline in coming years," she added.
Gazprom is Europe's biggest supplier of natural gas, meeting around 40 per cent of overall demand, leading to allegations of dependence by Donald Trump who wants the EU to buy US LNG instead.
Germany gets more than half its gas from Russia, at a cost of more than US$10 billion in 2017.
The Kremlin relies on oil and gas to fund more than a third of its budget.
"We hit a record high of more than 200bcm in 2018," she said. "This figure shows a new reality: this is the trend. I do not think we are going to decline in the next coming years."
Gazprom's sales figures are for Europe and Turkey without former Soviet states and are measured under Russian standard conditions.
It means 200bcm under Russian standard conditions is the equivalent of around 183bcm when converted to standard European measurements.
Burmistrova said Russia was in a good position to fill the growing gap between European production and supplies.
She said East Asian LNG demand would remain high. "Asian markets will maintain their attractive nature," Burmistrova said.
Austrian ties
Manfred Leitner, downstream supply chief at Austria's OMV, said pipeline gas was the only reliable way of supplying Europe with sufficient gas.
"LNG is not in the interests of security of supply for Europe," Leitner said. He added that it was more expensive, less reliable and less carbon dioxide efficient than natural gas.
The Austrian energy boss called on Brussels to do "whatever is necessary to maintain a stable relationship" with Moscow. The new right-of-centre government in Vienna enjoys far closer ties with Russian President Vladimir Putin than most other European Union member states.
Gazprom chairman Alexey Miller has recently held talks with his OMV counterpart, Rainer Seele, to discuss ways to deepen cooperation and streamline imports.
Gazprom said its gas exports to Austria this month rose by 35 per cent compared to the same period last year.
Gazprom says it is vital to Europe's energy security. Picture credit: YouTube
Related