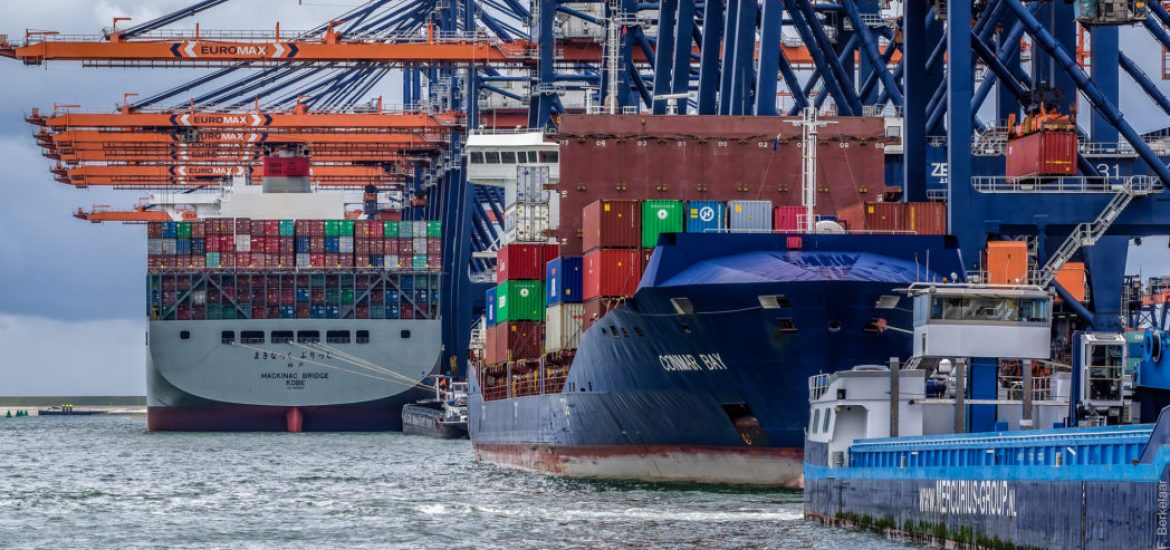 The Dutch port of Rotterdam expects to see its first ship-to-ship liquefied natural gas (LNG) refuelling operation in June, boosting the growing use of the cleaner-burning fuel in shipping.
The Port of Rotterdam has released its first quarter figures for total LNG throughput, with the rate 700,000 tonnes higher than last year, a 210-per-cent increase. A record volume of over 500,000 tonnes was logged in February alone.
Cees Boon, safety chief at the Port of Rotterdam, said the opening of marine refuelling, also known as bunkering, was significant because it made cleaner fuel more accessible to ships. 
In June, it was expected that short-haul sea vessels would be the first to undergo LNG bunkering through ship-to-ship operations at the sprawling port, followed by LNG-fuelled cruise ships in November and then larger, deep-sea boats by 2020. 
Short-haul LNG-fuelled shipping vessels have so far only been able to refuel with LNG in Rotterdam through truck transfers while docked.
Rotterdam is Europe's largest port and bunkering centre, and promoting the use of LNG as a marine fuel.
Rotterdam sold 1,500 tonnes of LNG bunker fuel last year, up from just 100 tonnes in 2016, the port said.
Firms are increasingly moving towards LNG to help them meet stricter emissions regulations by 2020. 
Rotterdam reported that in the first quarter of the year, 117.8 million tonnes of freight were handled, compared with 119.3 million tonnes in the same period last year.
According to the port, the fall mainly concerned the throughput of coal, iron ore, scrap and crude oil. 
But the throughput of mineral oil products increased, particularly with biomass and LNG rising spectacularly.
Container throughput increased at the port with a 6.1-per-cent rise in terms of 20-foot-equivalent units.
During the last quarter, almost no wind turbine foundations were loaded for positioning in offshore wind farms but this is expected to increase in this quarter.
Allard Castelein, chief executive of the Port of Rotterdam Authority, said: "The continued growth in container throughput is a confirmation that Rotterdam is taking an increasingly important position in the maritime connection networks of large shipping company alliances. We are seeing a somewhat more measured growth after the significant growth last year, and this is entirely in accordance with our expectations."
Rotterdam. Picture credit: Wikimedia
Related