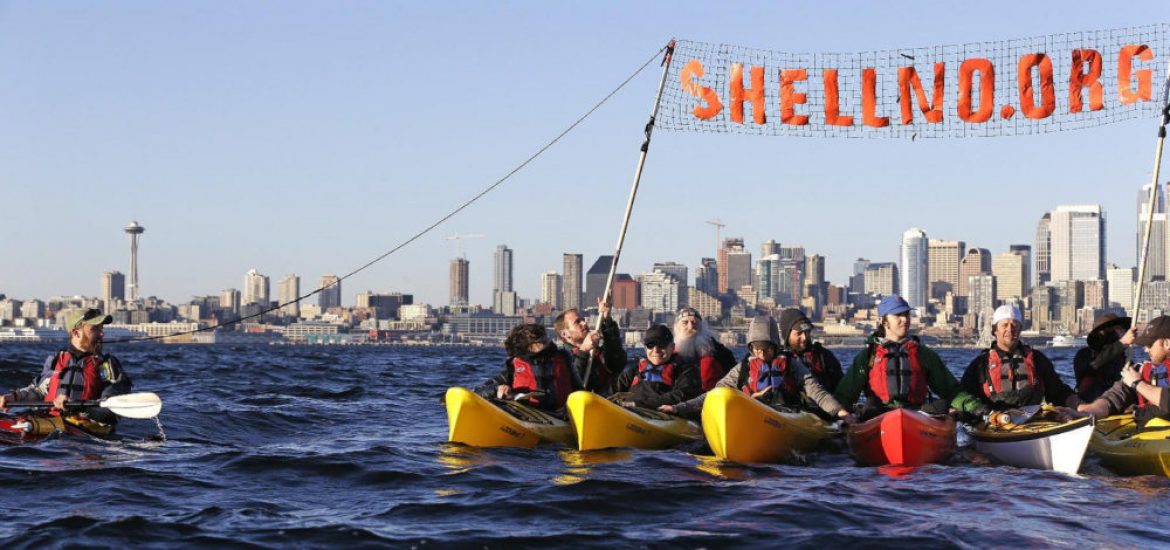 Profits at Royal Dutch Shell rose by more than 50 per cent to US$5.6 billion in the third quarter because of rising oil and gas prices.
However, the figure was lower than a company-provided forecast of nearly US$5.8 billion. 
The UK-Dutch firm reported quarterly cash flow of almost US$15 billion, saying it was stepping up the pace of its US$25-billion share buyback programme.
Shell said it had completed the first tranche of the buyback programme it announced in July.
The move fulfils a pledge that Shell made when it bought oil and gas exploration firm, BG Group, in 2016.
"The main takeaway is the very strong cash generation," said Jefferies analyst Jason Gammel. "Continued buybacks are a pretty strong catalyst for the shares."
Shell's shares have come under pressure in recent months after three disappointing quarters that raised concerns over the firm's ability to meet the share buyback target on top of a US$15 billion annual dividend payout, the world's biggest.
But with the quarterly figures, Shell joins rivals like BP in reporting strong results.
On Tuesday, BP said its profits more than doubled in the third quarter to US$3.8 billion from US$1.86 billion a year earlier, in what the oil giant said were its best quarterly results since 2013.
Shell CEO Ben van Beurden said it was "one of our strongest ever quarters", although underlying profit was about 2.5-per-cent lower than analysts expected.
"Good operational delivery across all Shell businesses produced one of our strongest ever quarters, with cash flow from operations of US$14.7 billion, excluding working capital movements.
"Our strong financial performance allowed us to cover the cash dividend, interest payments, share buy-backs and to further pay down debt."
Shell, which has about 80,000 staff in more than 70 countries, said its profits "primarily benefited from increased realised oil, gas and LNG prices" and improved trading performance LNG (liquefied natural gas) and other gas products.
The Brent crude price, the oil benchmark, rose to average US$75 a barrel in the third quarter, up from US$52 in 2017, amid fears over the impact of US sanctions on Iran, although the price dropped below US$73 on Thursday.
Shell was forced into selling assets worth US$30 billion in the wake of the 2014 oil price crash. 
Van Beurden said impressive cash flow during the third quarter enabled it to "cover the cash dividend, interest payments, share buybacks and to further pay down debt".
Seattle protests against Shell's Arctic drilling in 2015. Picture credit: Flickr  
Related