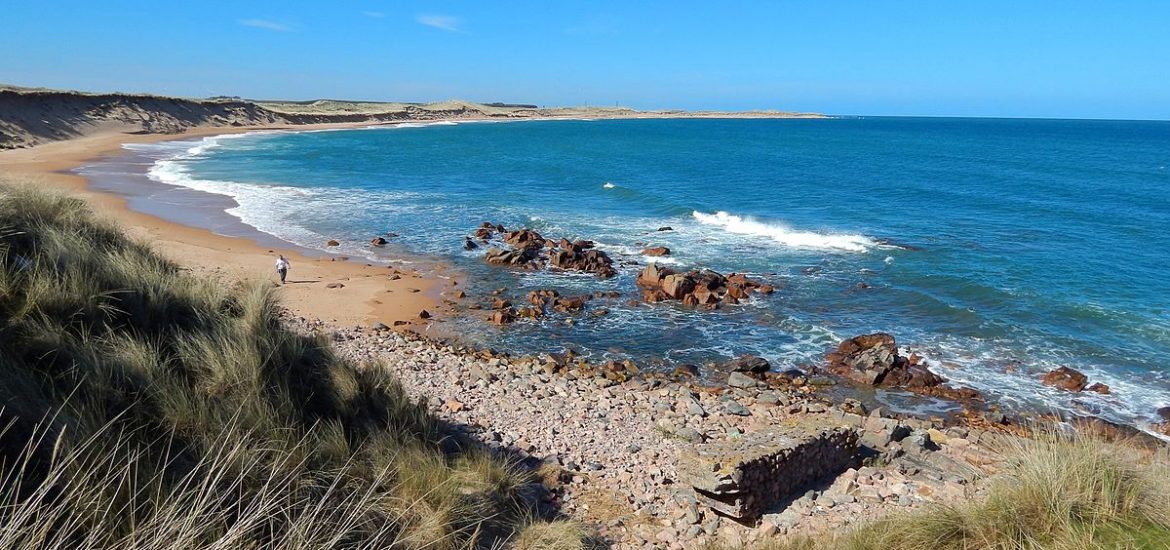 The consortium behind the Hywind floating wind project says it hopes a high-tech classroom investment in northeast Scotland will create a "ripple effect" and encourage renewable expertise.
Norway's Equinor opened its Hywind Hub at the Peterhead Academy on the North Sea coast. 
The "ultra-modern" renewables space has break-out areas and turbine models in partnership between Hywind, the world's first floating offshore wind farm, Aberdeenshire Council and the Peterhead Academy.
Hywind manager Halvor Hoen Hersleth told the media: "We're aiming to give a chance and motivate the young in Peterhead and Aberdeenshire toward an interest in education in science, technology, engineering and maths (Stem).
"I would encourage students to take advantage of this opportunity."
Hywind's five turbines 25km off the coast of Peterhead (pictured) and can power around 20,000 homes and more training might enable the population to profit from the technology. 
Scottish firms should be bolder when going for offshore wind supply contracts, said Halvor Hoen Hersleth, plant manager at Hywind Scotland pilot. 
He said a "lower" number of Scottish companies competed for Hywind contracts than expected.
Hersleth said: "In the operation and maintenance phase there is almost none of the work that couldn't be done locally once you have the industry in place.
"As a part of the project execution phase, there was a strong willingness to look at the local content and it was very high on the project agenda.
"Firms have to be competitive on cost and quality. We ended up with a percentage which was lower than we would've wanted and that is something that we are continuously working on."
It is hoped the new Peterhead Hywind hub will encourage more residents to get involved in the project. 
Equinor's renewables chief Hannah Mary Goodlad said the Peterhead classroom was a "dedicated space and a physical link" to the wind farm to inspire the "renewables technicians of the future".
Goodlad said the hub would be available for primary school children in Peterhead and the wider community.
Aberdeenshire councillor Bill Howatson said: "I'm really encouraged to see such an innovative idea come to fruition, which will benefit the school and its pupils, arming them with a skillset of ever-increasing importance.
"A disused classroom has been transformed into a state-of-the-art facility and an impressive environment to learn."
A second Hywind?
Meanwhile, Hersleth told the media that Equinor was on the lookout for another site west of Shetland.
The Hywind manager said: "We are engaged in the work stream and a dialogue with Crown Estate Scotland and Marine Scotland to look at potential sites, but there is nothing concrete yet.
"There are potential sites for floating wind all over the world; it's potentially the best upside compared to bottom-fixed turbines as 80 per cent of the world's oceans are at water depths where you need floating technology."
In July, Peterhead was linked to a battery capable of receiving a grid connection in the Batwind battery project between Equinor and the United Arab Emirates-based Masdar.
Batwind stores Hywind's output before it is transferred to Britain's national grid.
The Peterhead coast. Picture credit: Wikimedia 
Related