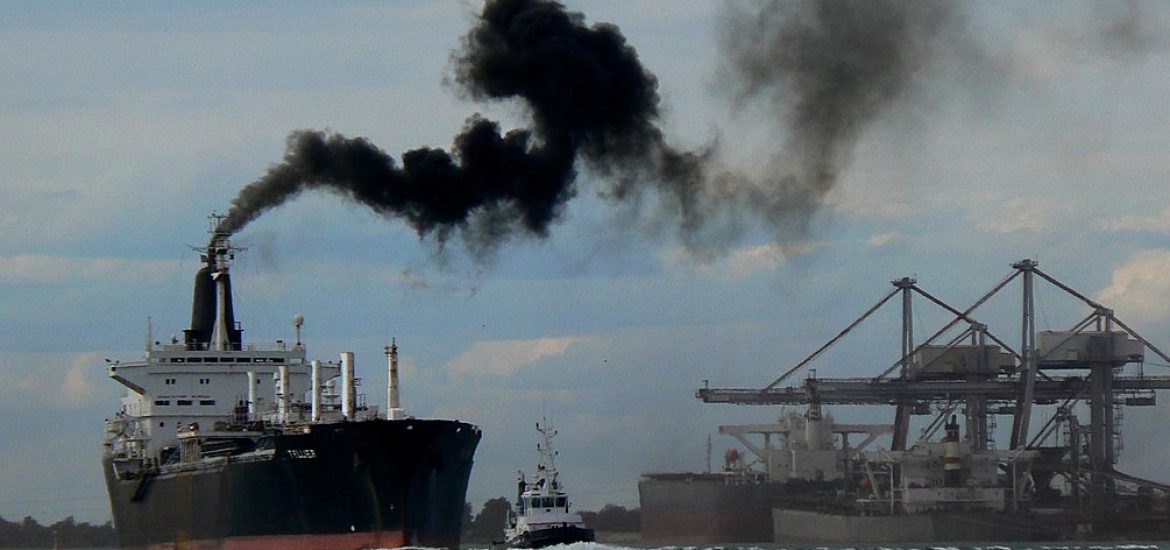 Under the UN's 2020 deadline, shipping needs to cut its greenhouse-gas emissions as heavy-fuel oil is packed with soot, black carbon and sulphur. 
Sulphur dioxide emitted by ships is harmful to people and can cause damaging acid rain.
The sector contributes about 3 per cent to greenhouse-gas emissions or more than 900 million tonnes of carbon dioxide per year.
The UN's International Maritime Organisation (IMO) has said that the sulphur-dioxide content from shipping must be cut from 3.5 per cent to 0.5 per cent by January 2020.
There remain questions about how the regulations would be enforced because the UN agency lacks enforcement powers.
Public-health research suggests a reduction of sulphur emissions could reduce smog and avert millions of cases of childhood asthma.
Last month, a biofuels programme, GoodShipping, said it supplied a small container ship with 22,000 litres of hydro-treated vegetable oil (HVO); former cooking oil converted into diesel.
It produces less carbon dioxide, sulphur dioxide and fewer particulates when it is burned.
"We expect to be adding more, and larger, companies to our list of customers very soon," a GoodShipping spokeswoman said.
Lloyd's Register in December 21017 said biofuels might be the best way to help the shipping sector cut emissions by 2030, saying "biofuels have two key, and coupled, challenges: sustainability and availability". 
But turning crops into biofuels on an industrial scale might force up food prices.
And billions of dollars in investment are potentially at stake, since global demand for high-sulphur fuel amounts to more than 3 million barrels a day out of the 100-million barrel a day market, according to analysts.
The Intergovernmental Panel on Climate Change (IPCC) said recently that shipping pollution was getting worse as demand for goods increased.
A large container ship can emit as much sulphur in a year as millions of vehicles.
Ships could also look to switch to low-sulphur oil, liquefied natural gas (LNG) or fit exhaust gas-cleaning systems known as scrubbers to remove sulphur dioxide from the exhaust.
Greece-based Star Bulk Carriers like other firms has recently announced plans to equip its fleet with scrubbers.
Simon Bergulf of Danish logistics giant Maersk said fitting scrubbers was difficult and expensive, costing up to US$3 million per ship, a significant added cost in the typically low-margin, low-profit business.
"It's like installing something the size of a 40-foot container into a relatively small area," said Bergulf. "Each ship is a different project; even sister ships are different."
The shipping sector needs to clean up its act. Picture credit: Wikimedia 
Related