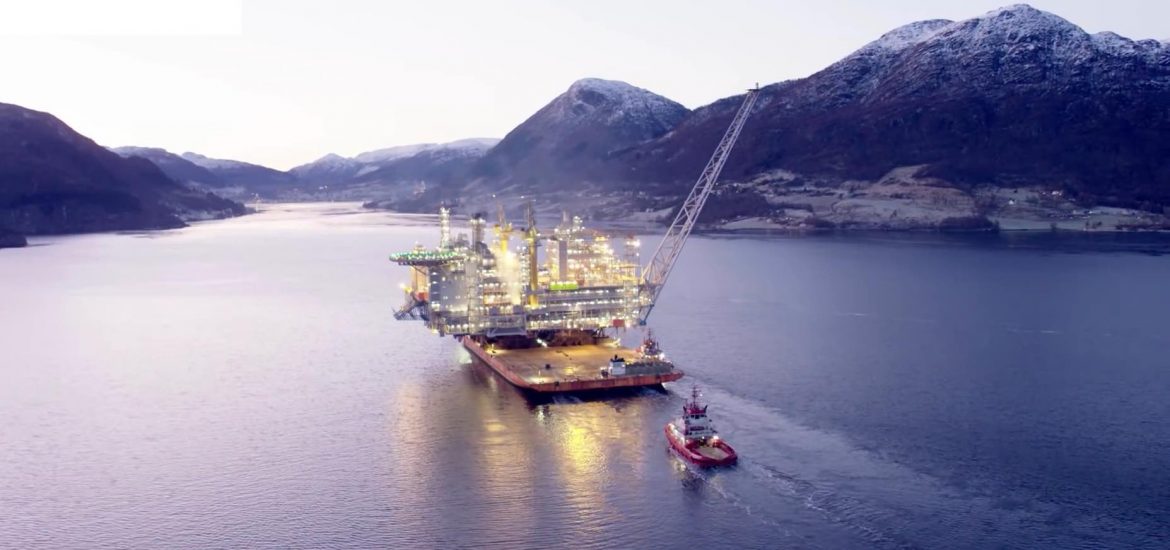 Ireland has "enormous potential for offshore energy developments", Norwegian state-run giant Statoil told Dublin's Department Communications, Climate Action and Environment in a closed-door meeting. 
The Norwegian major, which is hoping to build what could be the world's second "floating" wind farm in deep waters off the Atlantic coast, told the meeting it was a "pivotal time for Ireland to bring offshore wind into the energy mix".
The Statoil team met the Irish environment minister Denis Naughten and proposed the construction of a floating wind farm that could be operational by 2025.
Norway is using its staggering wealth, largely acquired from fossil fuels, to invest heavily in renewable sources and is working closely with the Scottish government to power the east coast of Scotland. 
Statoil, which owns the Corrib gas field and has six exploration blocks off the southwest coast, said offshore wind farms could help Ireland reach decarbonisation targets, boost economic growth and diversify energy sources. 
"Statoil is the only offshore wind developer that has experience in developing both bottom-fixed and floating offshore wind projects," the oil giant said. 
In Norway and the UK, Statoil said it was hoping to deliver electricity to 1 million homes by the end of 2018 from offshore wind technology.
"Ireland should establish the necessary framework to deploy offshore wind in Irish waters as soon as possible," the Norwegian firm reportedly told the Dublin briefing.
A note of the meeting, released under a freedom of information request, showed Statoil told Naughten that the success of Hywind, the first floating wind farm off the northeast coast of Scotland, meant the technology could be introduced in Ireland if the government committed to establishing the "necessary framework".
Statoil in March announced it was rebranding to Equinor as it moved away from an oil focus towards renewables. 
The rebranding proposal will be put to shareholders at the company's AGM on May 15, but Statoil said it already had the support of the government, which has a 67-per-cent stake in the firm.
"The name Equinor reflects ongoing changes and supports the always safe, high-value and low-carbon strategy we outlined last year," Statoil chairman Jon Erik Reinhardsen said in March. 
Ireland's Department of Climate Action and Environment is developing a new renewable electricity support scheme designed to help meet EU's 2020 targets.
Ireland is expected to meet 16 per cent of its energy needs from renewable sources by 2020, but it is expected to miss the targets.
Statoil is trying to branch out from fossil fuel. Picture credit: YouTube 
Related