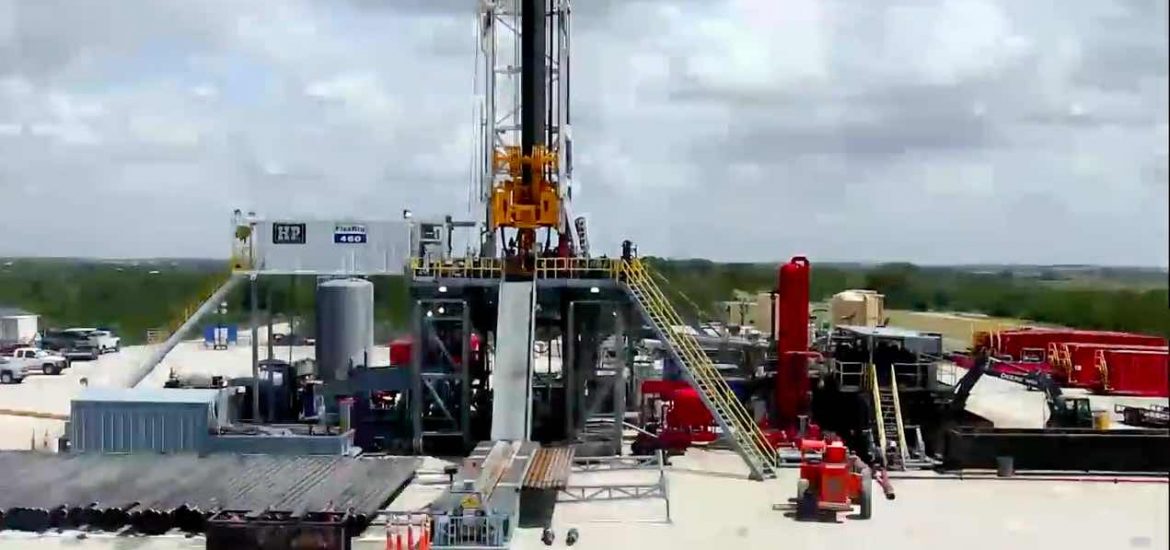 The number of US oil and gas rigs fell by eight last week, according to the Baker Hughes rig count, bringing the national total to 805.
The number is down more than 270 from December 2018's figure. 
The Permian Basin leads the declines, with the West Texas oilfield recording a net loss of nine rigs.
The number of Permian fracking crews fell from about 250 at the start of 2019 to 200 in early December, according to the Primary Vision consultancy. Drilling activity has been on a downward trend all year: there were 408 active rigs last month, down by 10 from October and 82 from November 2018, according to the US government. 
Operators have pulled back due to a slowdown in the sector. An oil price slump that has kept benchmark Brent prices below US$65 per barrel through much of the year, defying forecasts for prices to exceed US$100. There has been a decline in Wall Street investment, tightening budgets throughout the sector as slower global growth weakens demand.
Natural gas is an issue facing Permian producers and the problem is intensifying as wells age and fewer new wells are drilled.
Shale wells produce a rush of oil when they are first fracked but as production falls, sometimes by as much as 70 per cent in the first year, gas becomes an increasing part of the mix.
Permian, straddling Texas and New Mexico, was thought to have run dry until fracking was introduced. There are around 75 billion barrels of recoverable shale oil of which 5 billion barrels were extracted by late 2018.
Drilling and fracking are expensive processes and oil producers have cut back operations because shareholders want profits boosted by increased production.
Between January and October 2018, Permian's job count increased by 16,700. In the same period this year, it dropped by 400, according to the Bureau of Labour Statistics.
A civil society organisation, the Greater Houston Partnership, forecast that 4,000 oil jobs would be lost in the region by the end of 2020. It said the situation was "eerily similar" to the 1980s bust. 
The median Permian home price fell to US$301,000 in October from more than US$309,000 in August, according to the Dallas Federal Reserve.
Picture credit: YouTube 
Related