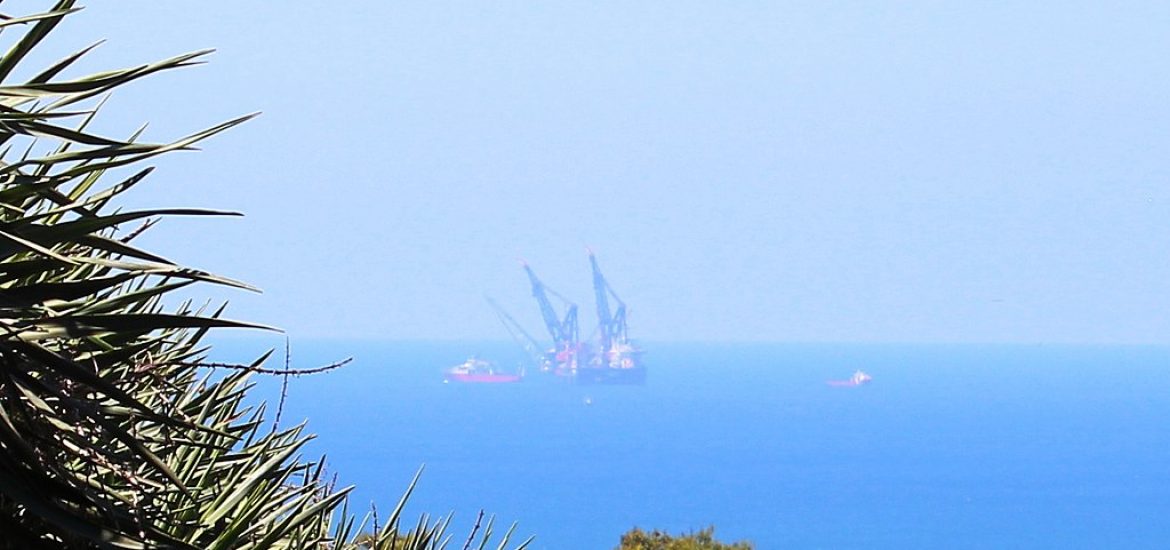 Israel is pumping gas from a large field in the Mediterranean days before it is due to sign a trilateral pipeline agreement with Greece and Cyprus.
The start of the "flushing process" took place after several delays due to legal challenges from Israeli residents who oppose the project. The Israeli authorities say it will end coal-dependence and revolutionise the economy by turning the controversial state from an energy importer to an exporter.
Israel's environment minister, Ze'ev Elkin, said "hysteria" over the start of gas extraction from Leviathan was unnecessary.
The ministry said the pollution levels from the gas offshore platform were at predicted, safe levels.
Residents say the rig will cause dangerous levels of sea and air pollution. 
Activists "accused me of bringing Chernobyl to Israel", Elkin said, while adding that gas marked an environmental achievement in moves to abandon coal use.
"It's also a tremendous economic boon for Israel. The money coming into the state coffers goes to defence, education, welfare, health – it's a new source of income the State of Israel didn't have before," he said, offering a familiar insight into Israeli priorities. 
Israeli energy minister, Yuval Steinitz, and Prime Minister Benjamin Netanyahu are this week due to visit Athens to sign the agreement on a pipeline to pump Mediterranean gas to Europe.
"There's reason to celebrate," Elkin told the media. "We just became an energy power."
The Israeli ambassador to Cyprus, Sammy Revel, said the deal would mark significant progress in trilateral cooperation. Ties have deepened in parallel with the rise of Turkey's intransigence under President Recep Tayyip Erdogan. 
In November Turkey and the embattled UN-recognised Libyan administration in Tripoli signed military cooperation and maritime boundary agreements, which ignored Cyprus and straddle the pipeline's route.
Revel said: "The significant quantities of natural gas discovered in the exclusive economic zones of Israel and Cyprus, as well as the potential for more discoveries, create a major opportunity – an opportunity for cooperation on a bilateral and regional level."
The deal was built on a shared "ambition to export natural gas to Europe", the ambassador added. 
The EastMed pipeline is a proposed 1,900km link between Israel and the European Union, which wants to weaken the dominance of Russian gas supplies. 
The pipeline is due to have a capacity to transport 10 billion cubic metres per year of gas to Greece and Italy per year. 
Italy imports 90 per cent of its energy. 
Leviathan is visible from the shore. Picture credit: Wikimedia 
Related