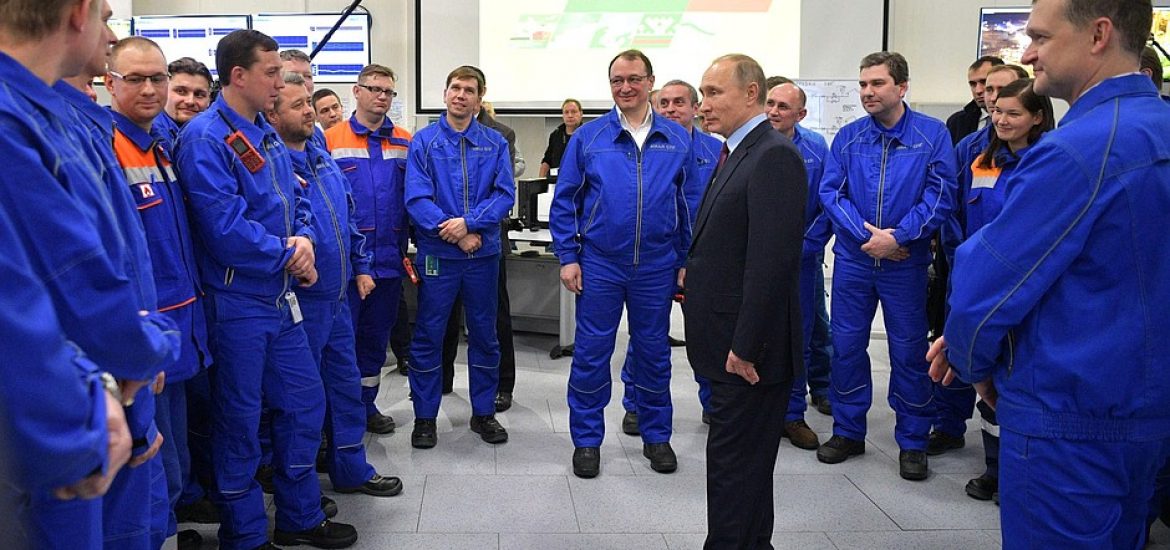 French oil and gas giant Total is due to buy a 10-per-cent stake in Novatek's Arctic LNG-2 project on northern Siberia's Gydan peninsula, according to the Russian firm's CEO Leonid Mikhelson. 
President Emmanuel Macron is visiting Russia for the St Petersburg economic forum and the Total deal was signed during his visit.
Total already holds a 20-per-cent slice of Novatek and is one of the partners developing the company's first LNG project in Yamal, along with China's CNPC and the Silk Road Fund. The second deal for Arctic LNG-2 could be finalised in the first quarter of next year, Mikhelson said. 
Novatek plans three liquefaction trains with combined capacities of 19.8 million tonnes per year of LNG produced at the Utrenneye gas and condensate field. 
The trains were due to be installed on gravity-based structures in the Gulf of Ob. 
He reportedly said the project could be worth around US$25.5 billion with the final investment decision made in the second half of 2019.  
Total would have an option to boost its stake in the project by 5 per cent with Novatek due to maintain a share of at least 60 per cent, Mikhelson added. 
Utrenneye field has reserves, based on the Russian classification system, of 1.6 billion cubic metres of natural gas and 65 million tonnes of liquids.
Among other Russian-French deals this week was an agreement between Russia's State Atomic Energy Corporation (Rosatom) and France's nuclear authority on Russian-French partnership in civilian uses of nuclear energy.
The two economic development ministries also signed a deal on the new Russian-French partnership.
Total is reconsidering its heavy investment in Iran's large South Pars field development because of Donald Trump's reimposition of economic sanctions after he chose to abandon the nuclear deal with Tehran. Total said it would have to withdraw from the project unless the US Treasury Department granted it a sanction waiver, while the European Union is trying to shield employers from any sanctions on Iran. 
Russia's LNG sector is not subject to US sanctions but Total CEO Patrick Pouyanne said in St Petersburg that "nothing is sanction-bulletproof".
Yamal LNG began operations in December 2017 and has already shipped 2 million tonnes of LNG and is due to have an annual capacity of 16.5 million tonnes. 
The LNG 2 project could have a capacity of 19.8 million tonnes and was projected to be operational by 2023.
President Vladimir Putin meets Yamal employees. Picture credit: Kremlin 
Related