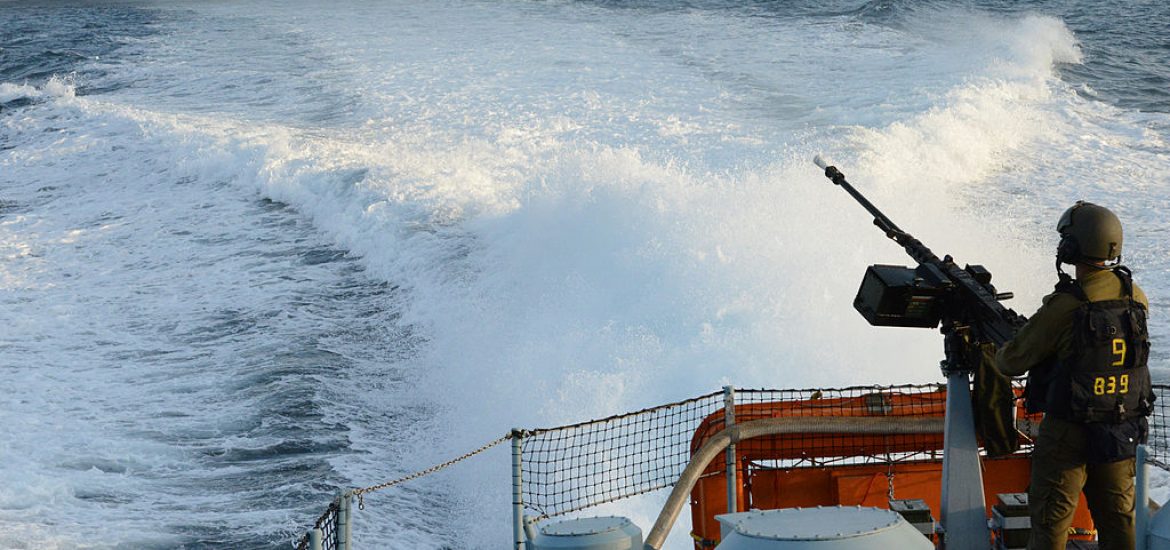 A Turkish naval ship earlier this month purportedly "expelled" an Israeli research vessel from the Cypriot coast.
The Jerusalem Post said the incident had been confirmed by the Israeli energy ministry although the location of where the confrontation occurred was not given.
Turkish naval vessels reportedly drew unusually close to the Israeli research ship
"Turkey does not have jurisdiction over the area of the Mediterranean Sea in which the researchers were working, but its navy demanded that Bat Galim move further south," the Israeli newspaper said.
There is some confusion about whether the incident happened within the Republic of Cyprus' territorial waters or its exclusive economic zone (EEZ). Turkey's media said it happened within "Turkish Cypriot waters". 
The incident took place weeks after Turkey and Libya signed a deal dividing authority over the eastern Mediterranean, which ignored Cypriot and Greek territorial rights.
In December 2017, Turkish President Recep Tayyip Erdogan said he wanted to renegotiate an early 20th-century treaty marking the maritime boundaries of Turkey and Cyprus. 
Turkey says a western area of the EEZ is part of its continental shelf and that hydrocarbon exploitation by Cyprus should not take place until the island has been reunited and resources can be shared amicably. 
Ankara says blocks 1, 4, 5, 6 and 7 in Cyprus' EEZ, which it does not recognise, lie within Turkey's continental shelf. Turkey in February 2018 blocked exploration by Italy's Eni in block 3.
The Israel Oceanographic and Limnological Research's Bat Galim ship, which was carrying scholars from Ben-Gurion University and a Cypriot geologist, was apparently doing research approved by the government of Cyprus.
The Turkish foreign ministry summoned the Israeli ambassador this week to inform him that Israel's plans for a natural gas pipeline to Cyprus and Greece would require Ankara's approval, according to Channel 13.
"The Turks are trying to establish themselves as the ones running the show and that is very worrying," an Israeli source told the broadcaster.
The discovery of gas in Cypriot waters in the late 1990s initially appeared to offer hope for reconciliation and the Greek Cypriot administration said a share of the proceeds would be held in a fund for the Turkish Cypriot community. 
The Israelis have a more formidable navy than their Cypriot allies. Picture credit: Wikimedia 
Related