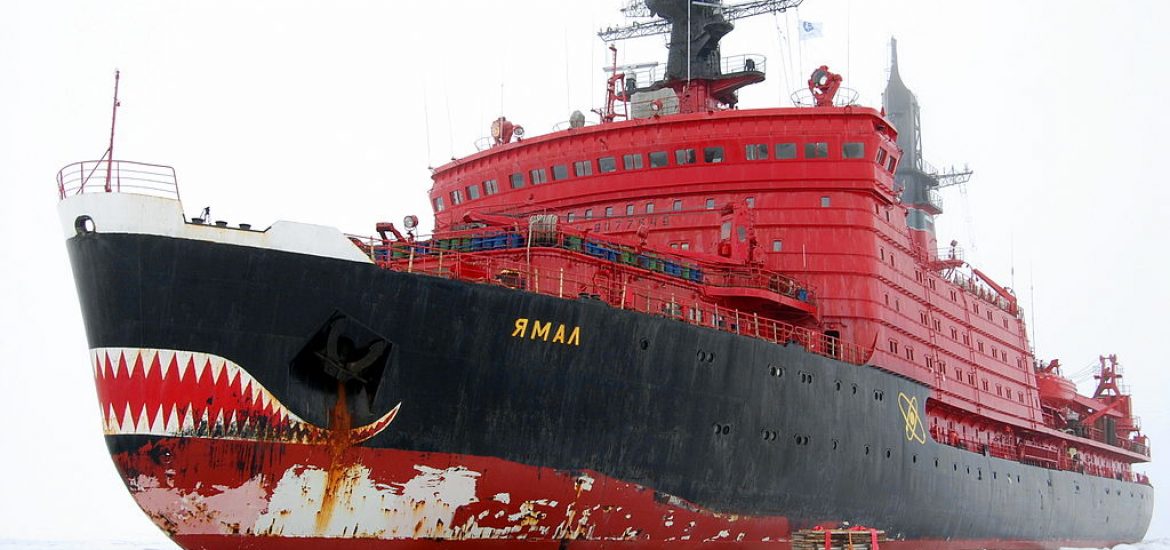 The United States says it will invest billions on icebreaking ships that can navigate polar ice to challenge Russia's dominance in the Arctic, as it tries to open up icy energy supply routes to East Asia.
US naval commanders have repeatedly criticised the lack of any clear strategy from Washington for the Arctic as global warming opens up shipping lanes. The US coastguard has two operational icebreakers, compared with 45 Russian vessels.
Russia has 11 more icebreakers in planning or development, including three nuclear-powered ships that are due to be completed by 2020. It is building up its Arctic military muscle to extract the ocean's untapped oil and natural gas resources.
Russia is currently building the 300-metre, US$320-million tankers to break the Arctic ice.
"The vessel has to be able to perform her tasks in extremely harsh conditions," said Mika Hovilainen, an icebreaking specialist at Aker Arctic Technology, the Helsinki firm that designed the vessels. "Systems have to work properly in a very wide range of temperatures."
Their hulls are designed to bend the edge of the ice sheet down, snapping the sheet with pressure distributed across the surface. In ice thicker than 2 metres, a tanker's stern faces forward.
The first Russian tanker, which began operating in December, can apparently move at 7.2 knots stern-forward in thick ice. It traversed the northern sea route from Siberia to the Bering Strait in a record time of six and a half days.
China currently has one icebreaker but has an extensive building programme that has also caused US anxiety.
The US defence secretary, James Mattis, issued a national defence strategy document in January saying the Pentagon's top priority was to prepare for a "great-power competition" with Russia and China. The military is warning that in the Arctic, the US is lagging behind in capability and technology.
The icebreakers appear to be on their way as Congress passed the US$717-billion defence authorisation bill.
Donald Trump is expected to sign the bill into law to allow for the purchase of six icebreakers, the first of which is intended to be completed by 2023. Each is due to cost around US$800 million.
The Pentagon currently has one heavy icebreaker, the Polar Star, which is more than 40 years old. There are two other smaller ships but one of them, the Polar Sea, is not operational and only used for spare parts. The third, Healy, is a medium-weight vessel which was only designed for scientific research.
Russia leads the world in icebreakers. Picture credit: Wikimedia
Related