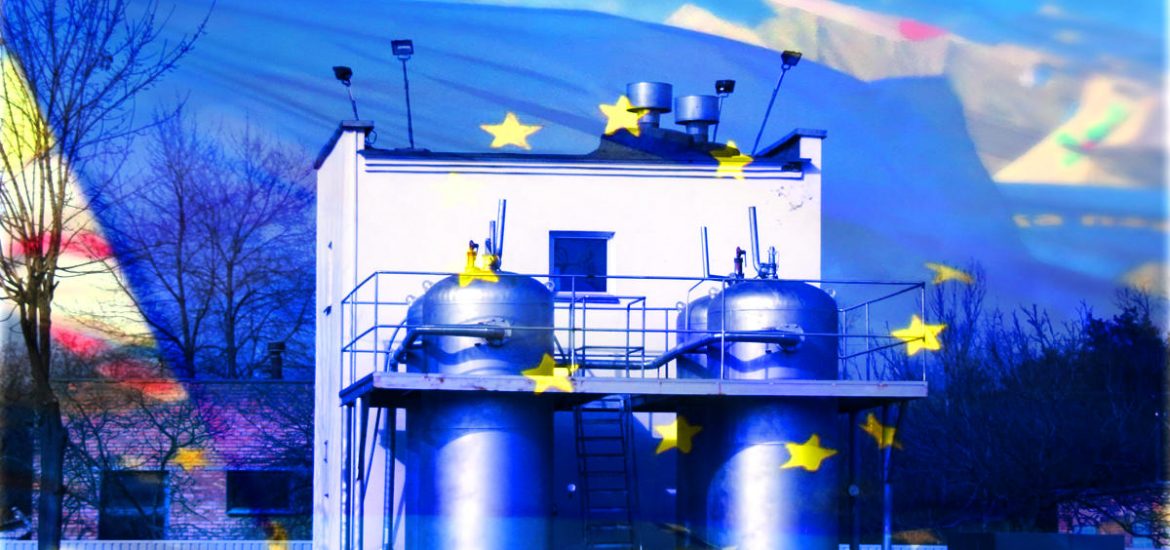 In a 2011 report, the International Energy Agency (IEA) asked a provocative question: are we entering a golden age of gas?
At the time, U.S. shale gas production was surging and new fields were coming online around the globe, encouraged by high oil prices. Gas, it seemed, was poised to "play a far more prominent role in the global energy mix."
Since 2011, the short answer to the IEA's question has been 'not yet,' at least on a global scale. Though many of the IEA's assumptions have been coming to fruition in the last two years, including major demand growth from China, major supply growth from unconventional sources, and low growth in nuclear power. But we should always temper our exuberance: there have been several points at which gas appeared primed to eclipse coal before trends reversed.
In Europe, gas has been the second most consumed source since 1996. Its "golden age," according to the IEA's definition, was well underway on a regional level. Yet now Europe is entering a period in which gas might well take over the top spot from oil. LNG has been flooding the continent in recent months, having built up momentum since 2016. Nord Stream II is coming online, and several other southern European pipeline projects are at different stages of completion. On the demand side, new uses for gas are emerging, market-based institutions are multiplying, and infrastructure is flourishing.
Predictions about energy markets are generally fools errands, but Europe seems to be entering, as early as within the next five years, a truly golden age of gas, in which the fuel becomes the most used energy source on the continent.
Global gas: silver at best?
On a global level, oil has held the top spot since the 1970s. With the world still dependent on oil for transportation and chemicals, this seems unlikely to change. The battle between gas and coal is for silver.
Nevertheless, gas has long lingered in a close third. On three different occasions, it appeared to be following trend lines that would cause it to eclipse coal. Each time it failed.
Global production of oil, coal and natural gas, 1965-2017
After major investments starting in the early 1960s, gas consumption rose in the second half of the decade, while coal declined. Gas demand growth slowed, however. in 1971. Then, after the 1973-4 oil crisis, coal roared back as a cheaper substitute for what was then very expensive oil. Since most gas was produced alongside oil, it became less competitive.
New investments in the 1980s and 1990s, and another oil crisis in 1998, triggered the next gas surge. The oil crisis caused oil (and gas) prices to fall drastically and made gas more attractive than coal. Nevertheless, once again, these dynamics reversed quickly, as oil prices climbed steadily during the 2000s. Global coal use ascended rapidly as well, as China's manufacturing surge grew to tremendous heights on the back of coal.
The last period from 2011 to 2014 is the most informative. Qatar's LNG and U.S. shale brought massive new volumes of gas to the market by the late 2000s, prompting the IEA's original question. Coal use also began to fall early in the 2010s. Yet once again, coal rebounded as China's demand remained robust, and gas use declined in some parts of the world including Europe, even if it grew in others like the United States. The IEA now projects coal demand to remain relatively stable with China and India giving it a relatively high floor for the foreseeable future.
Getting to the top of the podium
The decline in European gas demand bottomed out in 2014, rising steadily since. In 2017, consumption rose 5%, reaching 548 bcm, its highest level since 2010; it is clear, though official figures are still unavailable, that it rose again in 2018. The surge in LNG volumes into Europe in late 2018 and early 2019 are also remarkable, even if they are not at the record high of 2011.
Europe's investments in gas from the 1960s to 1980s helped gas pass coal; its investments in the 2000s and 2010s are likely to further erode coal's market share, as is the political imperative of combatting climate change. Reaching the IEA's scenario of 608 bcm by 2020 even seems possible, albeit still unlikely, if LNG reaches its previously record and continues its ascent.
Gas demand by region in the IEA's 2011 Golden Age scenario
Meanwhile, Qatar lifted its 2005 self-imposed moratorium on gas production in 2017, which will bring enormous new resources online in the 2020s. Russia continues to grow its exports of both pipeline gas and LNG, as it tries to protect European market share. New supplies from the United States, Australia and other new jurisdictions are already reaching markets in record numbers. Supply, in other words, is not in question.
Demand-side developments also bode well. Countless investment in market mechanisms from third-party access to continent-wide trading and infrastructure investments in LNG import terminals and storage are making a supple market even suppler. At the same time, LNG-powered heavy-duty vehicles and ships are entering the market, chipping away at oil's dominance in transportation.
Golden geopolitics of gas
Most vitally, the politics of the U.S.-Russia LNG-pipeline gas price competition is good for Europe. Despite Russian's commercial advantages with pipelines, the United States remains confident that it will compete. U.S.-Russian rivalry, a geopolitical constant since the Cold War, makes Europe a competing ground, and a commercial battle over gas is far better than armed proxy wars.
In the early 1980s, Europe was selling gas pipeline-related equipment to the Soviet Union so that the latter could build the Urengoy pipeline to send more gas to Europe. The United States opposed the project, even leveling sanctions against European sales, causing a major divide among NATO allies. Europe ignored Washington and built the pipeline.
The stakes today are different. Europe no longer faces an imperative to quit coal and supplies, as argued above, are already plentiful. Therefore, there is no need for the continent to lock in vast new volumes from its primary geopolitical rival through Nord Stream II. In the burgeoning gas market of the early 1980s, the move to facilitate more Soviet gas made strategic sense. Today, Germany's self-interest in maintaining manufacturing dominance is guiding the move to ignore Washington.
Nord Stream II is superfluous and fails to leverage the inherent advantages of today's geopolitics of gas. Europe does not need it to enter its golden age of gas.
Related