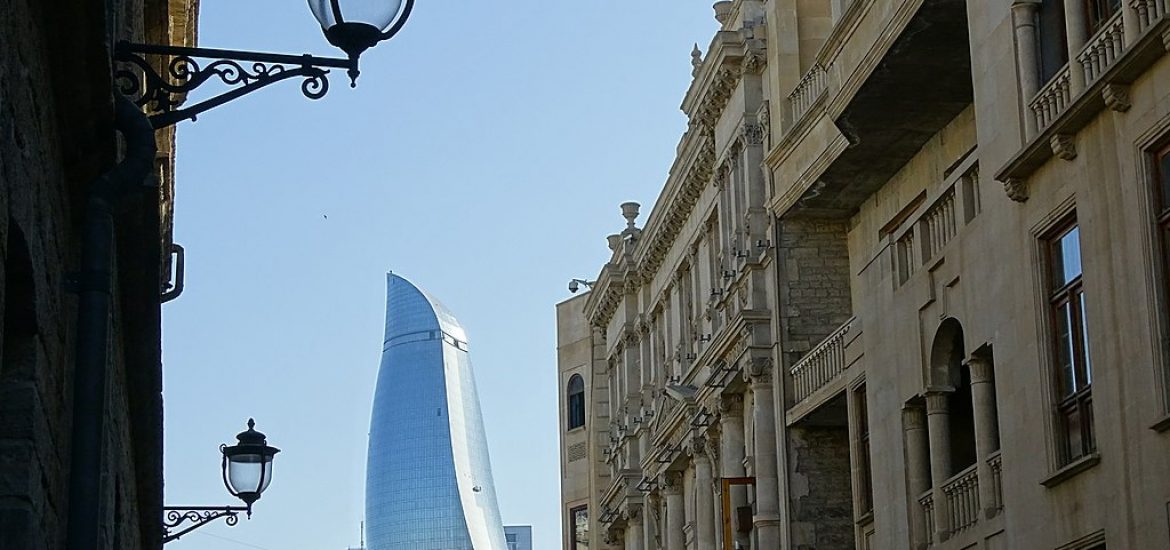 Azerbaijan says it produced 1.9 billion kilowatt-hours (kWh) of electricity from renewable sources in 2019. 
Azerbaijan's efficiency department chief at the Energy Ministry, Alasgar Hasanov, said 26.1 billion kWh were generated from all sources nationally during last year. 
In Azerbaijan, state-owned companies are responsible for 90 per cent of the energy generation.
"Azerbaijan has high renewable energy potential. Thus the potential of renewable energy sources that are economically viable and technically available in our country is estimated at 26,940 megawatts, including 3,000MW of wind energy, 23,040MW of solar energy, 380MW of bioenergy and 520MW of mountain river hydropower," the civil servant said.
This week ACWA Power signed an implementation agreement with the Ministry of Energy to develop, build and operate a 240MW wind-power project.
Hasanov said the current production capacity of Azerbaijan was 7.6 gigawatts, including 1.3GW of hydroelectric power, or 17 per cent of the total national capacity.
"During 2019, 105.4 million kWh of electricity were generated at wind farms, 44.2 million kWh at solar power plants and 195.9 million kWh at a solid waste incinerator. Electricity generated from renewable sources amounted to 7.3 per cent of total production. Small hydropower plants, with the total capacity of 25.3MW, generated 53.6 million kWh," the departmental director said.
Most completed renewable projects were carried out through public investment, Hasanov said. 
"Today, the main goal is to create a favorable investment environment for attracting business entities along with state investments in the development of this sphere. To this end, to improve the legislative framework steps are being taken as a start. The developed draft law of Azerbaijan on the use of renewable energy in the production of electricity is currently at an implementation stage," the director said. 
Azerbaijan's government is currently in talks with companies from China, the UAE, US and European Union members over renewable projects. 
European backing
Ivana Duarte, the chief of the European Bank for Reconstruction and Development's Azerbaijan office, praised efforts to develop renewable sources. 
She said the EBRD was launching competitive tendering for renewable projects through auctions. 
"The draft Renewable Energy Law is expected to provide the legal basis for developing renewable energy projects in the country. It envisages different support mechanisms, including a competitive procurement scheme to select, and determine the level of support provided to various projects, for example, auctions," the EBRD representative told Azerbaijan's media. 
"As the leading financier of renewable sources in our region, we are spearheading the effort to launch competitive tendering of renewable energy through auctions in the country. Our work is focused on helping the Ministry of Energy to identify true market prices for specific sources of renewable energy and to create a fair, transparent auction process."
Duarte added: "Making better use of the country's renewable energy potential can help direct more natural resources to higher-value export market while helping to diversify the country's economy."
Baku. Picture credit: Wikimedia 
Related