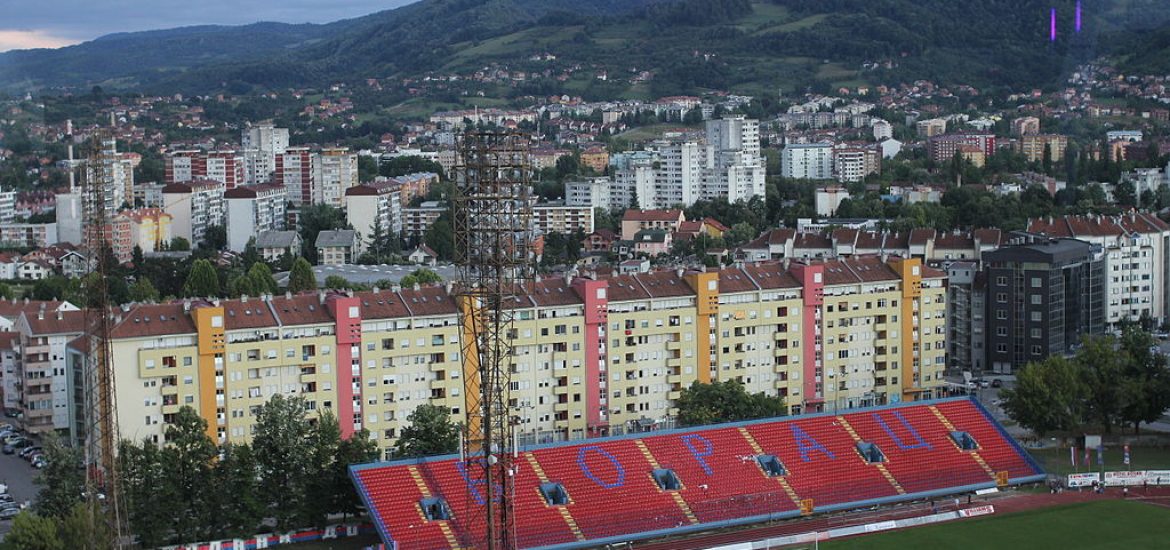 Bosnia's second-largest power utility, ERS, issued a tender this week seeking consultants to advise it on developing a 48-megawatt (MW) wind park in the autonomous Serb Republic to help the landlocked region diversify its energy sources and reduce pollution.
The isolated statelet is also developing cellulosic-ethanol and heating factories to boost biofuel production.
The Hrgud wind park in Berkovici in the former Yugoslav republic's southeast is due to be fitted with 16 wind turbines, each with a capacity of 3 MW. In 2015, ERS won a 50-year contract to build and operate the site with a €60-million loan from Germany's state-owned KfW development bank.
The total cost is estimated at €65 million with ERS due to provide the rest of the funding.
Republika Srpska is one of Bosnia's two post-war autonomous regions and is projected to be connected to the national grid in four years and to generate around 126 gigawatt hours (GWh) of electricity a year.
Consultants are asked to help ERS produce environmental and social impact assessment and management plans.
The selected firm would help acquire land and consult residents.
Meanwhile, 49-MW heating plant in the Bosnian-Serb city of Banja Luka, fired by wood biomass, should become fully operational from February, the municipal government announced.
The city has struggled with heating issues for years.
In November, the EBRD issued a €8.4-million loan to Banja Luka for the plant's construction by regional company Eko Toplane. The municipal government has an equity stake in the firm.
Banja Luka (pictured) is the largest city in the Serb Republic.
Bosnia as a whole generates 40 per cent of its electricity from hydropower and the rest from coal-fired power stations, a legacy of the years of communist rule. It plans to boost the renewable slice to 43 per cent by 2020.
Bosnia is unusual in the Balkans for exporting power, largely because of its hydropower capacity.
The war-torn state's larger autonomous region, the Bosniak-Croat Federation, has approved three companies' proposals to start building wind farms with a combined projected capacity of around 138 MW.
The authorities aim to add another 320 MW in wind capacity in Bosnia in the near future.
The Serb Republic's energy ministry also said it had signed a protocol with the Bosnian-Serb firm Timemedia and Italy's Goldwater to construct a bio-refinery for cellulosic ethanol in Bosnia's northeastern region of Semberija.
"We are committed to pursuing a policy that offers numerous incentives to investors and will support the implementation of this important project that encourages investments in the energy sector and the development of economic entities in the Serb Republic," energy minister Petar Djokic reportedly said.
Cellulosic ethanol comes from inedible vegetation, such as wood, grass and algae, and is used as a biofuel.
Elevated Banja Luka struggles with heating. Picture credit: Wikimedia
Related