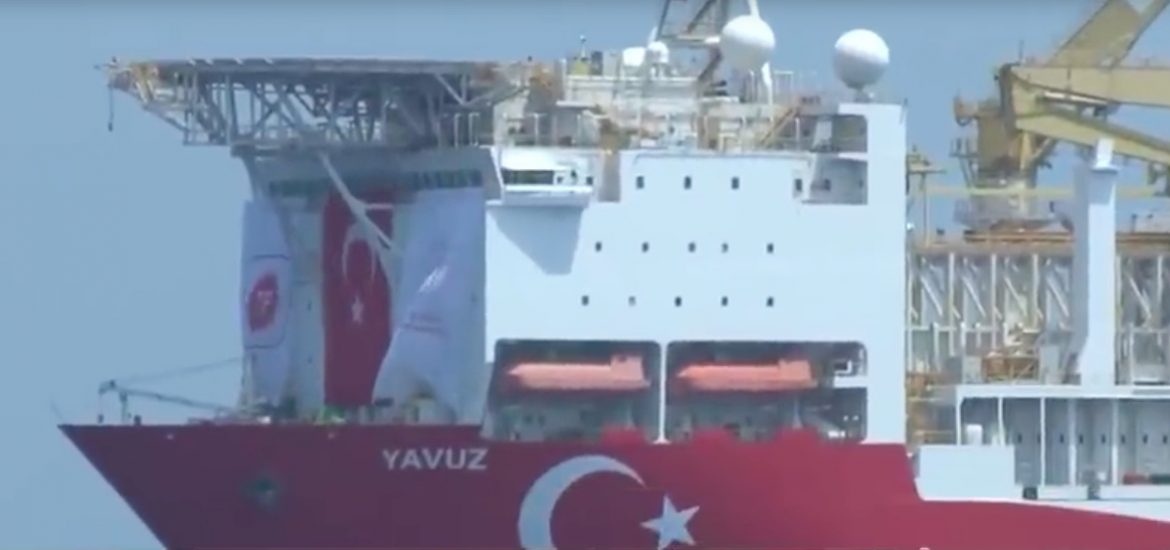 Cyprus is allegedly blocking EU sanctions against several Russian figures in Crimea in an apparent attempt to push for tougher action against Turkey's drilling for gas.
The republic said there was no link between the two sets of sanctions.
Cyprus is badly in need of an extra source of income and natural gas but there have been long-running arguments between the two communities over drilling for oil and gas.
The European Union has prepared travel bans and asset freezes on individual Turks but is yet to name them to give Turkey's nationalist administration time to end its drilling missions. 
If the Turkish drill-ships find gas reserves around the divided island, it will make it far more difficult for Ankara to compromise on the issue. 
The EU sanctions on Crimea require unanimous support from member states. 
"The way Cyprus is hijacking the Russia listings has deeply irritated its friends and partners around the table. It is all the more surprising since Cyprus has enjoyed unparalleled solidarity from its EU partners over the last few months," said an EU diplomatic source.
The foreign ministry in Nicosia denied the accusations.
"There is no connection made between the two sanctions regimes. We are in the process of reviewing the information provided with regard to the Ukraine sanctions," said Cyprus foreign ministry spokesman Demetris Samuel.
"Our aim is to see the [EU sanctions] implemented. We feel that it is important… to expedite and finalise this work with regards to the listings."
Cyprus has retreated from an accusation that Turkey may have seized data to pinpoint a target for gas drilling inside the republic's exclusive economic rights.
Government spokesman Kyriakos Koushos said no data theft had occurred and the word "stolen" had been "a slip of the tongue". 
He did, however, say Turkey details to send one of its drill-ships to maritime Block 8 licensed by Cyprus to Italy's Eni and Total of France.
Koushos said the data might have been acquired by a Turkish research ship that had scoured the area — also known as Block 8 — looking for geological clues to the location of gas deposits.
Ankara says blocks 1, 4, 5, 6 and 7 in Cyprus' exclusive economic zone, which it does not recognise, lie within Turkey's continental shelf. Turkey in February 2018 blocked exploration by Italy's Eni in block 3.
http://www.ekathimerini.com/238200/article/ekathimerini/news/new-cyprus–gas-find-seen-as-game-changer
Turkey first threatened to start drilling in 2011 after Cyprus licensed the Texan producer Noble Energy to drill for gas off its southern coast.
The Environment Ministry posted Eni's geological maritime data in 2017.
Koushos said the data was made public in 2018.
Turkey said it was protecting rights of the Turkish Cypriots who make up about 20 per cent of the island's population.
Meanwhile, the leaders of France, Israel, Portugal and Romania and EU Council President Charles Michel voiced concern over Turkish drilling activity. 
Cypriot President Nicos Anastasiades was in Jerusalem with the other leaders to mark the 75th anniversary of the liberation of Auschwitz.
Picture credit: YouTube  
Related