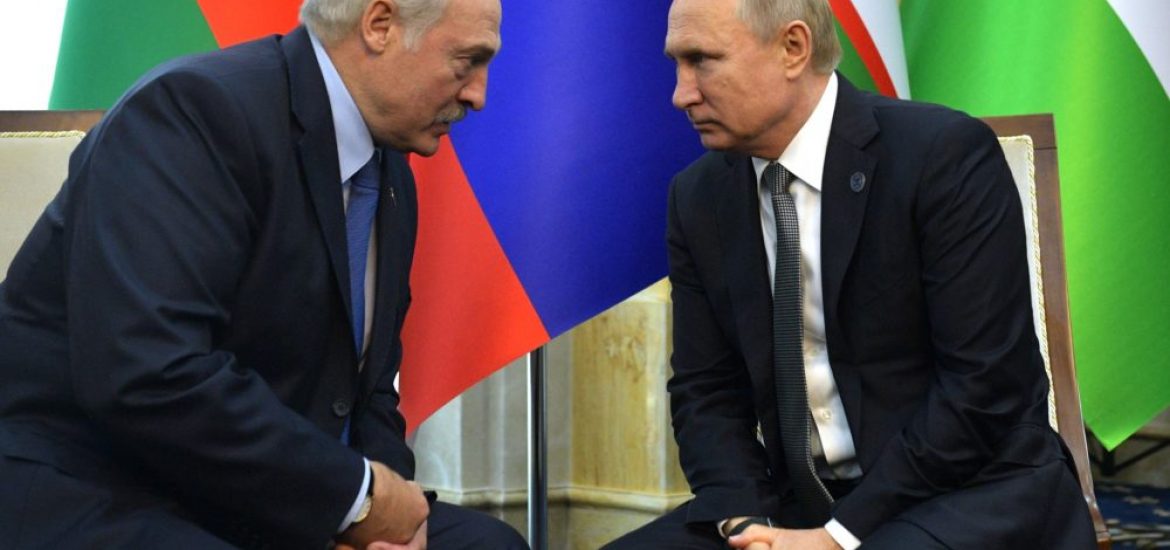 The president of Belarus, Alexander Lukashenko, is fighting back against Russia's attempts to enforce a political union in exchange for continued cheap energy imports.
Russia has recently increased pressure on Belarus by raising energy prices and reducing subsidies.
Russian President Vladimir Putin held two rounds of talks with Lukashenko last month but they failed to agree on integration or fossil-fuel prices.
Oil and gas output remains a key earner, accounting for about 40 per cent of state revenues.
Russia is a top-three crude producer and the world's second-largest gas supplier.
"The two countries have moved apart to a large distance [since the 1990s]," said Rumen Dobrinsky of the Vienna Institute for International Economic Studies. "I don't see anyone in Belarus who would be willing … to become a part of Russia. Belarus has enjoyed its independence.
"If there is a joint common parliament and government, of course, it will be dominated by Russia," Dobrinsky added. "If there is a common currency, it will be the Russian rouble, so, virtually, Belarus will lose all its international independence."
Russia says Belarus should accept greater economic integration if it wants to continue receiving energy at domestic Russian prices.
Lukashenko clearly sees Putin as far more threatening than his predecessor, Boris Yeltsin.
A bilateral agreement was signed in 1997 between Lukashenko and Yeltsin which promised integration, resulting in unification.
Russia, in return, committed to providing cut-price oil and gas to Belarus. But on New Year's Eve, Russia stopped energy supplies.
Some observers say Russia is looking to form a single state with Belarus to allow Putin to stay in power after his presidential term ends in 2024.
On Friday, Lukashenko said Russia stopped oil and gas deliveries to Belarus, "to dissolve Belarus … in brotherly Russia".
He said: "We have our own country, we're sovereign and independent. With our brains and hands, we earn what we can, we're building our own country. And we can't be a part of some other country."
Belarus imports 80 per cent of its energy resources from Russia. But the strongman president said during a visit to a paper plant that Minsk was looking to sign deals with the US, Saudi Arabia and the United Arab Emirates.
"Americans, Saudi Arabia, the Emirates… I have a brilliant relationship with them, they say they will supply as much oil as needed," Lukashenko said. He was not calling Russia's "bluff", said the president, who has held power since 1991.
The president of Belarus, Alexander Lukashenko, with Russian President Vladimir Putin. Picture credit: Kremlin
Related