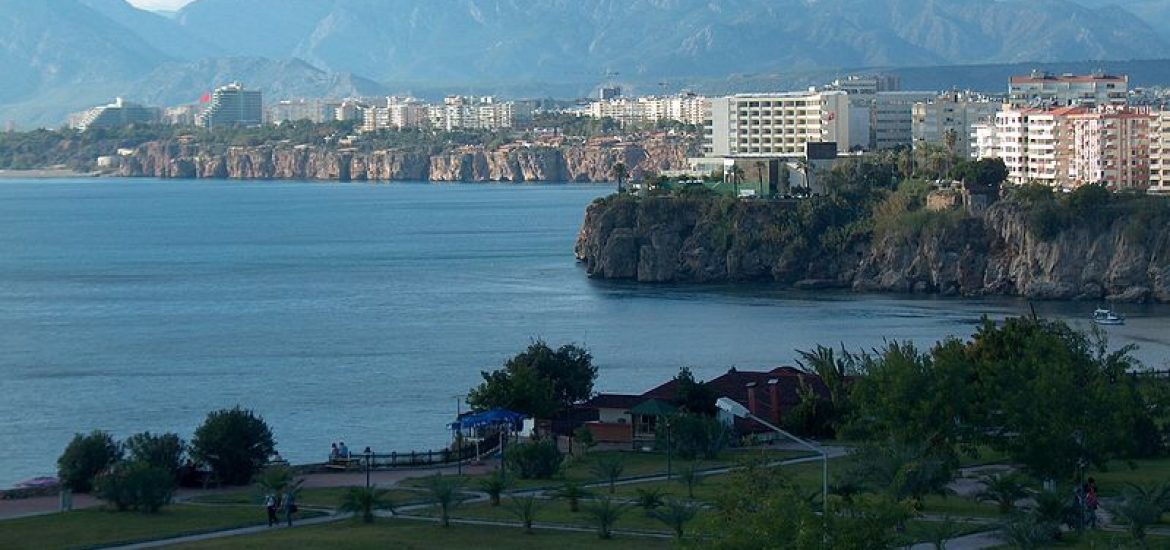 Gas extracted from Cypriot waters should be marketed through Turkey or it should remain below the rock, according to Turkish Foreign Minister Mevlut Cavusoglu.
The minister in Ankara's nationalist administration also said Turkey had discussed a second drilling platform to start looking for gas to the west of Cyprus, according to Diken website.
Turkey's first drilling vessel, Fatih, started its first deep drilling near Antalya (pictured) on the mainland's Mediterranean coast in October.
Cavusoglu told Turkish broadcaster NTV that all parties shared the view that both communities should benefit from the exploitation of Cypriot gas reserves but an agreement could not be reached because Greece and Cyprus refused to recognise Northern Cyprus. Ankara refuses to recognise the Republic of Cyprus.
"They are discussing other things to muddy the water," the minister said. "If it doesn't go through Turkey, it won't be viable and there won't be any point to extract it.
"Everyone will win and the island of Cyprus will become an island of peace and quiet," Cavusoglu said.
The Turkish minister proposed revenue distribution through the European Union or the multinational fuel companies.
Ankara has threatened to disrupt any attempt to extract fossil fuels unless a prearranged slice of any profits is given to the Turkish Cypriot pariah state on the northern third of the divided island as the community was a partner in the establishment of the Cyprus Republic in 1960.
He said talks were continuing through "unofficial contacts", adding that Turkish Cypriot rights to profit from any gas must be guaranteed. The Greek Cypriot republic says rights will be guaranteed under any peace agreement.
The Turkish Cypriot state has overlapping territorial claims with the republic's exclusive economic zone (EEZ).
Cyprus has divided the EEZ into 13 blocks and the drilling rights have provoked high interest due to the potentially vast reserves.
Turkey has made territorial claims on parts of the EEZ's blocks 1, 4, 6 and 7.
"We will do it when we start selling the natural gas, they say. If you do it then why not now? There is pressure from public opinion now, they say. If there is public opinion pressure now there will still be pressure then," he said.
"Our demand is legitimate, it is a demand that won't put anyone in a difficult position. Guarantee the rights of Turkish Cypriots and extract natural gas or oil or whatever exists," the minister told the broadcaster.
Antalya. Picture credit: Wikimedia
Related