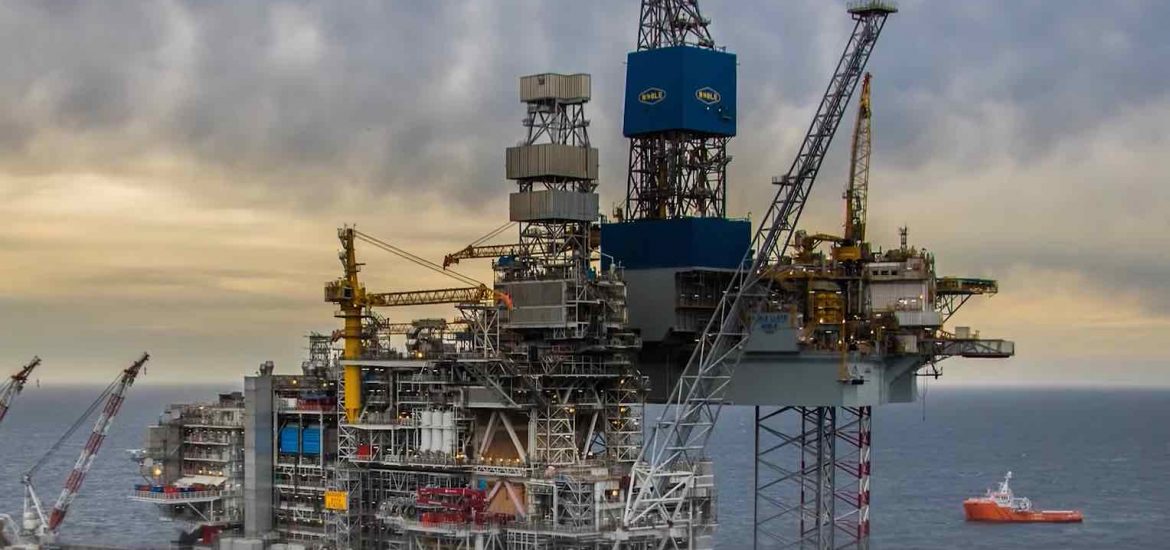 Norway's oil and gas giant Equinor has unveiled new contracts worth US$3.7 billion for drilling and well services on its fields.
The state-controlled firm handed out four-year contracts, covering integrated-well services, such as directional drilling, drill bits, fluids and cement, to Baker Hughes, Halliburton and Schlumberger.
The US corporation Halliburton, which was once run by Dick Cheney, vice president to George W Bush, was awarded at least US$39.5 billion in federal contracts related to the Iraq war.
The Statoil contracts include options for 10-year extensions.
The firm, formerly known as Statoil, said the contracts would create around 2,000 jobs on 17 fixed platforms and eight mobile rigs.
They replace service agreements which expire on August 31.
Pal Eitrheim, Equinor's chief procurement officer, said: "This is a great day for Equinor and the Norwegian continental shelf. The contracts are the biggest we have ever awarded within drilling and well service.
"The integrated delivery model we have chosen will strengthen the interaction between the service supplier, rig supplier and operator, enabling us to drill more wells. This, in turn, will enhance recovery and ensure long-term operations."
Last November, Norway's Aker BP signed five-year integrated well-service contracts with Halliburton, Odfjell Drilling and Maersk Drilling.
Akofs Offshore was awarded a contract for light well intervention services using the Akofs Seafarer vessel for all Equinor-operated licences from 2020 to 2025.
Equinor is the operator of about 560 subsea wells on stream on Norway's continental shelf. The wells require maintenance, repairs and new production targets. Last year Equinor performed 55 light-well operations.
"The purpose of integrated drilling and well services is to clarify roles and responsibilities," said Equinor.
"This results in [fewer] interfaces and more clearly defined responsibilities, facilitating more seamless planning and implementation of the operations between the various contributors," the firm added.
The five-year contract for wireline operations on Equinor's subsea wells includes an option for one three-year extension.
The estimated value for the five years is around US$370 million.
The contract includes the running of well control packages, wireline services, remotely operated vehicles, some logging services and well tractor use.
Akofs Seafarer is 156-metres long, a far larger vessel than those used for well interventions for Equinor.
"The past three years we have been performing light well intervention activities during the periods of the year with the best weather. We now wish to perform all-year interventions, with a vessel working in the same way as mobile rigs when it comes to waiting on weather. This is a robust vessel which will be able to operate large parts of the year," said Geir Tungesvik, Equinor's drilling chief.
Equinor remains heavily rooted in fossil fuels. Picture credit: YouTube
Related