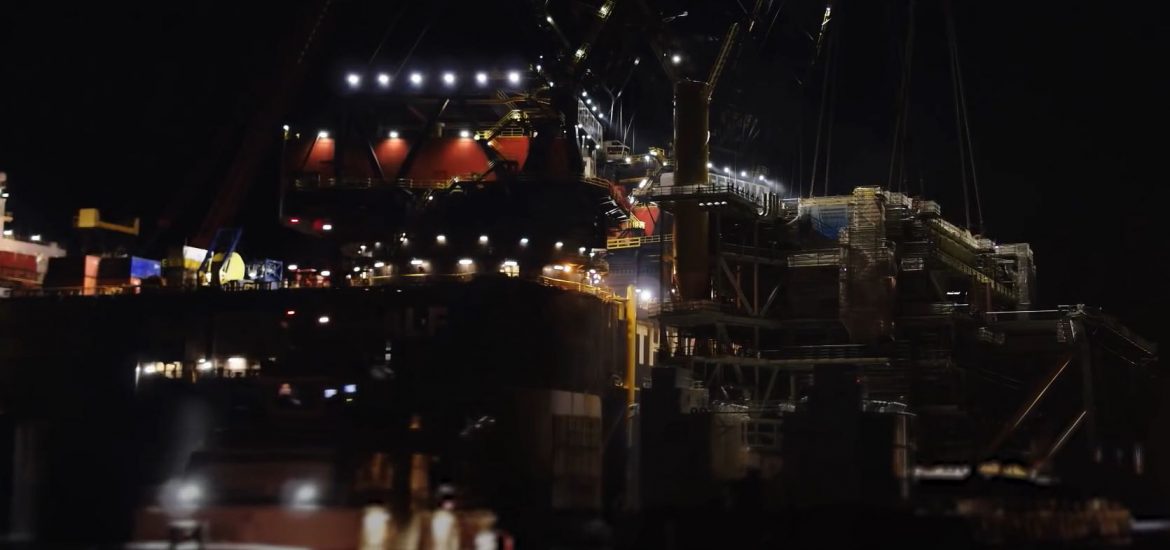 Equinor and its partners in the Troll licence have submitted a NOK7.8 billion (US$955 million) plan for the further development of the vast oil and gas field on the Norwegian continental shelf to Oslo's Ministry of Petroleum and Energy.
"The third phase of the Troll development realises 2.2 billion barrels of oil equivalent, it has a break-even of less than US$10 per barrel and a carbon intensity of 0.1 kg per barrel. This is probably one of the most profitable and robust projects in the company's history," said Margareth Øvrum, Equinor's technology and drilling chief.
Reserves will be produced using subsea installations tied-in to the Troll A platform about 25km northwest of the field.
The extension was projected to extend the productive life of the Troll field beyond 2050, Equinor said. 
"The Troll oil and gas field is in a class by itself globally. The plan for development and operation for the next phase of the Troll development submitted today is highly important both to the future value creation for Norwegian society, but also to ensure future gas deliveries to Europe," said Øvrum.
Equinor recently rebranded itself from Statoil to demonstrate its green credentials as it diversifies away from fossil fuels. 
"The Troll operations have generated great value for the whole society. Since it came on-stream in 1995 the Troll field has generated an estimated NOK1,400 billion in revenues, equivalent to NOK175 million per day on average. In the future we estimate that Troll will create even greater value," said Gunnar Nakken, Equinor's operations boss. 
Equinor holds a 30.6-per-cent stake in the Troll field, while Petoro has 56 per cent, Royal Dutch Shell has 8.1 per cent, France's Total 3.7 per cent and ConocoPhillips 1.6 per cent.
A large share of the Troll profits go to the Norwegian government through taxes and the state's direct financial interests, including the vast Government Pension Fund of Norway sovereign-wealth fund. The Troll field has reportedly added more than NOK1 trillion to state coffers.
"The further development of Troll will also strengthen Norway's ability to supply Europe with gas. The gas from Troll will ensure reliable, profitable and carbon-efficient gas supply equivalent to the consumption of 50 million households in Europe for 30 years in the future," Nakken told the media. 
Gas is produced on the electrified Troll A platform, generating little carbon dioxide and the gas is piped to Kollsnes, where it is cleaned, dried and compressed before being transported south in the Zeepipe.
Equinor is criticised for its extensive oil and gas operations. Picture credit: YouTube
Related