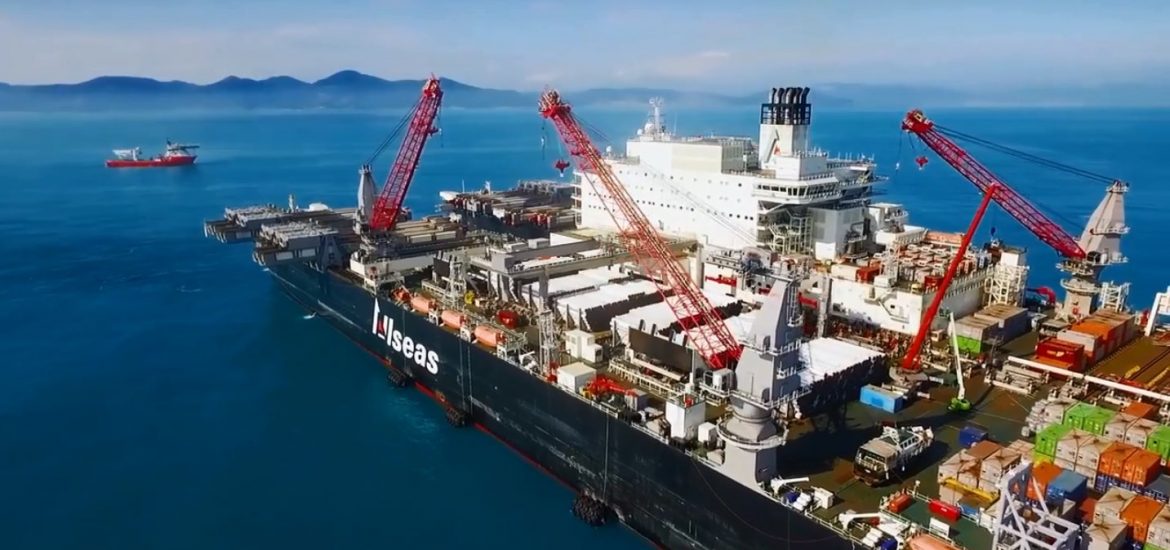 Turkey's President Recep Tayyip Erdogan says he aims to reduce dependence on foreign energy.
During a campaign rally for municipal elections on March 31 elections in Edirne, European Turkey, Erdogan said he aimed to maximise domestic energy potential.
He was speaking where Gazprom's TurkStream pipeline (pictured) is soon due to start delivering Russian gas to Turkish households.
"In 2017, our electricity generation from domestic sources was 45 per cent. Now it has reached 60 per cent," Erdogan said.
He said new gas fields had been found in Thrace with a reserve of 3 billion cubic metres that would double Turkey's current natural gas production.
"The production is enough to meet the consumption of 300,000 households for 10 years," the strongman president added.
The country also invests in the domestic heavily polluting coal.
An estimated 36 per cent of the world's energy is still produced by coal, although it is the largest contributor to climate change, and responsible for around 46 per cent of global carbon-dioxide emissions.
Turkey's thermal coal imports in 2018 fell by 4.55 million tonnes to 31.5 million tonnes, the Turkish Statistical Institute reported.
Colombia's share of Turkish imports rose, with volumes up by 7 per cent to 18.2 million tonnes. In December alone, Colombia shipped 1.67 million tonnes, unchanged from November but down 16 per cent year on year.
Turkey has limited domestic energy resources and mainly depends on imports, which make up the biggest share of Turkey's deficit.
Ankara's energy import bill last year increased by nearly 15.6 per cent compared to 2017, the statistical institute reported.
Turkey paid almost US$43 billion for its energy imports in 2018, compared to US$37.2 billion in the previous 12 months.
In Turkey's import bill last year, energy accounted for 19.2 per cent. "Last year, oil prices saw levels of more than US$80 per barrel. Turkey's energy import bill increased as a result of this upward trend in the international markets, as Turkey imports 90 per cent of its oil demand and 99 per cent of its natural gas demand," Yunus Furuncu of the Ankara-based Foundation for Political, Economic and Social Research (SETA) told the state-controlled Turkish media.
Furuncu blames global oil prices rises and called for renewable investment. Rainfall was also needed to maintain hydropower output.
"Precipitation and weather conditions have a direct effect on Turkey's energy import bill. When the dams are filled, Turkey takes advantage of its hydroelectric plants in order to produce electricity and reduce the usage of natural gas," Furuncu was quoted saying.
TurkStream is due to come online soon. Picture credit: YouTube
Related