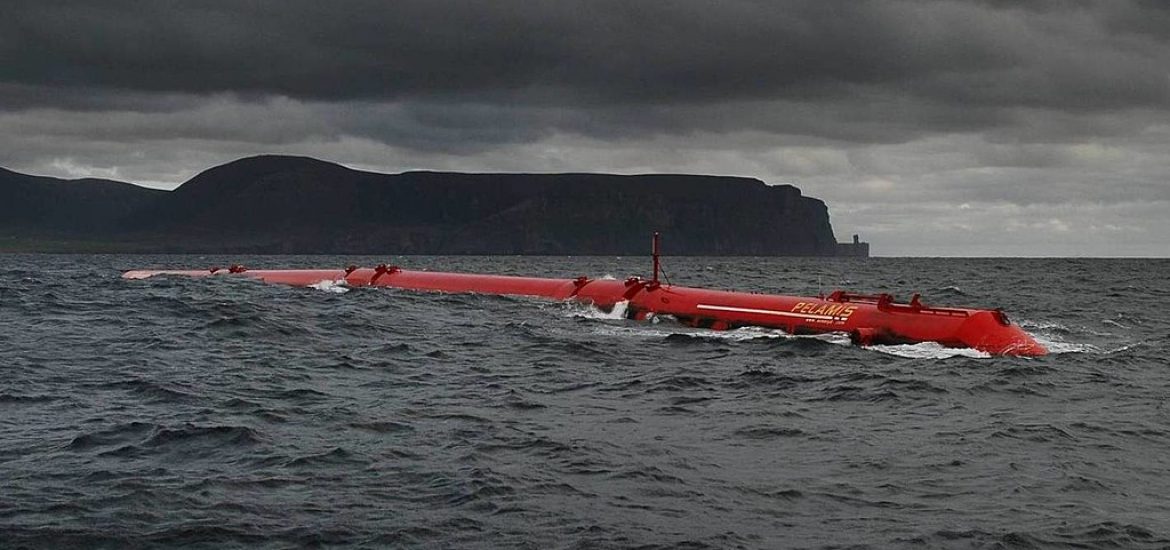 The first call for applications in the €13-million Ocean Demo initiative, which is funded by Interreg North-West Europe, is now open and will run until July 1.
The scheme aims to accelerate the transition in marine energy to multi-device wave and tidal farms.
Successful applicants can test their energy technology at marine environments at the project's network of test centres at the European Marine Energy Centre (EMEC) in Scotland, the Dutch Marine Energy Centre, SEM-REV in France and SmartBay in Ireland.
The Crown Estate Scotland recently extended the current lease of EMEC in Orkney in the North Sea for an additional 20 years.
Technology developers can apply for support packages to test multi-device operations.
Ocean Demo project chief Nicolas Wallet said: "We're looking forward to receiving the first applications for Ocean Demo. This new project is a tremendous opportunity for growth in the ocean energy industry.
"Several past projects such as Foresea have proven ocean energy technologies' great potential. It is now time to scale up."
Wallet said multi-device farms would create economies of scale, significantly improve ocean energy technologies' competitiveness and drive innovation across the supply chain.
"The cost reduction will, in turn, attract new investors and promote further growth in the ocean energy sector," Wallet added.
Ocean Energy Europe CEO Rémi Gruet stressed the importance of incentives to keep the sector innovating. "The power and learning produced by ocean energy technologies in recent years clearly show that it is possible to generate large quantities of electricity from the sea," Gruet said.
"What we now need to reach industrialisation is revenue support – just like other renewables, and indeed fossil fuels, have also received."
SmartBay Ireland development manager Mairead Elliott said: "The test centres available through Ocean Demo are amongst the best in the world.
"With its focus on multi-device farms, Ocean Demo will help technology developers take an important step towards commercialisation. We're looking forward to working with them, getting their technologies in the water and contributing to the growth of the ocean energy sector."
Ocean Energy Europe said Scotland was leading the world's tidal stream energy installations.
Since 2010 Europe has deployed 26 megawatts of tidal stream energy generators and 11.3MW of wave energy generators. Scotland accounted for more than a third of all of Europe's operational tidal capacity, the study said.
Tidal stream power installations outside Europe are also on the rise, with capacity jumping from zero in 2015 to almost 6.7MW by the end of last year.
A further 129MW of tidal barrage and tidal stream projects had been granted planning permission off the Scottish coast. The 40MW Lewis Oyster Wave Array has won approval for Scotland's Isle of Lewis.
Wales could become the world tidal leader if the 320MW Swansea Bay tidal lagoon project was completed. Hopes rose for the project recently with increased interest in private funding after the government in London withdrew its backing.
Testing at EMEC. Picture credit: Wikimedia
Related